Xos Strikes $2 Billion SPAC Deal
Originally published February 22, 2021 at 4:02 p.m., updated March 1, 2021 at 12:05 a.m.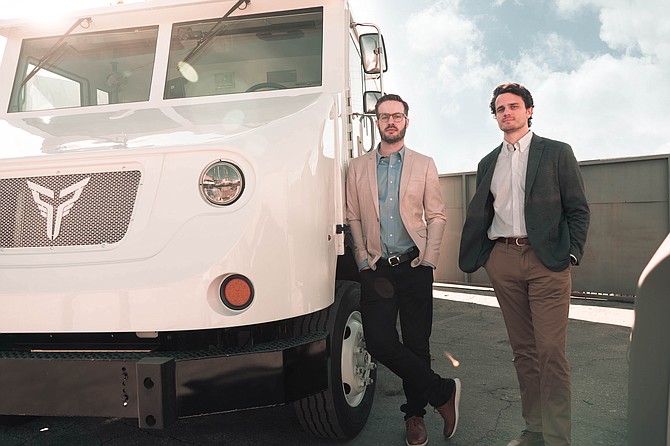 Electric vehicle company Xos Inc. plans to go public through a merger with a special purpose acquisition company, or SPAC, in a deal valuing the combined entity at $2 billion.
The companies expect to begin trading on the Nasdaq in the second quarter under the ticker XOS. The stock of NextGen Acquisition Corp. — a Boca Raton, Fla.-based SPAC — rose 4.7% on the day of the announcement on Feb. 22 but subsequently fell 8.8% to $13.78 by market close the following day.
NextGen brings $375 million to the deal from its public offering last fall.
The transaction also includes a $220 million public placement in private equity, or PIPE, investment led by British asset manager Janus Henderson Investors and a group of commercial truck dealers led by Tennessee-based Thompson Truck Center.
The companies expect the deal to provide net proceeds of $575 million to the combined entity on closing.
North Hollywood-based Xos produces electric trucks for commercial clients. The company was founded in 2016 as Thor Trucks but changed its name in 2019 following a lawsuit with Thor Industries Inc. alleging an infringement on its name.
Xos' current name is a reference to the exosphere, the outermost layer of Earth's
atmosphere.
"In 2016, my co-founder and I set out to build a company whose mission was to decarbonize transportation through the design, engineering and development of purpose-built commercial vehicles," Xos co-founder and Chief Executive Dakota Semler said in a statement.
"Xos developed its technology and product portfolio in close collaboration with established fleet operators who have provided invaluable ongoing feedback that has informed every aspect of our vehicle design, product engineering, commercial manufacturing and service strategy," he added.
Xos co-founder and Chief Operations Officer Giordano Sordoni called the SPAC announcement "a major milestone."
Sordoni said it would allow "Xos to expand its vehicle and battery manufacturing capacity, advance our next-generation battery and vehicle control systems, and put thousands more Xos vehicles on the road."
Xos' clients include United Parcel Service Inc. and cash-handling company Loomis. The EV maker said it has a backlog of more than 6,000 trucks.
George Mattson, one of NextGen's SPAC managers, said  the capital from the SPAC deal would be used to help Xos scale its operations and meet growing demand.
"Climate change is one of the world's greatest challenges, and commercial trucks are the largest emitters per capita of greenhouse gases in the transportation industry," Mattson said in a statement. "Simultaneously, last-mile ecommerce delivery is growing, accelerated by changes in consumer purchasing behaviors post-Covid."
For reprint and licensing requests for this article, CLICK HERE.