Universal Music IPO Set by Year-End
Monday, February 22, 2021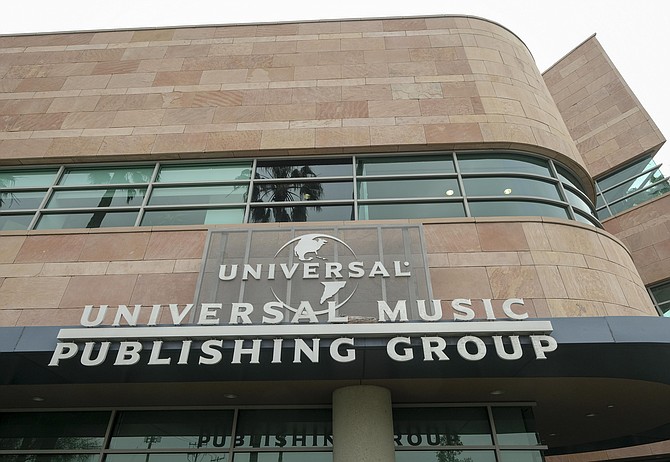 Santa Monica-based music giant Universal Music Group will go public by the end of 2021.
 
The initial public offering by UMG, the world's largest music label, will take place on the Euronext NV exchange in Amsterdam, according to a Feb. 13 statement by Paris-based media conglomerate Vivendi, which currently owns 80% of Universal Music.

A consortium led by Chinese conglomerate Tencent Holdings Ltd. owns the remaining 20%. The consortium originally owned a 10% stake in UMG and purchased an additional 10% of the company in December for $3.7 billion.
 
"Recently the successful opening of UMG's share capital to an international consortium led by Tencent has confirmed its attractiveness with strategic investors," Vivendi said in a letter shared internally by UMG Chairman and Chief Executive Lucian Grainge.

UMG's roster of artists includes Taylor Swift, Billie Eilish, Post Malone, Lady Gaga and the Rolling Stones.
 
Vivendi said its target value for UMG is $36.4 billion. If approved by shareholders, the offering would leave Vivendi with 20% ownership of the company, making UMG an independent entity, the Financial Times reported.
 
Originally, Vivendi planned to take UMG public no later than 2023. In October, the company announced UMG's offering would happen in 2022. The most recent announcement accelerates that timeline.

The IPO is meant to reduce Vivendi's "conglomerate discount," which occurs when the stock market values a conglomerate for less than the sum of its parts, the company said in its announcement.
 
Vivendi said it will distribute 60% of UMG's share capital to existing shareholders. Vivendi will hold a shareholders meeting March 29 to modify company bylaws to make the distribution possible.

Though the coronavirus pandemic has taken a toll on the music industry by bringing live performances to a halt, in September UMG reported a 3% rise in third-quarter revenue to $2.25 billion from $2.18 billion in the same period a year earlier. The company attributed the growth to increased music streaming.
 
UMG is Vivendi's highest-earning asset, accounting for about 46% of the conglomerate's revenue in the first three quarters of fiscal 2020.
 
"Not only is this a validation of our strategy, our teams, and our unprecedented record of success, it's a natural evolution in the storied history of our company that will enable our entrepreneurial and creative culture to continue to soar," Grainge said in an email to the company. "We'll continue to drive toward our strategic goals – full steam ahead. We'll remain committed to our artists and songwriters. And we'll continue to innovate and help lead the music community toward an incredible next chapter."
For reprint and licensing requests for this article, CLICK HERE.