Telacu's Businesses Boost Underserved Communities
Monday, February 22, 2021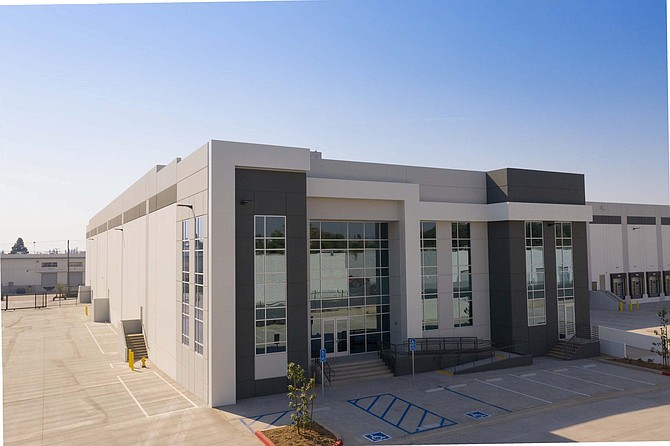 Commerce-based Telacu takes a unique approach to building its own businesses while also helping underserved communities.

Latino-owned Telacu is a community development corporation with a range of for-profit businesses, which it uses to sustain the corporation's nonprofit mission.

Founded in 1968, Telacu manages 13 operating subsidiaries, mostly in real estate and construction, through Telacu Industries.
 
Those divisions have worked on more than 50 housing communities and more than 40 California school districts. They have also developed more than 5 million square feet of commercial space.
 
Telacu President and Chief Executive Michael Lizárraga said the company was the only community development corporation on the West Coast, but it's Telacu's approach that really makes it stand out.

"We came up with what turned out to be an ingenious model," he said, adding that it was "profound in its simplicity."

Much of Telacu's business is real estate and related fields like construction and construction management. The company is also involved in banking and education.

Everything the company does, even with its for-profit business, goes back to helping people, according to Lizárraga.
 
Take, for example, the Telacu Goodrich Industrial Center, a project the group recently completed in Commerce.
 
"That building is a job-creating machine. That's how we view a building like that," Lizárraga said, adding that rents the company receives from the building will be used to fund more projects.
 
Telacu estimates that its work has created roughly 200,000 permanent jobs over 50-plus years. And that doesn't count temporary construction jobs the company has created.
 
Telacu Industries has also been busy lately "building hundreds of millions of dollars (worth) of schools all throughout the state of California each and every year," Lizárraga said.

He added that schools serve the company's mission and are a big part of addressing social inequality because everyone needs access to good schools.

The group also has a nonprofit dubbed the Telacu Education Foundation that works to lower the dropout rate of first-generation Latinos. Students in the program have an almost 100% graduation rate.

The company also creates for-profit and not-for-profit housing. "Housing is a very important tool for people to have," Lizárraga said, adding that Telacu also develops senior housing, a priority for many communities.
 
In addition to real estate development, construction and education, since 2002 Telacu has worked on the White Memorial/Telacu Health Careers Program, which helps Latinos become registered nurses.

Some of those nurses have worked on Covid-19 vaccine efforts at Telacu's senior sites.
 
"Our Telacu scholar nurses are running those clinics. This is a very holistic approach to community standards," Lizárraga said. "An activity like that is very humbling to me personally. It demonstrates the effectiveness of our model."

Telacu also has a program to weatherize the homes of low-income people, working on 35,000 homes in 2020 alone. The company said it has weatherized more than 600,000 homes since starting the program in 1983.

In addition, Telacu provides banking services to underserved communities.
Lizárraga believes that, despite the pandemic, Telacu will continue to thrive.
 
"The future for our company looks very bright indeed," he said. "I say that with a full heart because the communities we serve are going through some of their worst days."
 
"The pandemic has really exposed the vulnerability among the people we serve," he added. "What this means for Telacu in a fortunate and unfortunate way is we really can't do enough of what we're doing. We really are doing everything we can. Our mission will be fulfilled now more than ever."
Keep reading the 
2021 Diversity: Minority-Owned Businesses Special Report
.
For reprint and licensing requests for this article, CLICK HERE.