LABJ Insider: Giving Back in a Big Way
Monday, February 22, 2021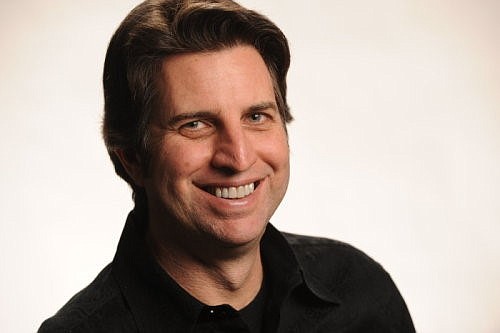 Last week was a big one on the philanthropic front, with donations totaling more than $125 million handed out by local benefactors to two of the city's most respected health care institutions.

The largest award went to City of Hope, which received $100 million from research pioneer Arthur Riggs.
 
A longtime director of the organization's Diabetes and Metabolism Institute, the 81-year-old Riggs has amassed sizeable wealth from multiple patents he holds.
 
Including the latest gift, Riggs has now given $310 million to City of Hope.

His previous donations had been anonymous. Riggs said he decided to go public with his current gift in hopes of encouraging others to contribute to Duarte-based City of Hope's "fight against diabetes and cancer."

City of Hope renamed its diabetes research center in honor of Riggs. Drugs developed using his technology include Herceptin, Rituxan and Keytruda.

The other substantial donation last week went to UCLA Health. Former ophthalmologist turned real estate investor Allen Ginsburg and his wife, Charlotte, gifted $29 million to create a program for genetic medical research and treatment at the university.

UCLA's new Allen and Charlotte Ginsburg Center for Precision Genomic Medicine will focus on the role of genetics in disease. The goal is to invite researchers and doctors to the center where they will develop therapies for various genetic disorders.
 
Ginsburg retired from ophthalmology in 1990 to concentrate on real estate development. His wife is a noted benefactor of performing arts institutions.

In recent years, the Ginsburgs have turned to philanthropical efforts, including a $10 million gift to USC in 2018 to establish a research fund at the school's Institute for Biomedical Therapeutics.
 
The Ginsburgs also gave an undisclosed donation in 2020 to help fund a 98,000-square-foot computer science center at USC's Viterbi School of Engineering.

The couple's UCLA gift also creates the Ginsburg Research Fellowship and an annual symposium at the school, which includes an emphasis on population genetics research and ethics.

UCLA Chancellor Gene Block praised the Ginsburgs for "their remarkable vision and generosity," as well as their "confidence in UCLA's capacity for innovation."

• • •
 Comings and goings worth noting…

Eugene Leonard has been named general manager of the new Maybourne Hotel Beverly Hills, formerly the Montage Beverly Hills. Leonard, a Maybourne veteran who hails from Ireland, most recently managed the company's Claridge's Hotel in London's Mayfair neighborhood…

Public relations and marketing giant Edelman has named Jonathan Jordan as the firm's general manager in Los Angeles. Jordan, a creative industry veteran, is the first Black man to run an Edelman office…

Former Buchalter shareholder Anthony "Tony" Callobre has joined Blank Rome's Los Angeles office as a partner in the law firm's finance, restructuring and bankruptcy practice group and its financial services industry group.  
For reprint and licensing requests for this article, CLICK HERE.