Universal Music Group, TikTok Reach Music Agreement
Monday, February 15, 2021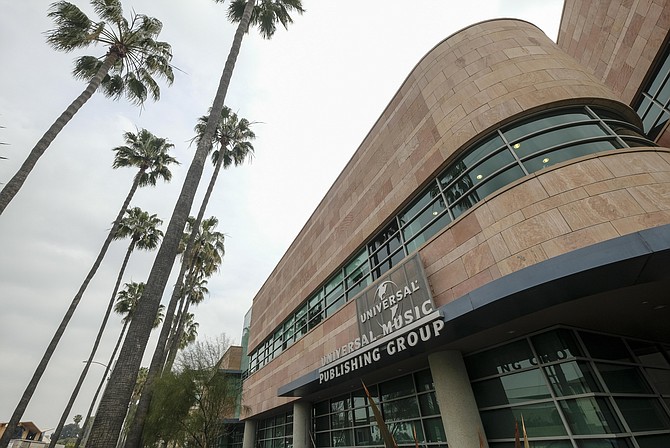 Santa Monica-based Universal Music Group announced a "global alliance" on Feb. 8 that gives TikTok users access to music by artists like Drake, Taylor Swift and Ariana Grande.

TikTok, a subsidiary of Beijing-based ByteDance Ltd. with offices in Culver City, was locked in a dispute last year with the National Music Publishers' Association — a trade group that represents UMG and other record labels — over license agreements for songs used in videos created by app users.
 
The social media company eventually reached an agreement with the association.
The newly announced deal with UMG paves the way for users of TikTok's short-form video app to continue creating homemade music videos and viral clips using songs mined from the record label's full catalog.

Ole Obermann, TikTok's global head of music, said in a statement that the deal represented a "new era" in the relationship between TikTok, UMG and Universal Music Publishing Group, which represents songwriters.

Obermann pledged that the company would "continue supporting artists and songwriters" through its platform, which has influenced U.S. pop charts through the success of viral videos shared through its app.

Meanwhile, the relationship between UMG and TikTok rival Triller Inc. appears far less harmonious.
 
The two companies publicly sparred last week after UMG reportedly withdrew its music from the Triller app, complaining that the company was not properly compensating artists.

UMG did not mention the dispute in announcing the new agreement with TikTok, but Marc Cimino, chief operating officer for UMPG, alluded to Universal's concerns over the distribution of its music through social media.

"This alliance sets an industrywide example of social media companies acknowledging, respecting and compensating the music creators whose songs are instrumental to their platforms," Cimino said in a statement.

Representatives for UMG and Triller did not respond to requests for comment.
For reprint and licensing requests for this article, CLICK HERE.