TikTok Sale to Oracle, Walmart in Limbo
Monday, February 15, 2021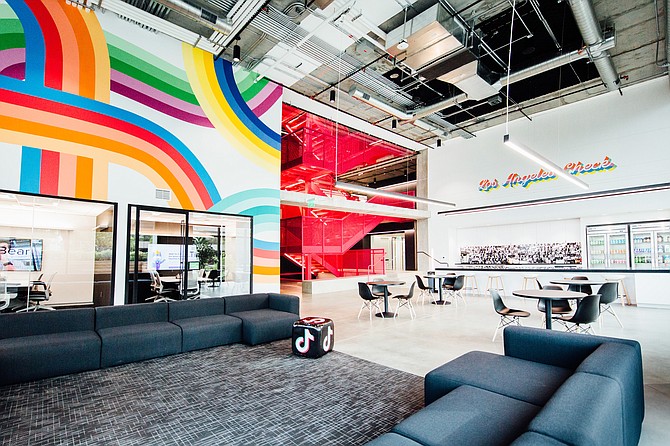 Plans for the sale of TikTok's U.S. business to Oracle Corp. and Walmart Inc. have reportedly stalled as the Biden administration eases pressure on the social media company's Beijing-based parent company.

The Wall Street Journal, citing sources familiar with negotiations, reports that the proposed sale — which had the support of former President Donald Trump — has been "shelved indefinitely," though it's still possible that a restructured version of the deal could eventually move forward.

TikTok is owned by ByteDance Ltd. and has offices in multiple U.S. cities, including an American base of operations in Culver City.
 
In August, citing concerns about national security, Trump signed a pair of executive orders that would have effectively banned the app within the United States if ByteDance did not agree to sell TikTok's U.S. business to an American company.

Oracle and Walmart agreed in September to purchase a combined 20% stake in TikTok and oversee the app's U.S. business. The deal, however, was never finalized, and a string of court decisions blocked most of the federal government's attempts to restrict TikTok's operations or remove the platform from U.S. app stores.

During his presidential campaign, Joe Biden echoed some of Trump's concerns about the security risks presented by TikTok's Chinese ownership. In July, he reportedly told staffers not to use or install the app on their phones.

However, as president he has so far not taken steps to push through the forced sale of TikTok initiated by Trump.

Representatives for the company did not respond to a request for comment on the status of the proposed sale.

On Feb. 10, the Department of Justice requested to temporarily suspend an appeal filed by the Trump administration challenging court rulings that prevented the ban on TikTok from taking effect.

According to the motion submitted to the appeals court, the Biden administration "plans to conduct an evaluation" of possible national security and data privacy risks posed by TikTok before determining whether to proceed with the appeal.

Meanwhile, the short-form video app continues to surge in popularity in the United States and abroad. According to mobile app data tracker App Annie Inc., TikTok was the world's most downloaded app in 2020.

For reprint and licensing requests for this article, CLICK HERE.