Magnite to Acquire SpotX for $1.2B
Monday, February 15, 2021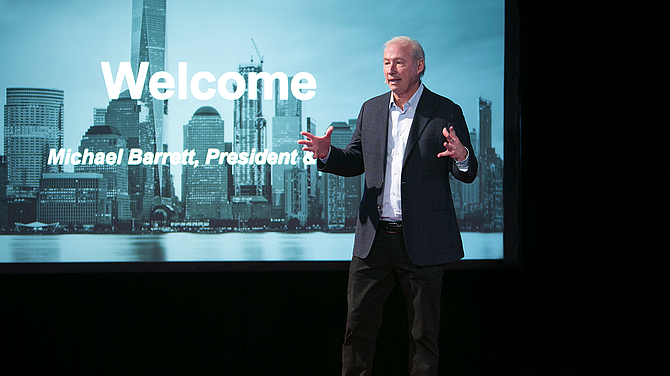 Magnite Inc., a Playa Vista-based advertising technology company, is set to acquire video advertising platform SpotX from European media company RTL Group for $1.2 billion in cash and stock.
 
The acquisition, announced on Feb. 5, consists of $560 million in cash and 14 million shares of Magnite stock, according to the companies.

Magnite operates a sell-side advertising platform, meaning that it helps websites, mobile apps and connected TV, or CTV, channels sell advertising space on their content.
 
The company is a relatively new entity, created last year in a merger between Playa Vista-based advertising technology company Rubicon Project Inc. and New York-based Telaria Inc.

SpotX was formerly a competitor to Magnite. Competition in the digital advertising space is fierce, filled with a host of major companies such as Google and Comcast Corp., through its subsidiary Freewheel.
 
Many observers have noted a recent consolidation in the space around a few major companies. Magnite is vying with other supply-side advertisers such as PubMatic Inc. — whose stock has gone up roughly 95% in value since the company went public in December — to be one of the surviving players in its field.

According to Magnite, the SpotX acquisition will create "the largest independent CTV and video advertising platform in the programmatic marketplace." Programmatic advertising is the automated buying and selling of advertising on digital platforms. It uses computer algorithms to price and auction advertising space based on factors such as viewership.

The SpotX purchase is part of a push by Magnite to strengthen its position in the CTV advertising market. That segment has been a bright spot in the advertising industry over the last year, remaining strong throughout Covid lockdowns as other advertising budgets have dwindled.

"Sellers have been looking for a scaled independent alternative to the giant companies who dominate the CTV marketplace," Magnite President and Chief Executive Michael Barrett said in a statement.

"The combination of Magnite and SpotX will make this a reality by bringing together the best CTV technologies and teams at a critical time," Barrett said. "Ad-supported CTV is just beginning to draw budgets from linear TV, and we will be well positioned to participate in the strongest segment of industry growth for the foreseeable future."

Mike Shehan, co-founder and chief executive of SpotX added, "As CTV flourishes and the media industry continues to turn to programmatic, there is a huge opportunity for an independent scaled company to offer the single most comprehensive technology in the market."

Magnite's stock closed up more than 26% to $54.95 on the day of the announcement. It continued to gain in the days following, adding an additional 12.5% to close at $61.80 on Feb. 11.
For reprint and licensing requests for this article, CLICK HERE.