Koreatown Building Sells for $15 Million
Monday, February 15, 2021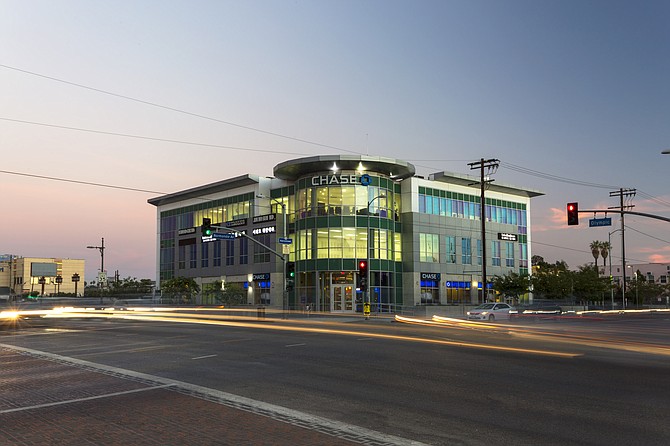 A medical office building located at 2970 W. Olympic Blvd. in Koreatown has sold for $15.3 million.

The 28,295-square-foot building, which was built in 2012, has 20,000 square feet of medical office space and ground-floor retail anchored by a Chase Bank.

MCDG Holding purchased the property from EJS Properties.

CBRE Group Inc.'s Johnny Choi and Kidder Mathews' Charles DeSantis represented the seller. Korus Real Estate represented the buyer.

"There is a real scarcity of modern medical space in Koreatown," Choi said in a statement. "This property sits at one of the most visible corners of this dense urban neighborhood with a highly favorable walk score. This is an irreplaceable asset."
 
Medical office space has been one of the asset classes that has performed well during the Covid-19 pandemic.

Buyers have snapped up several large medical office and hospital spaces in the past year.

In April, Patrick Soon-Shiong purchased St. Vincent Medical Center in Westlake from Verity Health System for $135 million. The deal included the hospital, medical office buildings, a school and retail spread across 7.5 acres.

Irvine-based IRA Capital in June purchased a 64,000-square-foot medical office building in Covina for $40 million from DaVita Inc. The property is fully leased to Magan Medical Clinic.
 
In a deal early last year, Crescent Heights purchased the Wilshire Medical Center at 6200 Wilshire Blvd. from Wilshire Center Building for $54.3 million.

A handful of developers have also announced plans for medical offices.

Westwood-based Stockdale Capital Partners is working on a 145,000-square-foot medical office building at 656 S. San Vicente Blvd., near Beverly Hills. And El Segundo-based Continental Development Corp. is interested in incorporating more medical office space as well in its upcoming projects. 
For reprint and licensing requests for this article, CLICK HERE.