LABJ Insider: Taking the Long View
Monday, February 8, 2021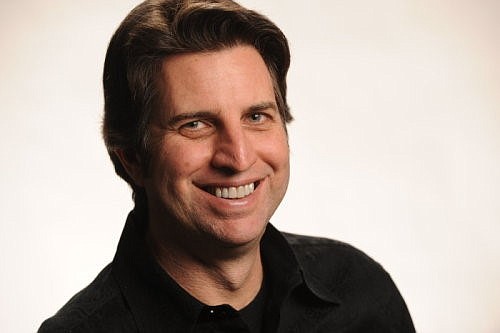 When it comes to covering Los Angeles, the Business Journal isn't only about what just happened or what's about to happen.
 
We also try to take a longer view, to consider what's ahead for our business community in coming months and beyond.

Toward that end, we recently brought together a sampling of smart voices from a range of industries for our 2021 Economic Forecast and Trends event.
 
The virtual panels attracted one of our biggest webinar audiences to date — which tells you that plenty of executives and business leaders are trying to read the tea leaves right about now.

Not surprisingly, vaccines and post-Covid predictions were hot topics — and so was speculation about what a Biden administration means for L.A. businesses.

Yannis Yortsos, dean of USC's Viterbi School of Engineering, touted optimism about a return to a science-driven, fact-based approach to problem solving. He also highlighted the need for people to make in-person contact again once the pandemic recedes.

"We should not underestimate the desire for people to be together in the future," he said. "Even though we are digitally connected, we are missing human connection."

CBRE Executive Vice President Laurie Lustig-Bower discussed how the shift to work-from-home and hybrid work setups has altered thinking. "Covid has propelled us into the future," she said. "Having Zoom is permanently going to change the way we do business. … I believe working from home is extremely efficient, and I am sure a lot of people will want to keep this setup in some way, myself included."

El Warner, executive vice president of capital markets/retail at Colliers International, said that while he sees a strong environment from an investment standpoint, buyers are still holding back — for now.
 
"As the market starts opening up and the vaccine starts coming out, I am very excited to see the rebound," he said.

Not surprisingly, the state of health care remains a focus for many business leaders. Alice Issai, president of Adventist Health Glendale, talked about how the pandemic has renewed attention on the size of the health care market, both in terms of the people who work in the industry locally as well as the swelling volume of patients receiving treatment.
 
Thankfully, she explained, technology has helped providers quickly adapt in the middle of worst-case scenarios. "The number of physicians who want to perform their visits via telehealth has been impressive, as well as high satisfaction rates among clients," Issai said.
 
• • •
 
In the timing is everything department, news broke right before deadline that Phillip Washington would be leaving his role as Metro CEO in May. Howard Fine conducted a lengthy interview with Washington just ahead of the announcement. It's a fascinating read on Washington's wins and challenges during his six years heading the 11,000-person agency with the $7 billion annual budget. The Q&A starts on page 1. 
For reprint and licensing requests for this article, CLICK HERE.