LA Rising: Culver City
Monday, February 8, 2021
Culver City has seen significant changes in recent years as FAANG companies have flocked to the area, signing large leases for new developments.
 
In addition, a host of creative office, residential and hotel projects have either been completed or are in the works throughout the city.

A new Expo Line stop, which makes it easier to rea
ch the area from downtown or the Westside, has also helped drive development.
 
But even with Culver City's increasingly high profile, space can still be had at a relative discount to areas like Beverly Hills and Santa Monica — a factor that contributes to its ongoing ability to attract new companies and residents.  
Culver City by the Numbers 
OFFICETotal square feet
: 5.3 million
Q4 2020 vacancy: 
13.7%
Q3 2020 vacancy:
13.7%
Q4 2019 vacancy:
12.3%
Under construction: 
1.2 million square feet
Net absorption:
3,579 square feet
Asking rent:
 $4.50
Source: Jones Lang LaSalle Inc.
RETAIL
Inventory:
4.3 million square feet
12-month net absorption:
-50,400 square feet
Vacancy rate:
2.8%
Q4 rent:
 $40.68, down from $42.47 in Q4 2019
*Source: CoStar Group Inc. 
MULTIFAMILY12-month absorption units:
-467
Vacancy rate:
7.2%
12-month asking rent growth:
-4%
*Source: CoStar Group Inc. and Stepp Commercial Research 
HOTELSUnder construction:
Shay (part of Ivy Station)
8801 Washington Blvd.
148 rooms
Planned:Sandstone Boutique Hotel
11469 Jefferson Blvd.
175 rooms
Washington Place Hotel Site
11281 Washington Place
Unknown number of rooms
*Source: Atlas Hospitality Group 
LA Rising: Key Projects in Culver City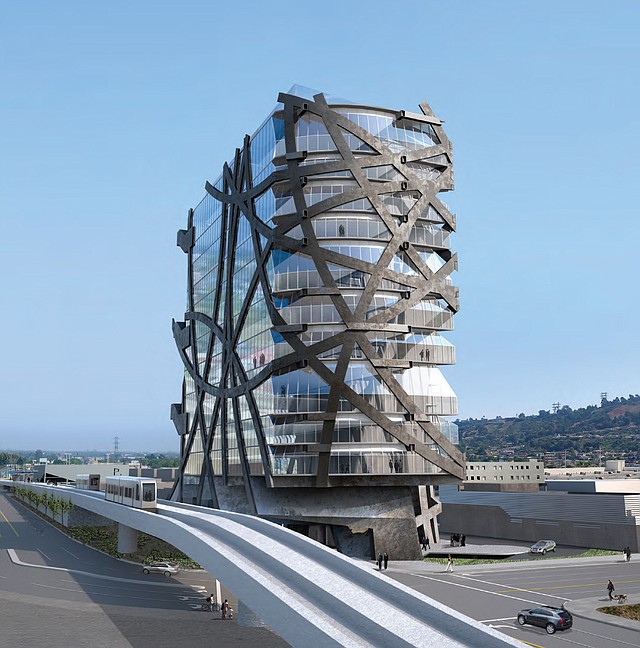 1.
(W)rapper
Location: 
5790 Jefferson Blvd.
Description:
(W)rapper is a 16-story creative office project that will span nearly 181,000 square feet. In 2018, the developer secured $231.6 million in financing for a four-building portfolio including (W)rapper. The project is adjacent to the Jefferson/La Cienega Expo Line station near the border of Culver City.
Developer:
Samitaur Constructs
Architect:
Eric Owen Moss Architects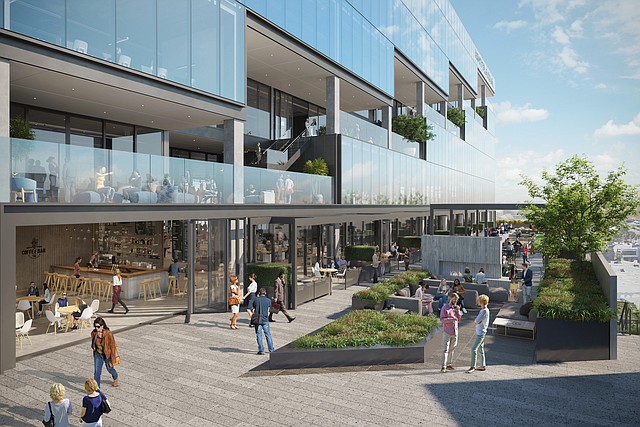 2.
EntradaLocation:
6163 Centinela Ave.
Description: 
The $225 million Entrada is a 325,000-square-foot office project at the border of Culver City and Playa Vista. It will also have retail and dining options. The 11-story building will have a floor-to-ceiling glass exterior, as well as outdoor areas, including balconies.
Developers:
Lincoln Property Co., Broad Street Principal Investments
Architect:
Gensler
Estimated Completion:
2021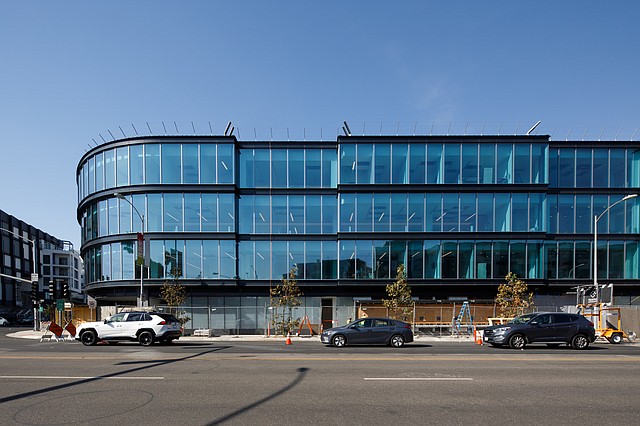 3.
8777 Washington Blvd.Description:
Tech giant Apple Inc. has leased the office component of the project, which is being developed by Lincoln Property Co. Apple is expected to employ more than 1,000 people in Culver City by the end of 2022. In addition to 125,000 square feet of office space, the property will have 4,500 square feet of ground-level retail and restaurant space. The development is located near the Expo Line.
Developers:
Lincoln Property Co., Clarion Partners
Architect:
Gensler
Estimated Completion: 
2021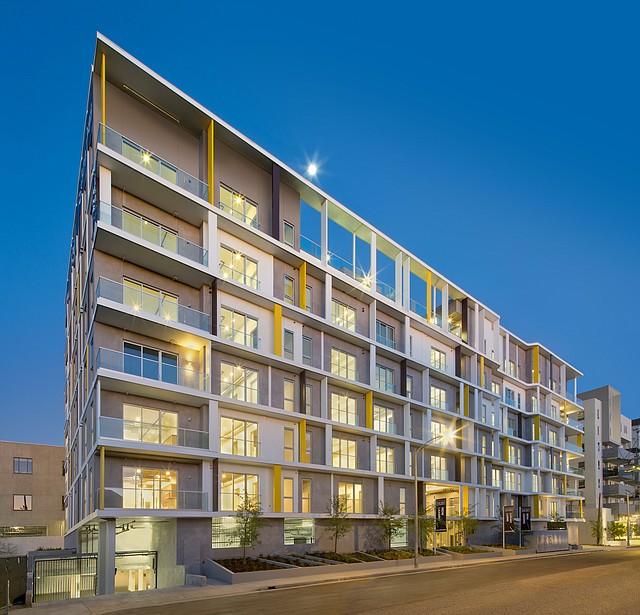 4.
3838 by CLGLocation:
3838 Dunn Drive
Description: 
The first part of the California Landmark Group project, which has 86 residential units, is already open. And a second phase that will add another 42 units is in the works. The property has one- and two-bedroom options, and amenities include a rooftop lounge, fitness center and movie screening lounge.
Developers: 
California Landmark Group
Architect:
PK Architecture
Estimated Completion:
2023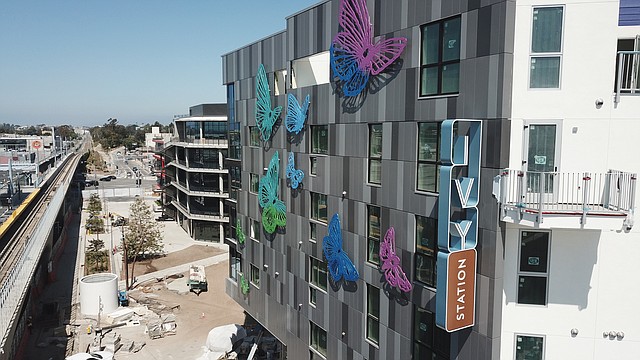 5 Questions With … Lowe Exec Tom Wulf
One of the most ambitious current projects in Culver City is Ivy Station, a $350 million development near the Culver City stop on the Expo Line.
The 500,000-square-foot property, which is being developed by Lowe, AECOM-Canyon Partners and Rockwood Capital, is expected to begin a phased opening soon.
The development will include the Upper Ivy apartments and the Shay hotel, as well as retail and office space. The offices have been fully leased to WarnerMedia, while a handful of retail tenants have been announced, including Equator Coffees, Los Angeles Ale Works, Mamoun's Falafel, StretchLab and YogaSix.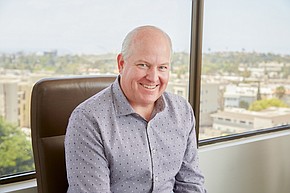 The Business Journal spoke with Lowe Executive Vice President Tom Wulf about the project and Culver City's evolution.
What made you interested in Culver City?
What really attracted us to it was a real central location, and the fact that Culver City had done a great job of resurrecting its old downtown and creating a great walkable environment with great experiences. It was a large piece of property and on the transit line that was coming, and had great access to the freeway and street system. We knew from a location standpoint and an experience standpoint it would be a great place to be.
How has the pandemic affected the project?
It's definitely extended our construction schedule. We were expecting to be done by now, so it's taken a little while longer to get things completed. Although construction was and is an essential service, we still weren't getting the same level of construction crews on site, particularly early in the pandemic. So, things were taking longer and that pushed things out. ... We even had to change some materials. We had some product that was coming from Europe, and because of the pandemic, they weren't able to be shipped timely, so we had to shift and find different materials. ... We also bumped into issues like permitting and inspections. It took a little bit for the cities, both L.A. and Culver City, to get to a place to be able to handle remote inspections.
How does Ivy Station fit in with Culver City's growth?
Culver City, I've got to give credit to the city administration and the staff. They've done a very good job of resurrecting and repurposing the old downtown that really had fallen into disrepair 15 or 20 years ago. Now, it's a great, walkable environment with great experiences. Where we fit in is creating a second hub to downtown Culver City right at the transit station. … We become the hub for the eastern side of downtown.
What role does the Expo Line play in Culver City?
Everyone's always looking for alternatives, and you look at how traffic pre-pandemic had gotten so bad — everyone looked for alternatives to traffic. I still think that will be the case when we come out of this. Being on transit and having immediate walkable access is going to be highly valued in the future.
Are you interested in doing other projects in Culver City?
Absolutely. We've built a good relationship with the community and with Culver City and the city of Los Angeles, and we'd be happy to. It's just been a challenge trying to find the right opportunities since it's become a hotbed of activity, and there's an awful lot of interest.
For reprint and licensing requests for this article, CLICK HERE.