Lions Gate Reaches 14.6 Million Streaming Subscribers
Friday, February 5, 2021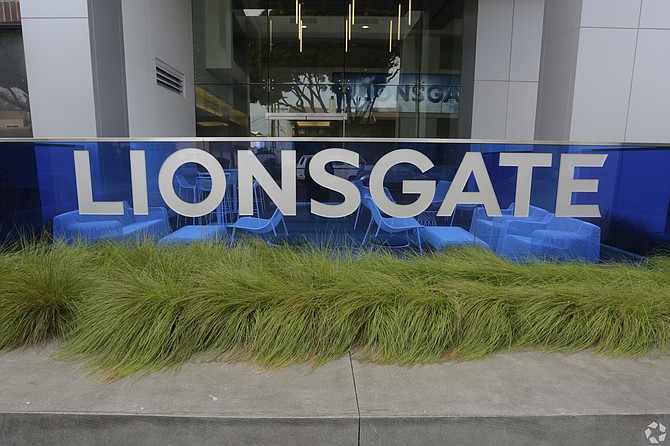 Santa Monica-based Lions Gate Entertainment Corp. gained 900,000 streaming subscribers in its 2021 fiscal third quarter, according to the company's quarterly report on Feb. 4.

Lionsgate said its streaming service reached 14.6 million subscribers in the quarter, up nearly 70% from 8.6 million in the same period a year earlier.


Lionsgate's overall subscriber numbers

for its media networks and streaming services

slipped in the third quarter to 28 million from 28.5 million the year before.

Streaming subscribers for Lionsgate's Starz, Starzplay Arabia and Pantaya services account for 52% of the company's subscriber base.



"We're pleased to report our fourth strong quarter in a row – strong in terms of financial results, global subscriber growth at STARZ and another outsized library performance, all reflecting the continued resilience of our business model," Lionsgate Chief Executive Jon Feltheimer said in a statement.
Lionsgate brought in $836.4 million in revenue for the quarter, down 16% from $998.5 million in the third quarter the year before. The company reported adjusted earnings of 21 cents per share and a quarterly net loss attributable to shareholders of $13.9 million, compared to the $91.2 million net loss in the same quarter the year before.

Television production revenues rose 20.5% year-over-year, to $228.2 million from $189.4 million the year before. Revenue brought in by Lionsgate media networks in the quarter rose 6.2% year-over-year, from $382.4 million the year before to $406.2 million.

Motion picture revenue for the company fell around 48% to $250.3 million for the quarter, compared to $473.9 million in the third quarter of 2020 due to Covid-19 related theater closures.

Lionsgate's film and TV library had its "second best revenue quarter ever," the company said in a statement, with a trailing 12-month revenue of $765 million.
For reprint and licensing requests for this article, CLICK HERE.