WaBa Grill Posts Solid 2020 Sales
Monday, February 1, 2021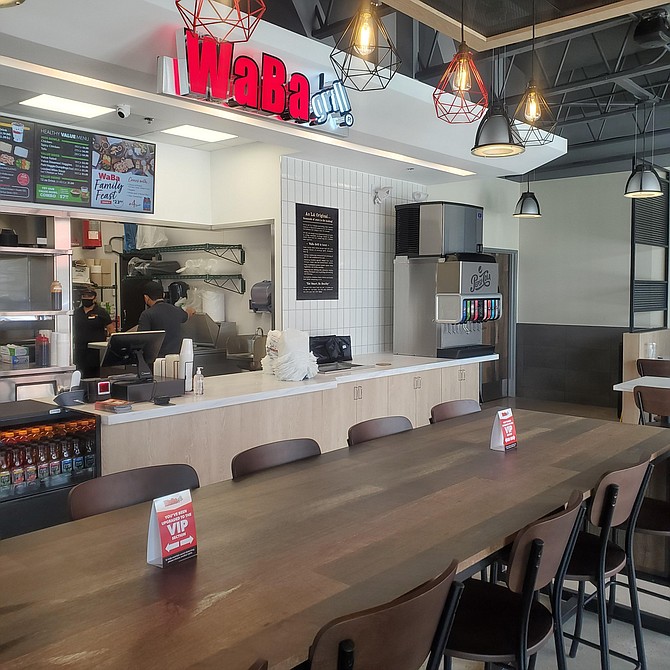 Looks like WaBa Grill Franchise Corp.'s rice bowls are pandemic-proof.
 
The City of Industry-based fast-casual restaurant chain posted a 3% year-over-year increase in systemwide sales in 2020.

Chief Marketing and Information Officer Mark Finnegan attributed the increase to established practices that "allowed for less of a learning curve for both our franchisees and guests."

"Due to the simplicity of our menu, our food is prepared quickly, and we have our packaging down to a science, which served our guests and delivery drivers well for fast pickup," Finnegan said in a statement. "With updated technologies, marketing geared toward value and family, and the hard work of our dedicated franchise partners, we were able to achieve a financial performance that has the entire WaBa Grill system very excited about the future."  

The company declined to disclose actual sales figures. Technomic Inc., a Chicago-based market researcher with focus on the foodservice industry, pegged the chain's 2019 sales at $132.6 million, which brings the 2020 revenue estimate to $136.6 million.
 
In 2018, WaBa Grill generated $127.9 million in systemwide sales, up 6% from $120.8 million in 2017, according to Technomic.

More than a quarter of sales at WaBa Grill's 191 franchise restaurants in 2020 originated from the company's digital channels — its app and website — compared to 4.5% in 2019.
 
Digital sales received a boost from a free delivery promotion, which the company implemented at the outset of the pandemic and ran through mid-January, and executed via DoorDash, Grubhub, Uber Eats and Postmates.
 
The franchise chain also set up curbside pickup and installed easier-to-navigate menu boards, which featured 10 items under $5.

Eric Lee founded WaBa Grill in 2006, offering rice bowls topped with chicken, ribeye steak, wild-caught salmon, jumbo shrimp or organic tofu. The company's franchised restaurants are located in California and Arizona, including recently opened locations in North Hollywood, Colton and Lancaster.

WaBa Grill's franchise fees are $30,000 for an initial store and $25,000 for each additional store. New franchisees also must have $500,000 in cash on hand and pay 5% of gross sales for royalty fees. Another 3% goes to a marketing fund.
For reprint and licensing requests for this article, CLICK HERE.