Veggie Grill Rolls Out Delivery-Only Mexican Venture
Monday, February 1, 2021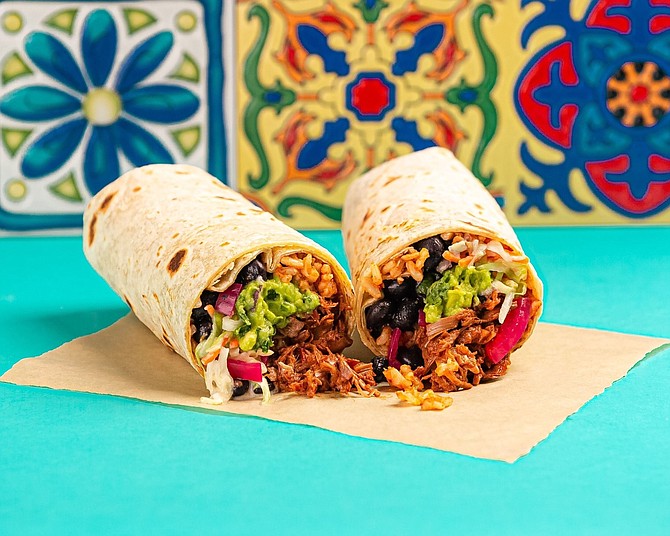 Veggie Grill Inc.'s latest venture is focused on delivering plant-based Mexican cuisine.

The fast-casual restaurant chain launched Más Veggies Taqueria, an online-only menu selection available via Doordash, Postmates, Uber Eats and Grubhub to customers in Hollywood, Pasadena, Long Beach, Boston, New York and Seattle.
 
The virtual concept, which is soon to be available in other regions, "addresses the surging consumer demand for plant-based options and the current preference for convenient contactless delivery due to the ongoing Covid-19 pandemic," according to the Culver City-based company, which operates 28 brick-and-mortar locations.

"As restaurants nationwide remain closed or are operating with drastically reduced seating capacity for safety reasons, Veggie Grill also seized the opportunity to explore alternative ways to reach these conscious foodies," Kajsa Alger, vice president of food and beverage, said in a statement. "The virtual Más Veggies Taqueria helps accelerate the plant-based movement while leveraging existing Veggie Grill kitchens nationwide."

The new menu offerings include Crispy Poblano Chickin', Shredded Jackfruit Chipotle Carnitas, Cauliflower Asada, Savory Tex-Mex Taco Meat and Crispy Baja Fish tacos, burritos, nachos and bowls.

Veggie Grill was founded in 2006 and employs about 800 people. Three fundraising rounds netted the company $42 million. Private equity firms Brentwood Associates in Sawtelle and Hermosa Beach-based PowerPlant Ventures, along with the three founders — T.K. Pillan, Ray White and Kevin Boylan — have ownership stakes.
 
Pillan co-founded PowerPlant Ventures with Mark Rampolla in 2015. The equity fund, which invests in plant-based food and beverage companies, bought back Long Beach-based Zico Beverages coconut water manufacturer from Coca-Cola Co. last month on undisclosed terms. Rampolla founded Zico in 2004 and sold it to Coca-Cola in 2013.
 
Powerplant Ventures said it will rename the brand as Zico Rising and has hired industry veterans Thomas Hicks and Alan George to lead the brand as chief executive and chief financial officer, respectively. 
For reprint and licensing requests for this article, CLICK HERE.