Science Inc. Sets $310 Million SPAC
Monday, February 1, 2021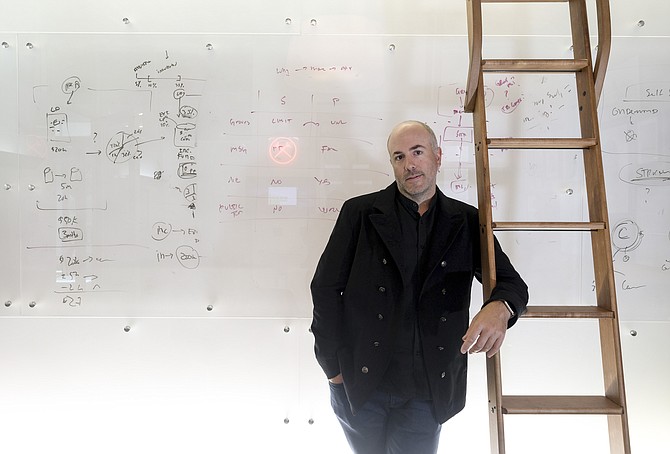 The founding team of Santa Monica-based venture capital mainstay Science Inc. has launched a new special purpose acquisition company, or SPAC.
 
Science Strategic Acquisition Corp. Alpha began trading on the Nasdaq on January 26 under the ticker SSAA. The offering closed two days later with $310.5 million in committed capital.

The Science team's SPAC will focus on the same areas as their venture firm. This includes a range of consumer-focused technology businesses in areas such as direct-to-consumer services, marketplaces and mobile and social entertainment.

According to Michael Jones, Science founder and chief executive of the new SPAC, Science will leverage its in-depth knowledge in these fields to stand out in the increasingly crowded SPAC space.

"We are very much specialists. We have a deep team that builds and drives growth in consumer-facing businesses, (especially in the) product services and entertainment sectors," Jones said in an interview. "Our early-stage practice and experience optimizing growth are very applicable to later-stage companies."

Jones explained that his firm's decision to raise a SPAC was part of a desire to push into investments in late-stage startups. Science currently invests primarily in early-stage businesses.

"Most VCs would just raise a late-stage fund," he said, "but that's a very crowded field in my opinion."

Jones said his firm had considered raising a SPAC for this purpose "about five or six years ago," but had ultimately decided against it at the time. Recent SPAC raises by other professional investors had caused Science to reevaluate the approach, according to Jones.
 
SPACs are investment vehicles created to raise capital from public investors. The entities, which are sometimes referred to as blank-check companies, have no operations of their own. Managers use funds collected from a SPAC public offering to target a company looking to go public through a reverse merger transaction.

A host of players from more traditional investment fields have raised SPACs over the last year. These have included the biggest names in the investing world, such as Blackrock Inc., as well as major local players like Oaktree Capital Management and Ares Management Corp.
 
While these groups lack the SPAC-specific experience that established SPAC leaders such as Gores Group do, most appear to be betting that their investing prowess in other areas will translate into superior SPAC performance.

Jones said he foresees SPACs becoming a permanent core part of Science's business in the future. He said his firm would use the vehicles to create a "barbell-approach," with investments clustered in both early- and late-stage startups.

The Science founder added that he sees his firm's SPAC raise as part of a broader movement within the venture capital space to incorporate SPACs. "It's a transformative moment for venture," he said.

For reprint and licensing requests for this article, CLICK HERE.