Laemmle Theatres Sells Pasadena Location
Monday, February 1, 2021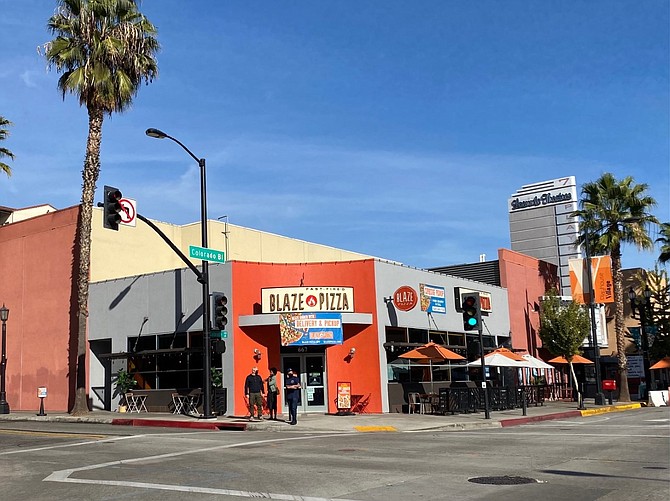 The Laemmle Playhouse 7 movie theater complex in Pasadena has sold to Arash Danialifar, chief executive of GD Realty Group, for $7.3 million.
Records show the deal was a sale-leaseback agreement.
May Realty Advisors' Matthew May represented Laemmle Theatres in the transaction. Hanley Investment Group Real Estate Advisors' Carlos Lopez represented the buyer.
"We were able to pair up local developer and investor Arash Danialifar with Laemmle Theatres to purchase its Pasadena Playhouse District location. Arash knows what a valuable, community amenity Laemmle Theatres is and was willing to provide the theater chain with a very favorable, long-term lease for its Pasadena cinema location," Lopez said in a statement.
In a sale leaseback agreement, a company sells its property but keeps a lease on it. This benefits the buyer who gets valuable real estate with a tenant in place. In many cases, the tenant takes care of everything so the landlord can just sit back and collect rent. It benefits the seller who can get a cash infusion for their business.
May Realty Advisors also worked on the sale leaseback of Laemmle Theatres location in West Los Angeles and is working on sale leasebacks for two of the company's other locations.
"The theater chain, like many businesses during the pandemic-induced shutdown, has suffered financially and has been looking to increase its liquidity in order to remain in business," May said in a statement. "Laemmle is very fortunate that the company owns its real estate and has the opportunity to work with buyers that want to see Laemmle continue operating like Arash Danialifar of GD Realty Group. We are grateful to Carlos Lopez of Hanley Investment Group for helping to put this deal together."
In July, GD Realty Group broke ground on a mixed-use residential development near the Laemmle Playhouse 7. The project, at 635 E. Union St., will have 40 units and 3,000 square feet of ground-floor retail. It is expected to wrap construction in the fall.
GD Realty Group also renovated 614-618 E. Colorado Blvd., a retail building nearby.
Laemmle was established in 1938. The theater chain is known for showing independent, foreign and art house films. It has seven locations in the greater L.A. area.
The Laemmle Playhouse 7 is located at 673 E. Colorado Blvd. It is 22,897 square feet.
For reprint and licensing requests for this article, CLICK HERE.