Netflix Moves $100 Million to Black Banks for Equity Initiatives
Monday, December 6, 2021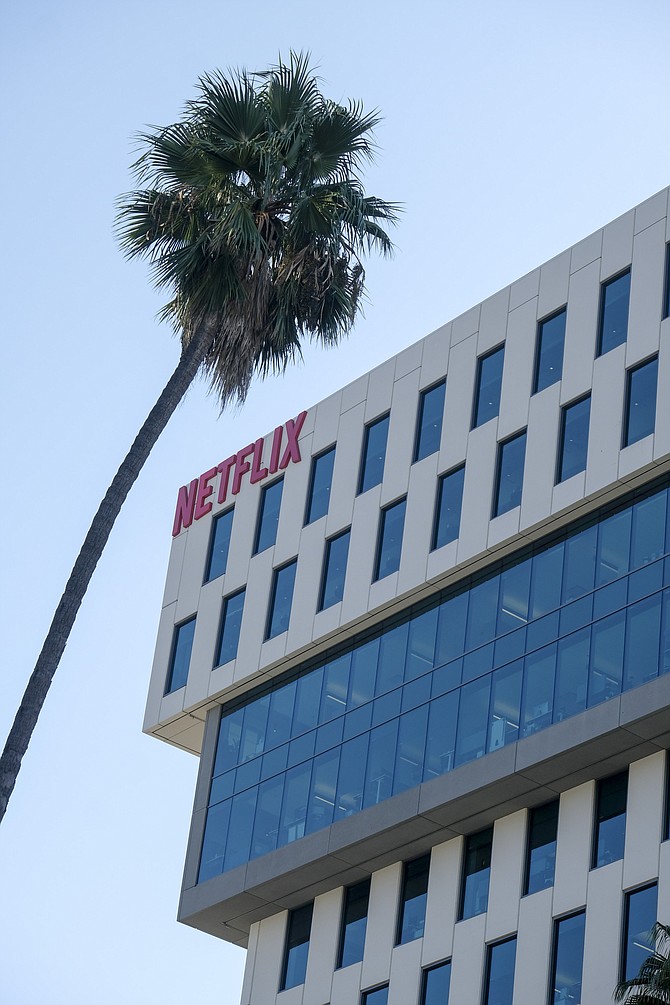 Netflix Inc. has shifted $100 million to financial
 institutions that support Black communities in the United States.

The Los Gatos-based subscription streaming service and production company announced Dec. 1 that in an effort to follow through on a pledge to combat systemic racism, it has moved 2% of its cash holdings to six financial institutions: Jackson, Miss.-based Hope Credit Union; downtown-based Local Initiatives Support Corp.; Irvine-based Change Co., Enterprise Community Partners Inc. in Columbia, Md.; OneUnited Bank, located in Boston and Baldwin Hills/Crenshaw; and Bethesda, Md.-based Calvert Impact Capital Inc.'s Community Investment Note.

The funds were targeted for these institutions to facilitate more home and small-business loans in Black communities, particularly those affected by the pandemic. In a post on Netflix's corporate blog, Human Resources Director Aaron Mitchell and Treasurer Shannon Alwyn explained that the company's investment will grow over time.
 
"We will be 'topping up' our commitment at the end of the year and moving more cash — over and above the $100 million already committed — into these institutions," they wrote.

The company initially made its pledge in June 2020 as other Hollywood institutions made similar commitments. Comcast Corp. promised to distribute $75 million over three years to organizations like the National Urban League and the NAACP, and Sony Music Group launched a $100 million fund to support social justice and anti-racist initiatives around the world.
 
The execution of Netflix's pledge comes at the same time as ViacomCBS Inc.'s second annual update on diversity, equity and inclusion at the media company. In addition to providing a racial breakdown of its top executives (senior vice presidents and above), the company reported that nonwhites comprised 37.7% of its domestic staff and 27.7% of its senior leadership (vice presidents and above), up slightly from 36.2 percent and 25 percent, respectively. The corporation championed its high percentage of women board members among the Standard & Poor's 500 companies, with seven women on its 12-member board.

ViacomCBS' figures are similar to those released in WarnerMedia's 2020-21 equity and inclusion report, which was issued in October. WarnerMedia revealed that people of color comprise 39% of its overall U.S. workforce, the same as from its inaugural report two years ago, and 28% of vice presidents and above, an improvement from 20% in 2019.

Meanwhile, ViacomCBS' report also detailed diversity initiatives such as its HBCU Diversity in Journalism Scholarship; its Content for Change initiative, which uses research and data analysis to diversify corporate culture and the creative supply chain both internally and externally; and a First Look Deal Program targeting writers in the United Kingdom from historically excluded backgrounds.

WarnerMedia and ViacomCBS have both joined a group of media companies, including Amazon.com Inc., in submitting a three-year plan to create a Black Equity at Work Certification from Management Leadership for Tomorrow, a nonprofit that aims to diversify corporate leadership pipelines. Diversity initiatives have become an increasingly important component of a company's public identity; in September, Walt Disney Co. announced its own Reimagine Tomorrow initiative, which will highlight stories and talent from underrepresented communities.

Netflix's $100 million shift further expands its diversity and inclusion initiatives, which include equitable hiring and pay practices, inclusive benefits and Employee Resource Groups serving the shared experiences of specific communities. In addition to detailing the allocations and dollar figures in its blog post, Netflix also unveiled the new web series "Banking On Us," which premiered Dec. 1 on YouTube, showcasing first-time homeowners and local businesspeople from communities of color who directly benefited from Netflix's contributions.
For reprint and licensing requests for this article, CLICK HERE.