Aspiration Reports 645% Yearly Revenue Rise in Third Quarter
Monday, December 6, 2021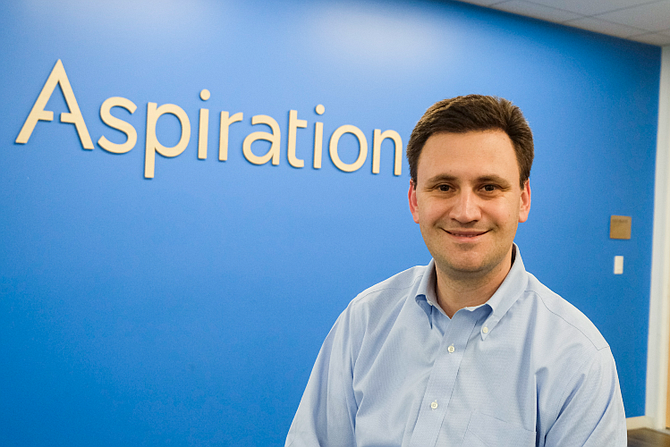 Marina del Rey-based Aspiration Partners Inc. reported company record-breaking revenues in the third quarter, marking a 645% year-over-year revenue increase.

Aspiration offers traditional financial services like banking, credit cards and investment products while marketing itself as a more environmentally friendly alternative to mainstream competitors. In its third quarter financial report released Tuesday, the company reported a 1,178% increase in gross profits over the previous year, to $21.5 million from $1.7 million.  

"The world's leader in sustainability as a service," according to a press release on the company's third-quarter financial report, Aspiration has been endorsed by celebrities like Leonardo DiCaprio, Robert Downey Jr. and Orlando Bloom.
 
The marketing spends seemingly offset the impressive revenue gains with Aspiration reporting a $58.6 million loss in net income compared to third quarter 2020's $18.1 million loss. Through September, the company said, its marketing expenses increased to $81.6 million compared to the previous year's $9.7 million for the same period, an increase of more than 840%. Marketing expenses totaled $22.5 million for the third quarter of 2021, an increase of $5.3 million over the prior-year quarter. The company's report claims its marketing investments "reflect ongoing initiatives to expand members and funded accounts across products."

The Los Angeles Clippers entered into a partnership with Aspiration in September — previously reported by the Business Journal as a $300 million, 23-year sponsorship deal, according to sources familiar with the terms. The company said it is the first founding partner of the Intuit Dome, the team's future home located in Inglewood with a planned opening in 2024.

Through an upcoming merger with the special purpose acquisition company InterPrivate III Financial Partners Inc., Aspiration will become a publicly traded company on the New York Stock Exchange with the ticker symbol ASP. In a statement accompanying Aspiration's third quarter report, InterPrivate III CEO and Chairman Ahmed Fattouh said he expected completion of the business combination in the first quarter of 2022.

On its website, Aspiration said its customers have funded the planting of more than 30 million trees through green banking initiatives like Plant Your Change, which allows customers to opt into rounding their purchases to the nearest dollar in order to fund reforestation efforts.
 
In October, the company announced the launch of the Aspiration Zero card, "the world's first credit card built to combat the climate crisis." It reported a partnership with rapper Drake in June through which it would environmentally audit the musician's travel schedule to help reduce his carbon footprint.

Through a spokesperson, Aspiration's Chief Executive Andrei Cherny declined comment. In a statement, Cherny said the strong third quarter report continues "the enormous growth we've seen as we help people and businesses embed climate change fighting actions into what they do every day."
For reprint and licensing requests for this article, CLICK HERE.