Long Beach Apartment Building Gets $25 Million Loan
Tuesday, August 24, 2021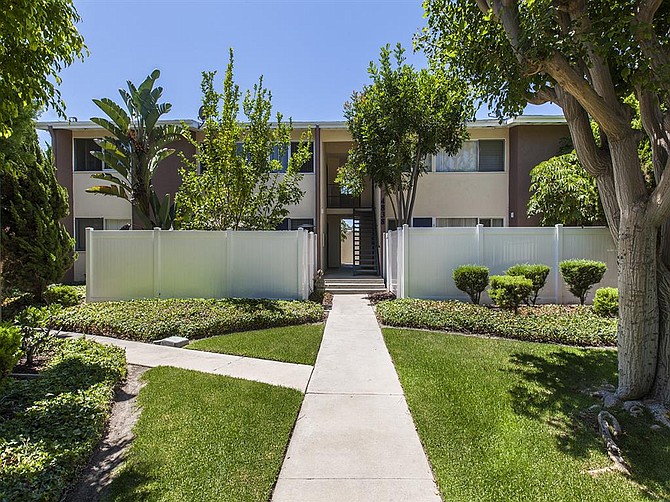 A multifamily property in Long Beach has received a $24.6 million refinancing.
The property, known as the Patio Gardens, is located at 4874 E. Los Coyotes Diagonal and has 127 units. The name of the borrower was not disclosed.
NorthMarq's Aaron Beck arranged the financing with Fannie Mae and NorthMarq's DUS platform.
It is a non-recourse, low-interest rate, long-term loan, according to NorthMarq.
"The loan provided a return of equity to the borrower at a very attractive fixed rate," Beck said in a statement. "The long-term non-recourse loan also allowed the borrower to stagger loan maturities within their portfolio."
It isn't the only large construction loan to be announced this year. 
Chicago-based Singerman Real Estate and San Diego-based Darnell Capital recently received $23 million in construction financing for a project on the Palos Verdes Peninsula known as Peninsula Pointe.
The project, a redevelopment of a vacant office building, will have 87 assisted living and memory care units. The facility will be run by Phoenix-based Cadence Living.
Also this year, Columbia Pacific Advisors provided a $27 million construction completion bridge loan to recapitalize the Hyatt Hotel Nue in Hollywood.
S3D Partners owns the hotel at 1525 N. Cahuenga Blvd.
And earlier this month Brentwood-based Hudson Pacific Properties Inc. and New York-based Blackstone Group Inc. received a $1.1 billion loan for their Hollywood portfolio.
The money was provided by Bank of America Corp., Barclays, Wells Fargo Bank and Societe Generale.
For reprint and licensing requests for this article, CLICK HERE.