2021 Health Care Awards: Finalists
Custom Content by the Los Angeles Business Journal
Tuesday, August 24, 2021
Health System Executive of the Year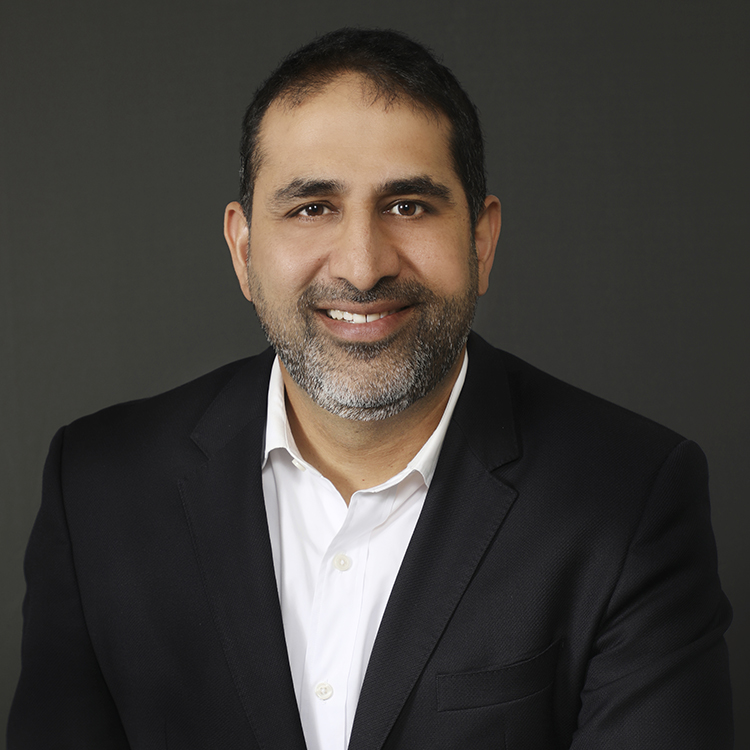 Amar Desai

President and CEO of Optum Pacific West
Optum

Dr. Amar Desai is President and CEO of Optum Pacific West, overseeing Optum's care delivery organizations throughout Washington, Oregon, and California. Collectively, these organizations are comprised of more than 20,000 physicians and serve nearly 2.5 million patients. Dr. Desai's journey to become the visionary public health leader he is today began early in his career. As a doctor of nephrology, he grew concerned about the effect uncoordinated care was having on his patients and saw that he could have an impact at both the patient and population level by advancing a value-based care model where the whole person is treated, not just a sickness. Since then, he has developed innovative delivery models that improve clinical outcomes, increase affordability, and transform the experience of being a health care consumer. Under his leadership, California has become the leader in value-based care and serves as a model for healthcare systems across the country.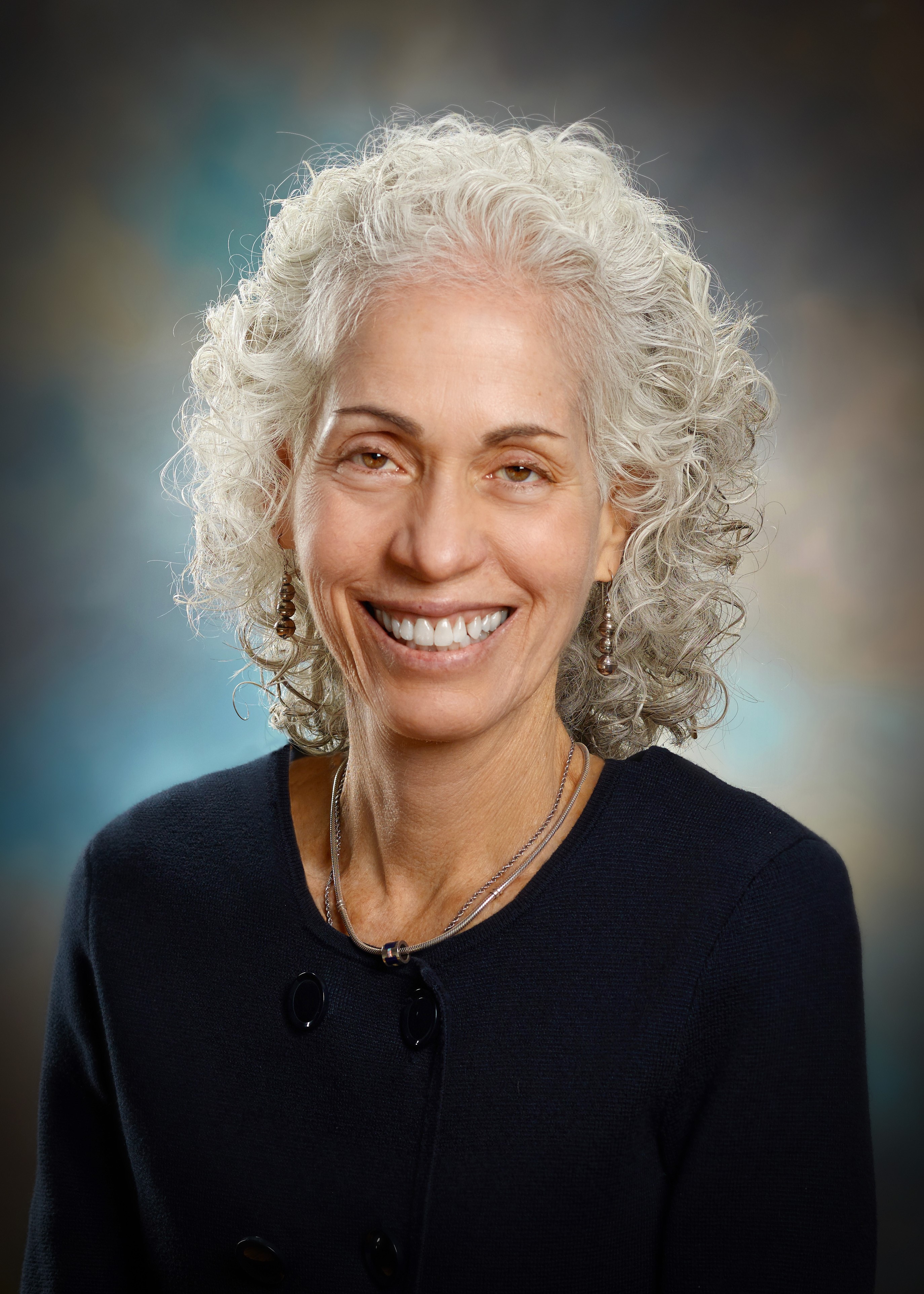 Dr. Barbara Ferrer

Director
County of Los Angeles Department of Public Health

Barbara Ferrer is a nationally-known public health leader with over 30 years of professional experience as a philanthropic strategist, public health director, educational leader, researcher, and community advocate. She has a proven track record of working collaboratively to improve population outcomes through efforts that build health and education equity. In a year of historic health achievements in the face of unprecedented global health challenges, she stands out for her unwavering commitment to science and the public health, even in the face of death threats and other forms of public hostility directed at her. As director of the County of Los Angeles Department of Public Health. Dr. Ferrer plays a key leadership role in the complex work to protect and improve health and well-being in the largest county in the United States, where Los Angeles County is home to over 10 million residents and a travel destination for millions each year.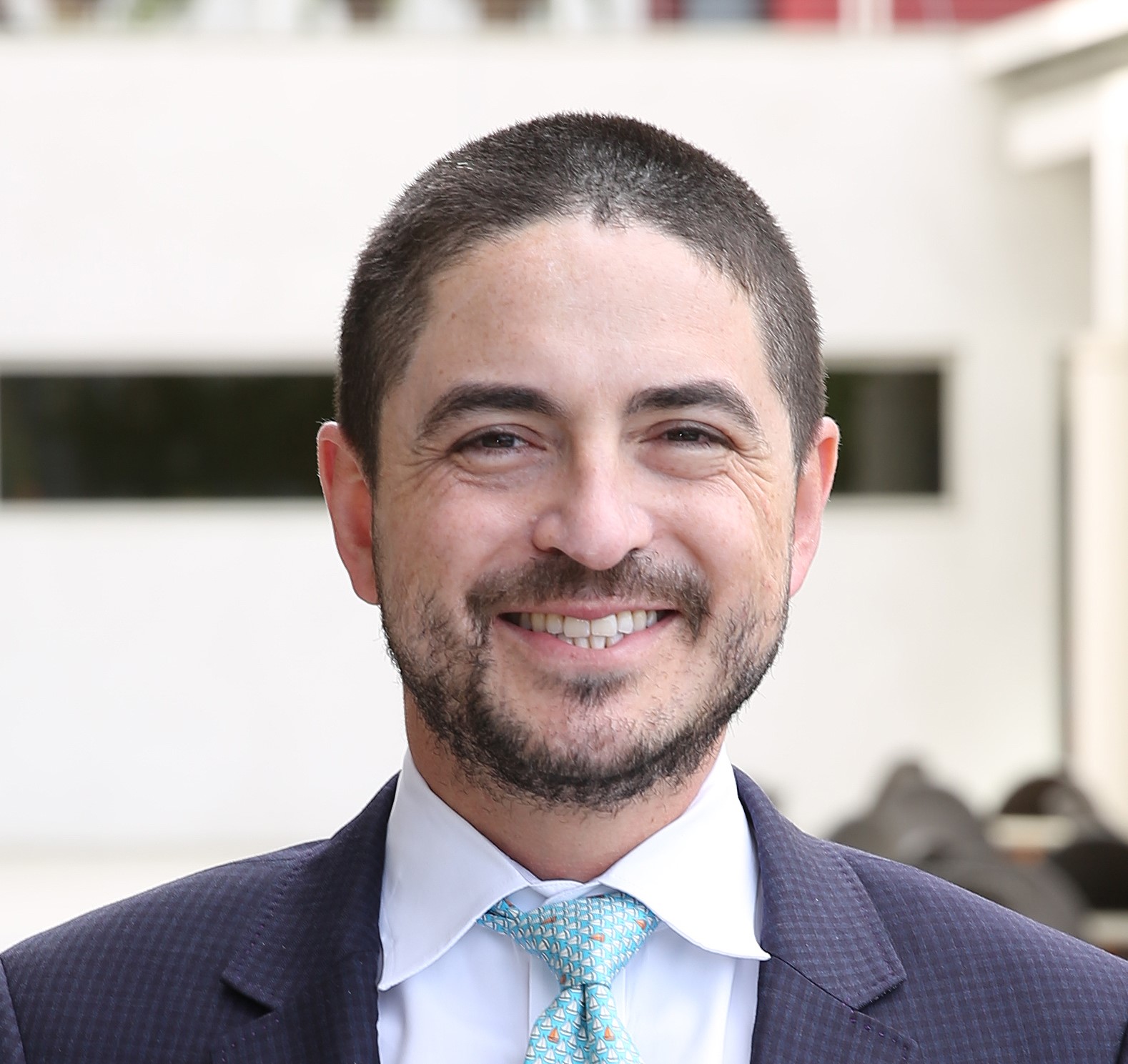 Felipe Osorno

Executive Administrator of Continuum of Care Operations and Value Improvement
Keck Medicine of USC

As executive administrator of continuum of care operations and value improvement with Keck Medicine of USC, Felipe Osorno oversees numerous strategies to create a culture of continuous improvement. In the fall of 2020, he received perhaps the biggest challenge of his career: to plan and execute a COVID-19 vaccine distribution plan for the health system. Osorno and his team of 40 people worked for months with colleagues across Keck Medicine and USC to create a system for the smooth and efficient delivery of vaccines to staff, patients and the community. When the health system received its first vaccines on December 17, Osorno and his team were ready. From the start of the vaccine process, Osorno worked closely with public officials to stay on top of the ever-shifting eligibility requirements of the vaccine and to keep the pipeline to vaccines open and equitable.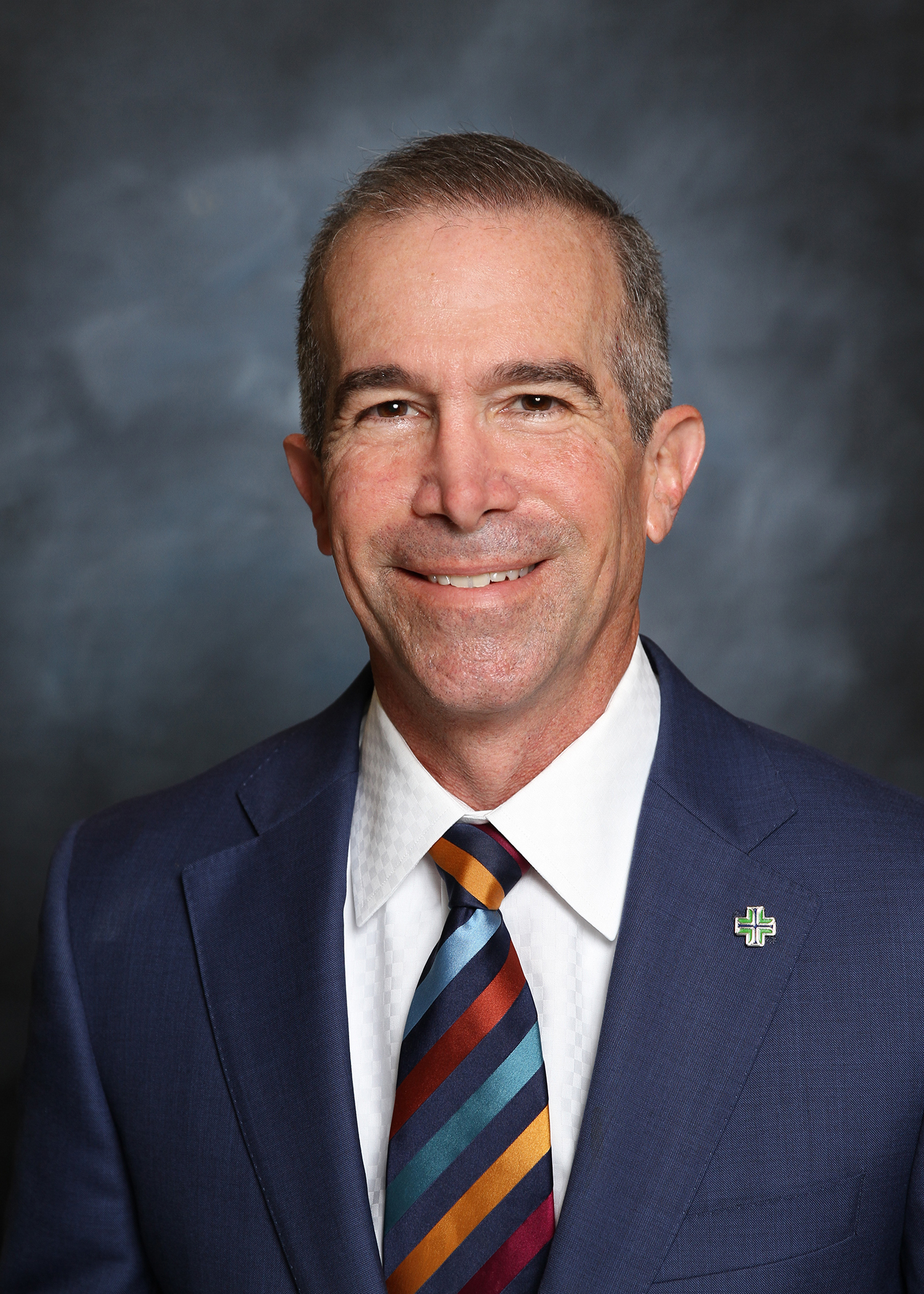 Erik Wexler

President, Operations & Strategy - South
Providence

Erik G. Wexler joined Providence Southern California in 2015 as regional chief executive, just months before Providence and Orange County-based St. Joseph Health came together under his leadership and soon became the Southland's largest health organization. Wexler pulled together an experienced, talented and diverse executive leadership team to unite two operations and steer the region's 13 hospitals, more than 100 clinics, outpatient centers, home care, hospice and community investment program on a singular path to aggressively bring to life the organization's vision of health for a better world. Early this year, his exceptional leadership and focus on clinical excellence, employee satisfaction, international medical outreach and his oversight of the response to the pandemic were cited in his appointment to a new role, president, operations & strategy – Providence South. He now oversees operations in both Northern and Southern California, as well as Texas and New Mexico.
Hospital CEO or President of the Year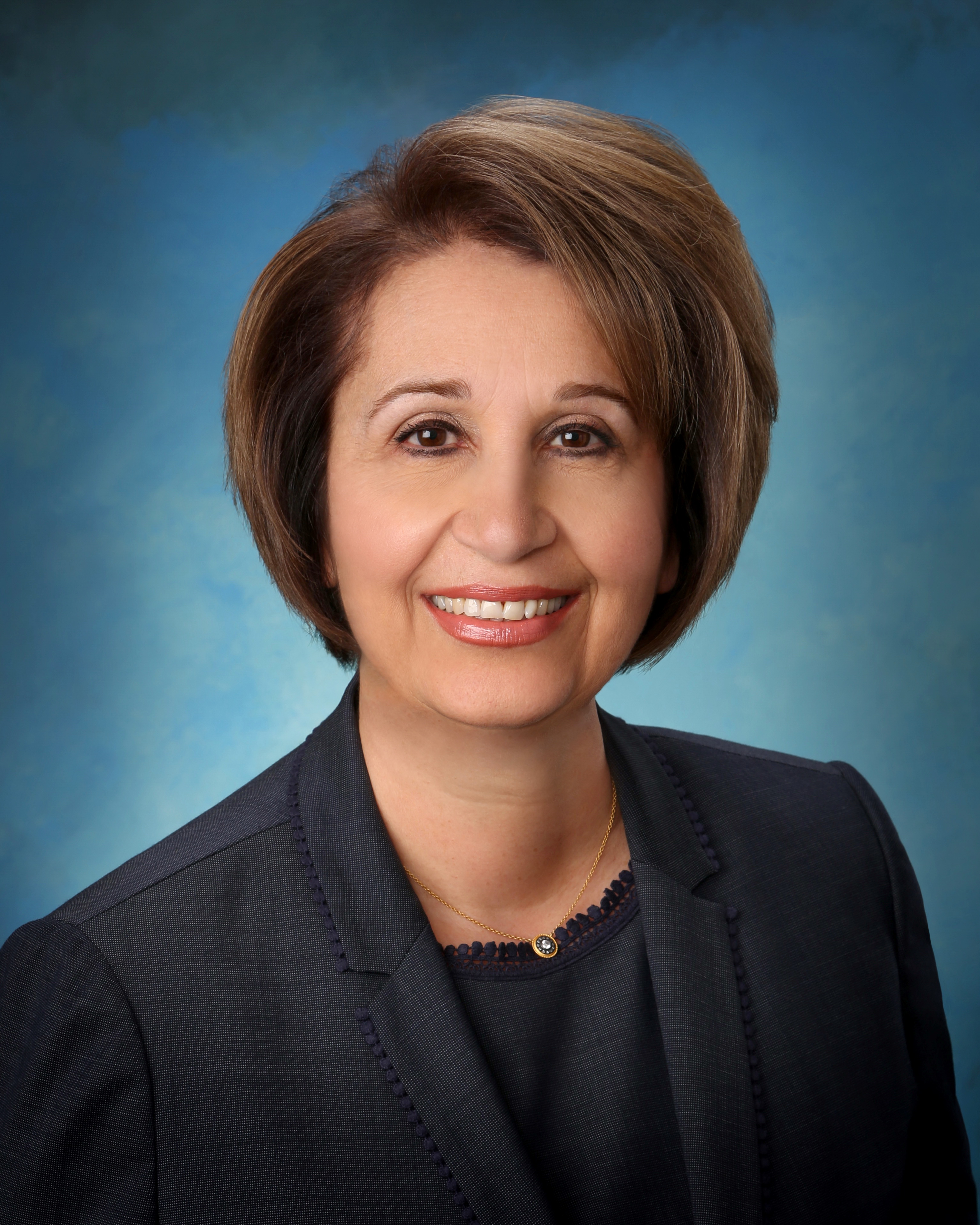 Alice Issai

President
Adventist Health Glendale

The list of Alice Issai's accomplishments throughout her 40-year career is long and distinguished. She is the first woman and the first Armenian to lead Adventist Health Glendale. Under her leadership, the medical center has expanded current services and introduced new ones, increased the number of primary care physicians and specialists, and grown key surgical subspecialties, including gynecologic oncology, colorectal and breast surgery, allowing us to increase our reach into the community. The medical center has also received numerous awards for safety and quality, including our 13th consecutive "A" grade from The Leapfrog Group, recognition for quality and safety by U.S. News & World Report, and a five-star rating from the Centers for Medicare & Medicaid Services, one of just five hospitals in Southern California to achieve this distinction. Her team leaders also describe her as visionary, passionate and relentless, which has served the hospital especially well throughout the pandemic.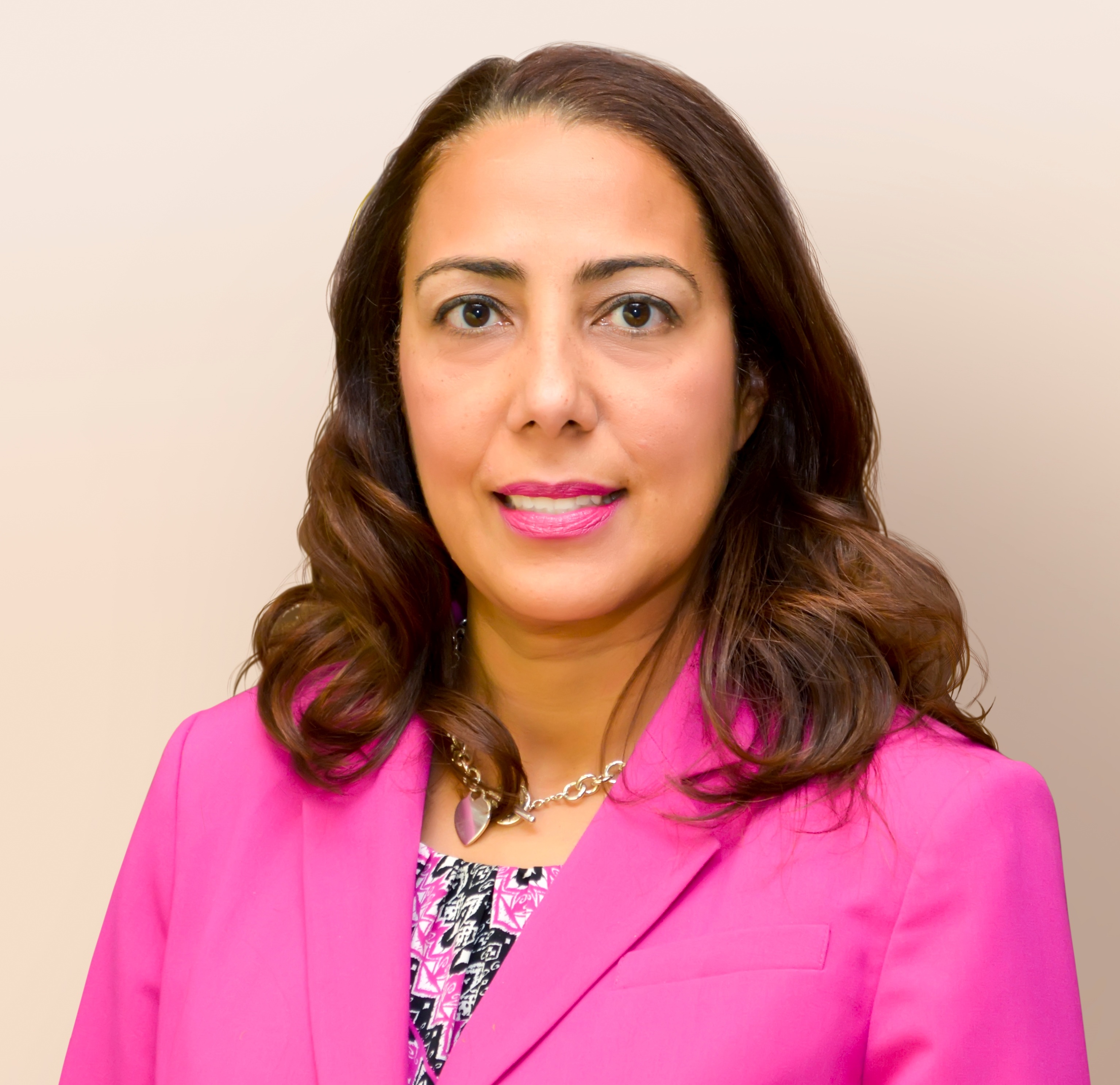 Alina Moran

President, California Hospital Medical Center
Dignity Health California Hospital Medical Center

Alina Moran, MPA, FACHE, FAB, is the president at Dignity Health - California Hospital Medical Center (CHMC), a 318-bed non-profit hospital serving downtown Los Angeles and neighboring communities. The hospital offers a full complement of services including a Level II trauma center, Level III neonatal intensive care unit, comprehensive cardiac and surgical services, and outpatient women's center. Moran is committed to focusing on population health and serving the diverse communities in the heart of Downtown Los Angeles. During the height of the COVID-19 pandemic, the hospital vaccinated 1,000 vulnerable community residents, most notably people of color who were disproportionately impacted by COVID-19. In addition, hospital staff screened over 250 chronically homeless patients to assist with housing and other needs, and trained 651 participants through its Cultural Trauma and Mental Health Resiliency Project.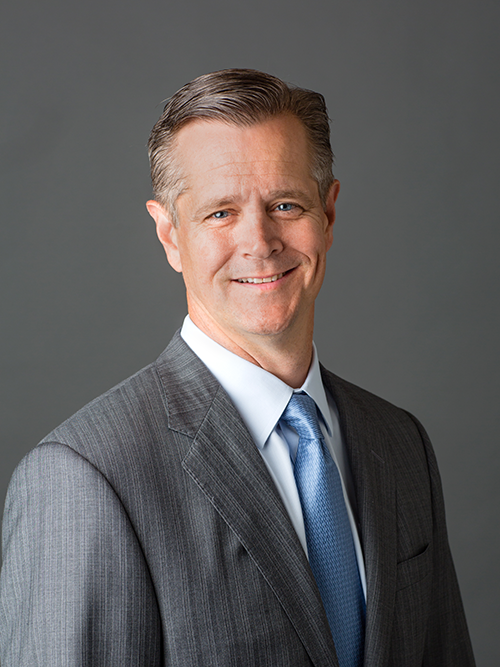 Robert Stone

President, CEO and the Helen and Morgan Chu Chief Executive Officer Distinguished Chair
City of Hope

Robert Stone, president, CEO and the Helen and Morgan Chu chief executive officer distinguished chair at City of Hope is leading a visionary transformation of one of the world's foremost cancer treatment and academic research institutions, with deep roots in Southern California. This transformation will expand City of Hope's clinical and research footprint in the region, extend its world-class cancer expertise to patients in every corner of the country, and advance cancer science through innovations in genetic and personalized medicine. Under his leadership, City of Hope has begun a $1 billion, 11-acre expansion into Orange County that will include a 200,000-square-foot cancer center and research facilities, and an innovative new "healthy living" community built around disease prevention. He also is the guiding force behind AccessHope, which enables employers nationally to provide workers access to City of Hope's cancer expertise.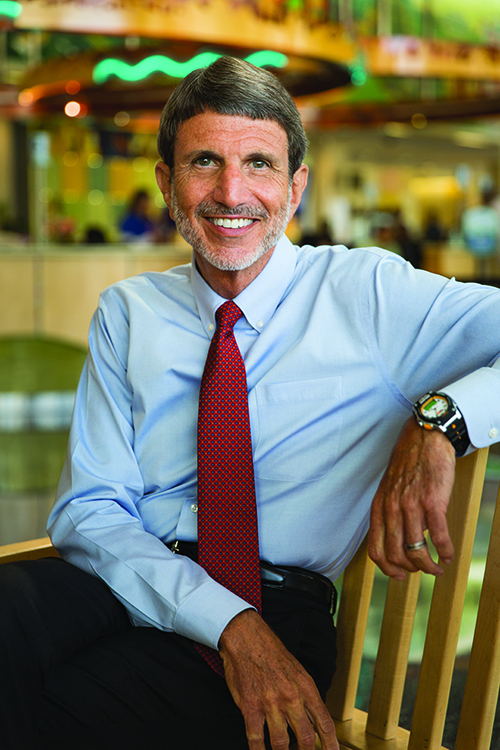 Paul Viviano

President and CEO
Children's Hospital Los Angeles

Children's Hospital Los Angeles (CHLA) president and chief executive officer Paul S. Viviano demonstrated remarkable leadership in recent years while facing the compelling pressures of the COVID-19 pandemic with calm and confidence. He led his team in a coordinated approach to preserving a safe campus for team members, investing in workforce resilience, and providing flexibility for working parents and working caregivers. He also championed new initiatives to elevate the institution's focus on Diversity, Equity, and Inclusion into the fabric of the hospital's operations. While engaged in this work, he rallied to prioritize the health information needs of the community at large and championing the needs of children across the nation. Under his leadership, CHLA has grown to provide care to manage more than 600,000 patient visits annually. The hospital also provides more than $384 million annually in community benefits to the children and families of Los Angeles.

Hospital Executive of the Year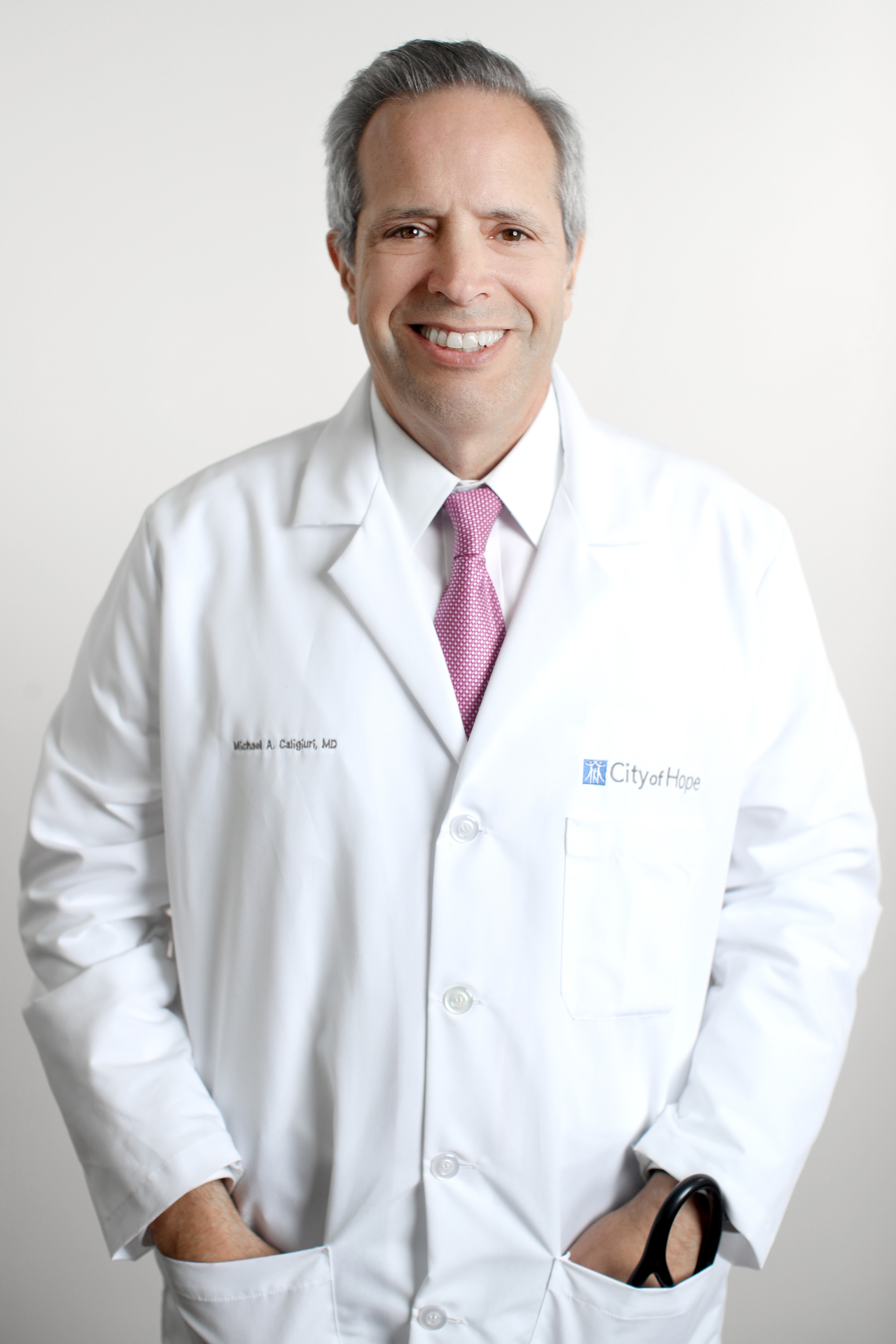 Michael Caligiuri

President
City of Hope National Medical Center

Michael A. Caligiuri, M.D., president of City of Hope National Medical Center and holder of the Deana and Steve Campbell physician-in-chief distinguished chair, has provided visionary leadership and strategic direction over the past year. In a singularly challenging year across the health care landscape, and in the face of the pandemic, Dr. Caligiuri ensured access to safe care for patients at City of Hope's National Cancer Institute-designated comprehensive cancer center. With Dr. Caligiuri's far-sighted guidance and direct input, City of Hope launched its own telehealth platform, Hope Virtual, in March 2020 – one element making the medical center well-positioned to meet the many complications of the pandemic – and ramped up implementation and improved services over the course of the year. In keeping with the institutional principle of personalized care that Dr. Caligiuri upholds and fosters, decisions about directing a patient visit to telehealth were made on a case-by-case basis.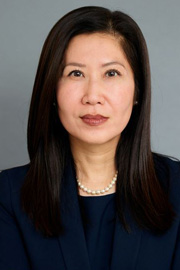 Grace Oh

Senior Vice President and General Counsel
Children's Hospital Los Angeles

Grace Oh, JD, MBA is the senior vice president and general counsel at Children's Hospital Los Angeles (CHLA) and an important advisor to both the hospital leadership and the Board of Directors. Oh and the CHLA team share a vision of equitable access to health care services and a commitment to excellence that has garnered CHLA recognition in the top ranks of children's hospitals in the US. Oh is a tireless advocate for CHLA. She oversees both the Office of General Counsel within CHLA, as well as the legal compliance and transactional function for a variety of strategic and operational initiatives for the CHLA health system. She is also responsible for risk management and the insurance portfolio and oversees the compliance and privacy program for the hospital, as well as all CHLA affiliates and subsidiaries.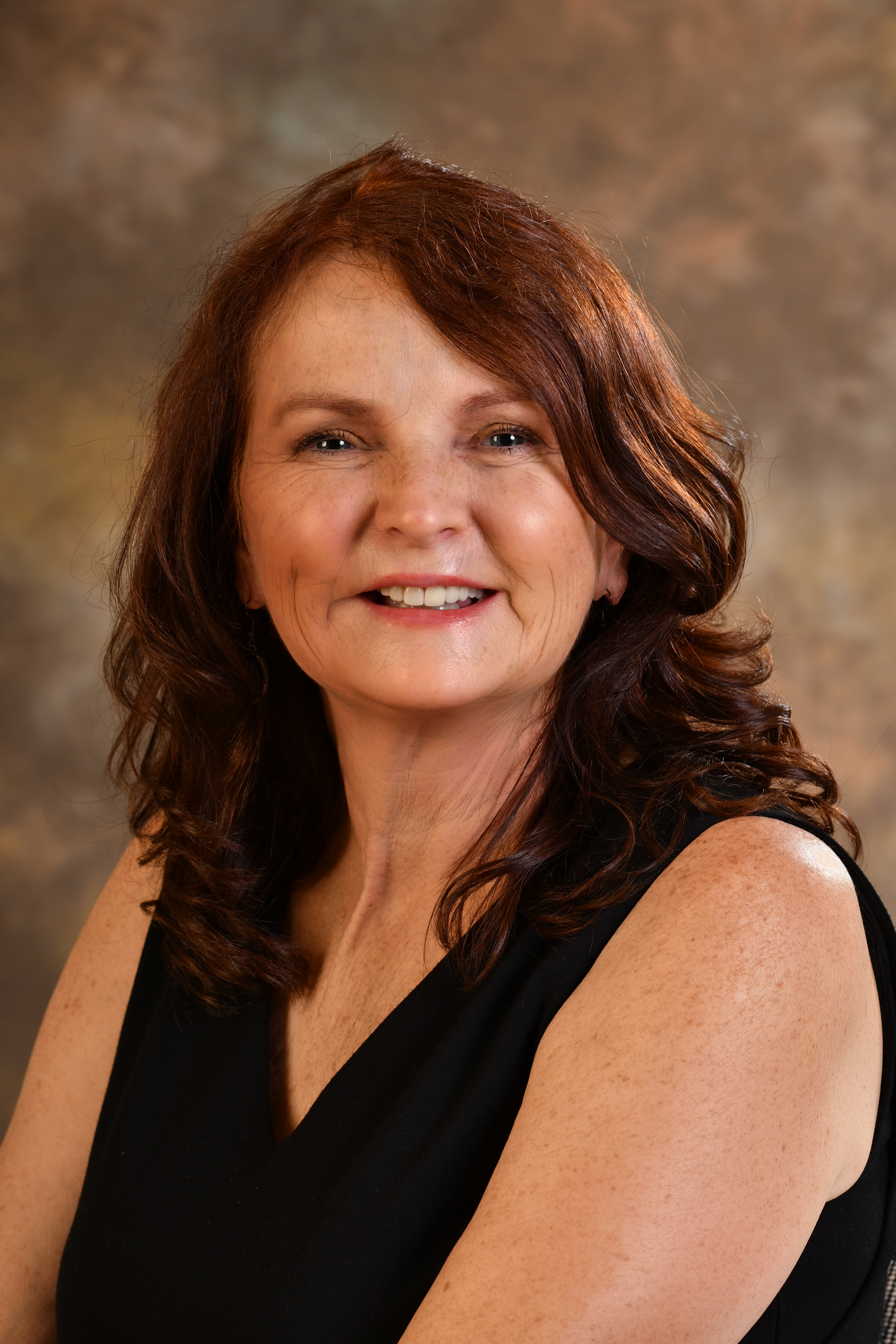 Darlene Scafiddi

MSN, RN, NEA-BC, Executive Vice President of Patient Care Services
Pomona Valley Hospital Medical Center

Celebrating more than 40 years of service at Pomona Valley Hospital Medical Center (PVHMC), Darlene Scafiddi, MSN, RN, NEA-BC, executive vice president of patient care services, began her legacy as a nurse in the hospital's medical/surgical unit in 1979. She also served in the telemetry, pediatric, intensive care, and cardiovascular units, where she developed and honed her skills in nursing and patient care. In her current role, Scafiddi collaborates with nursing teams to ensure PVHMC is delivering the safe, high-quality care that has earned the hospital national recognition. During the COVID-19 pandemic, Scafiddi directed the hospital's clinical response to the COVID-19 pandemic. Under her leadership, the hospital broke down the silos between departments and disciplines and increased cross-team collaboration, allowing the hospital to respond to rapidly changing public health guidelines.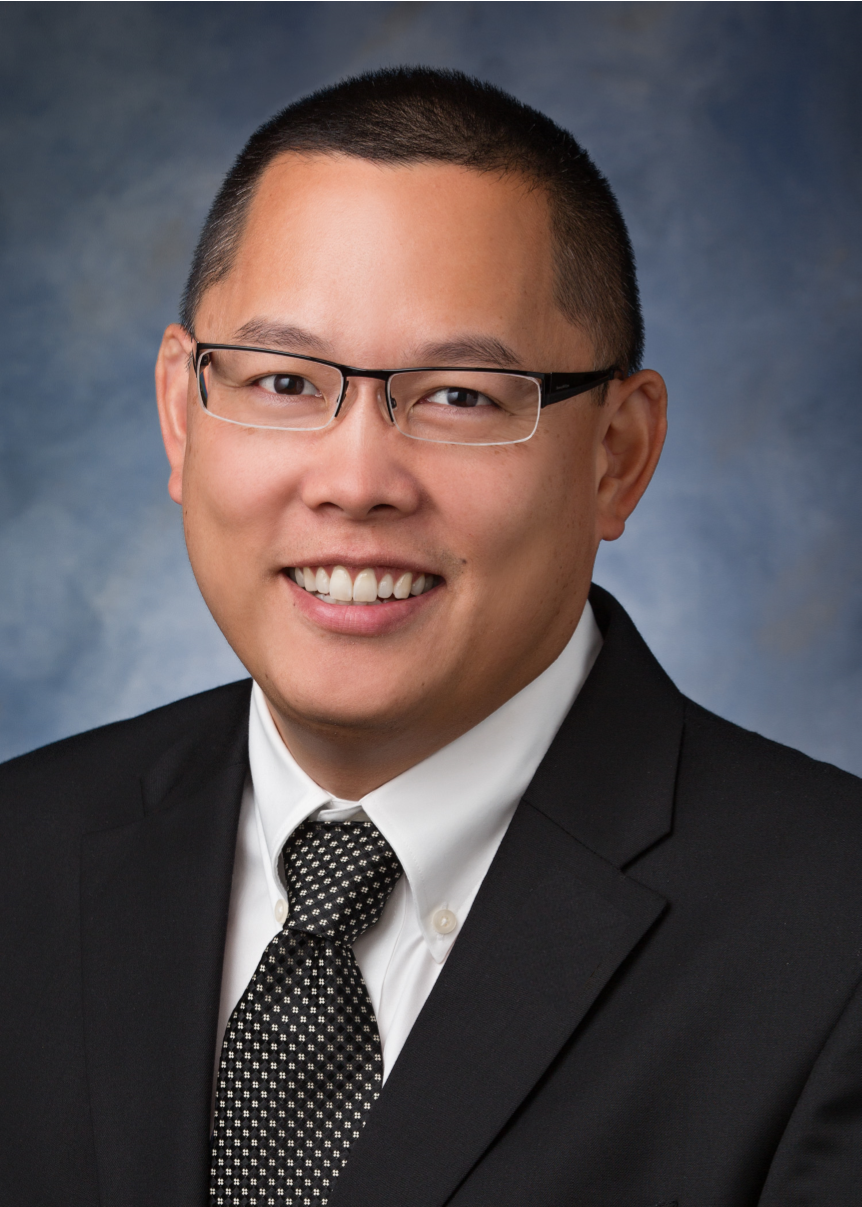 Dr. Graham Tse

Chief Medical Officer
MemorialCare Miller Children's & Women's Hospital Long Beach

Dr. Graham Tse has served as an intensive care physician at MemorialCare Miller Children's & Women's Hospital Long Beach for more than 20 years, and in 2017 added an administrative role to his responsibilities when he became chief medical officer.  Dr. Tse upholds the culture of safety, ensures California Children's Services standards are met, promotes collaboration between hospital administration and more than 750 medical staff members. He leads the medical staff in identifying and implementing evidence-based best practices. During the pandemic, he also took on the role as the physician in charge in the Hospital Incident Command Center for both Miller Children's & Women's and Long Beach Medical Center. He contributed to the team in epidemiology and infection control decisions; physician support, communications, coordination and staffing; and creation and implementation of COVID-19 units, and clinical practices within the two hospitals.
Trusted Advisor of the Year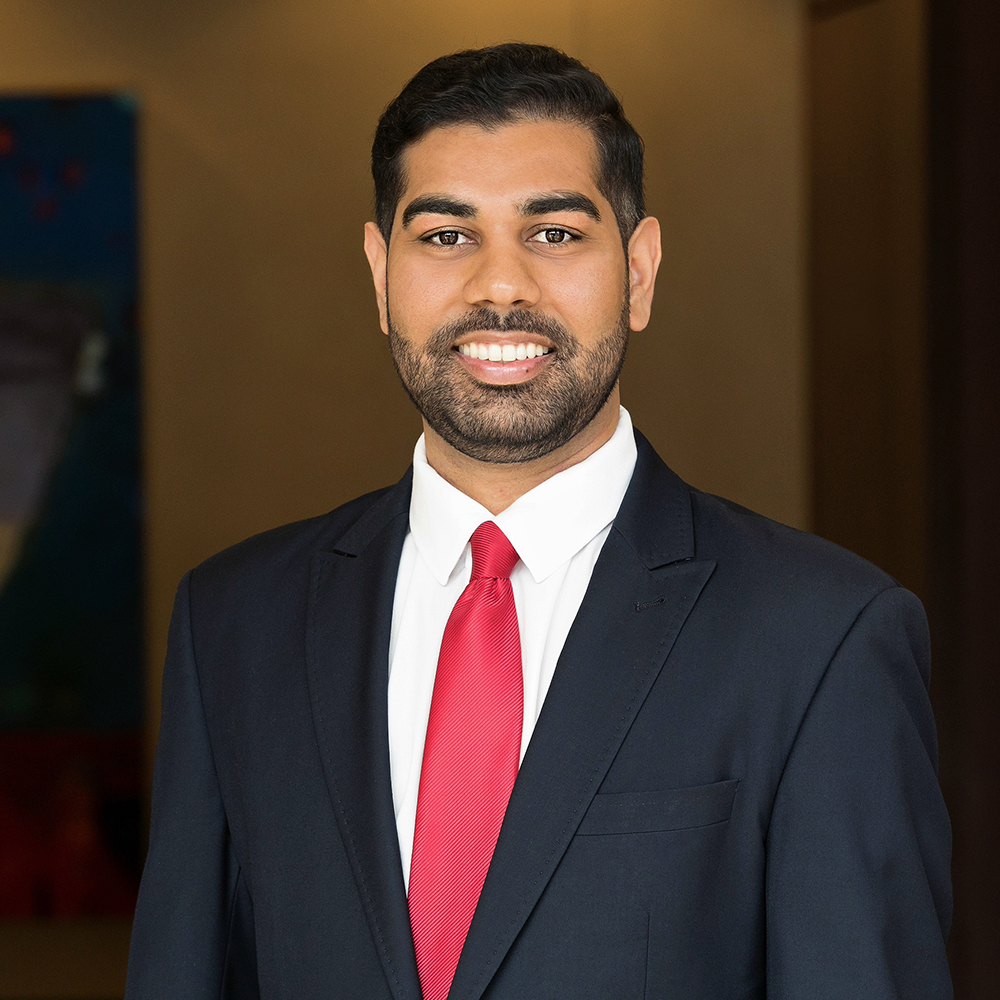 Rahul Chhajed

Vice President and Senior Director
Matthews Real Estate Investment Services

Rahul Chhajed is a leading real estate broker under the Matthews Real Estate Investment Services' Healthcare Division, specializing in the acquisition and disposition of various healthcare facilities including surgery centers, dental facilities, multi-tenant medical office buildings, urgent cares, among many others. His understanding of the healthcare real estate industry, the needs of tenants and landlords, plus ever-changing consumer trends allow him to be a trusted and well-versed advisor to his clients. He has played a key part in the overall development of the healthcare division, hiring successful agents and curating opportunities for success. Joining the industry in 2015, Chhajed has quickly established himself as one of the most well-known healthcare brokers in the industry, successfully completing deals with a myriad of clientele including publicly traded and private REITs, developers, private equity companies, physician groups, single and multi-unit operators, as well as high net-worth investors.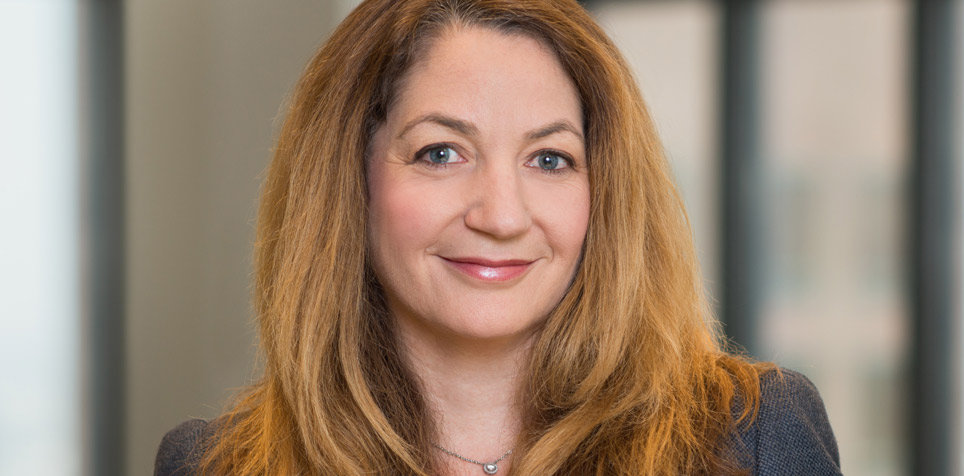 Jill Gordon

Partner
Nixon Peabody LLP

Jill H. Gordon, JD, MHA is a partner in Nixon Peabody LLP's Health Care group, co-leader of the Life Sciences team, and a member of the firm's management committee. As a health law and life sciences lawyer, Gordon is highly regarded in the California market (and beyond) and serves as a trusted advisor to academic medical centers, hospitals, long-term care facilities, surgery centers, foundations and clinics, medical groups/IPAs, accountable care organizations, and other entities affiliated with the health care industry in California and throughout the U.S. She also represents companies in the health information, medical device, and telehealth fields. Health care providers and suppliers, and emerging companies routinely turn to Gordon for help navigating the complex health regulatory issues surrounding the creation and integration of new and innovative products and services for the ever-evolving health care market.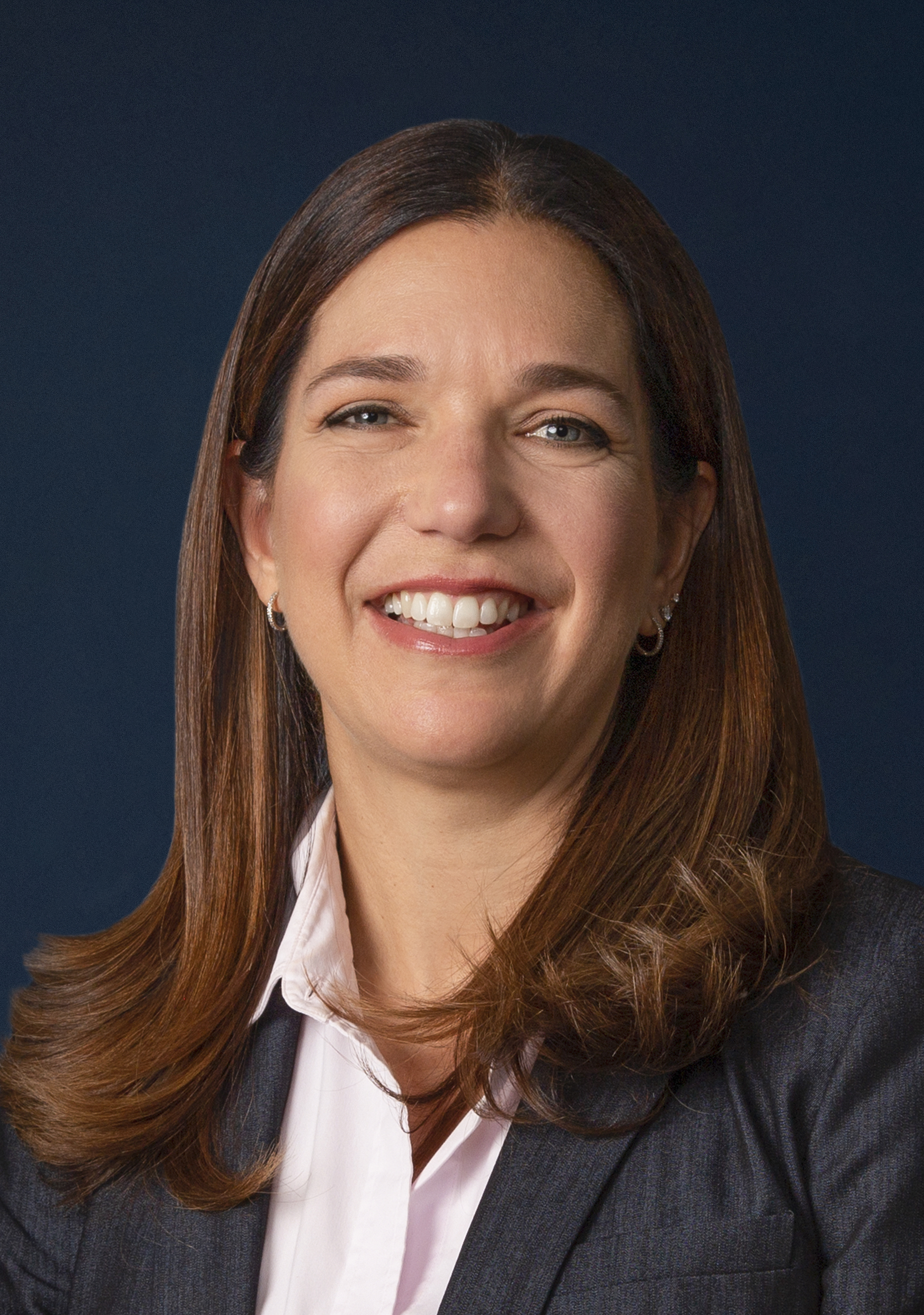 Hope Levy-Biehl

Partner
Davis Wright Tremaine LLP

Since the day she started practicing law 23 years ago, Hope Levy-Biehl has been helping health care organizations solve complex problems so they can focus on the important work of delivering health care and serving patients. She has cultivated a deep understanding of the industry and the regulatory framework in which it operates. She supplements that knowledge with a commitment to understanding and advising based on her individual clients' needs, preferences, and objectives. As a result, she is able to help some of the largest, most important health care organizations in Los Angeles and throughout the state create new programs and solve problems in a way that's in line with their vision and values—leading to healthier hospitals and better outcomes for patients. Levy-Biehl's decades-long career has also given her the opportunity to work with regulators in many of the health oversight agencies throughout the state.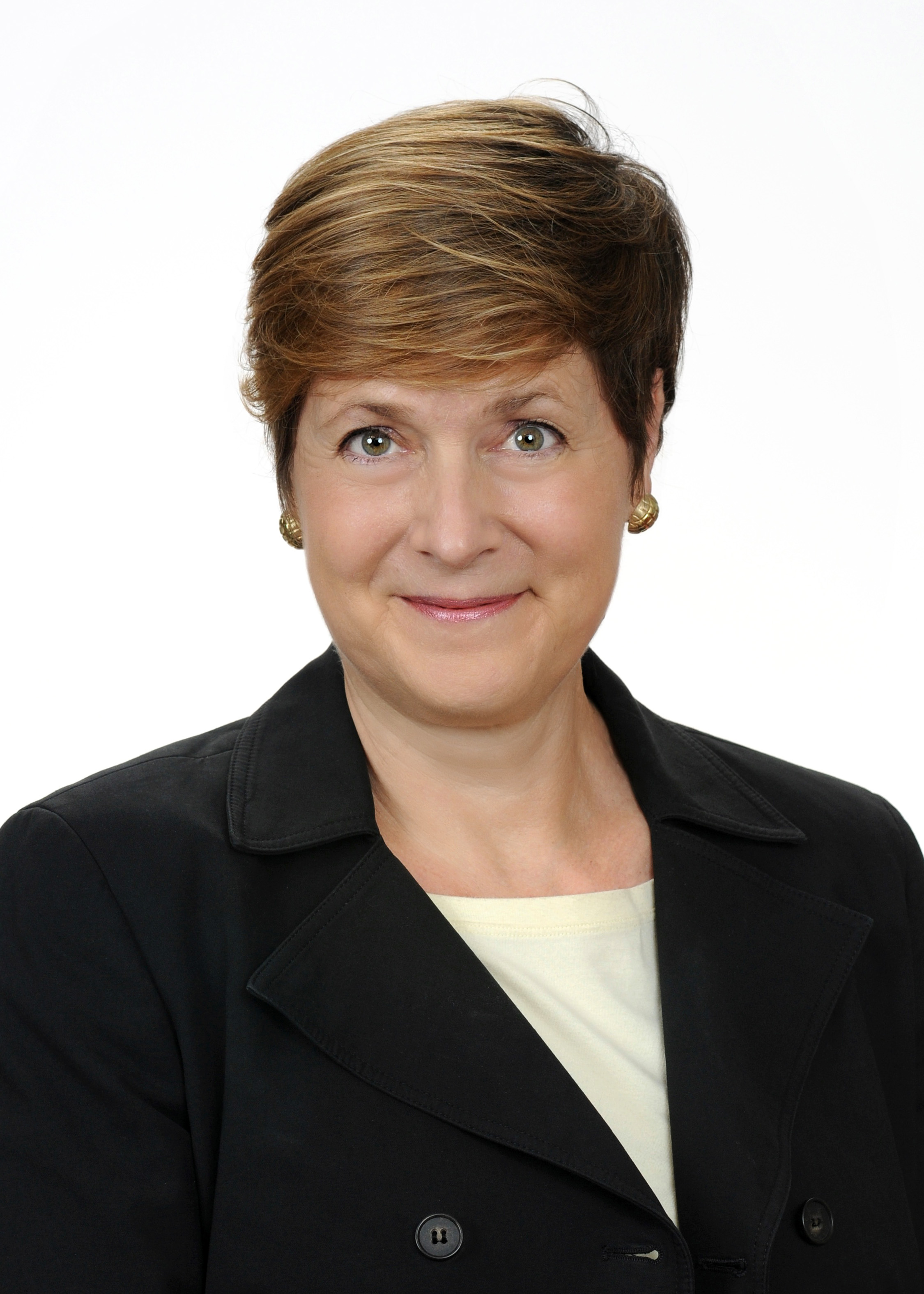 Carol Lucas

Shareholder
Buchalter

Carol K. Lucas focuses her practice on healthcare law and general business law. She has extensive experience in mergers and acquisitions, joint ventures, securities, private placements, state and federal regulations, entity formation and corporate representation of both public and private companies in the healthcare industry. Over the last several years, Lucas has represented numerous clients in connection with issues and disputes related to payment for healthcare services. She is also an expert on the establishment and representation of Federally Qualified Health Centers and related issues such as governance requirements, issues raised by hospital sponsorship of FQHCs, application issues, and the impact of health care reform on these entities. She also specializes in the representation of ambulatory surgery centers, med spas, imaging centers, and other ancillary providers in a variety of medical specialties, and in the legal and business issues that confront independent practice associations.
Outstanding HealthCare Innovator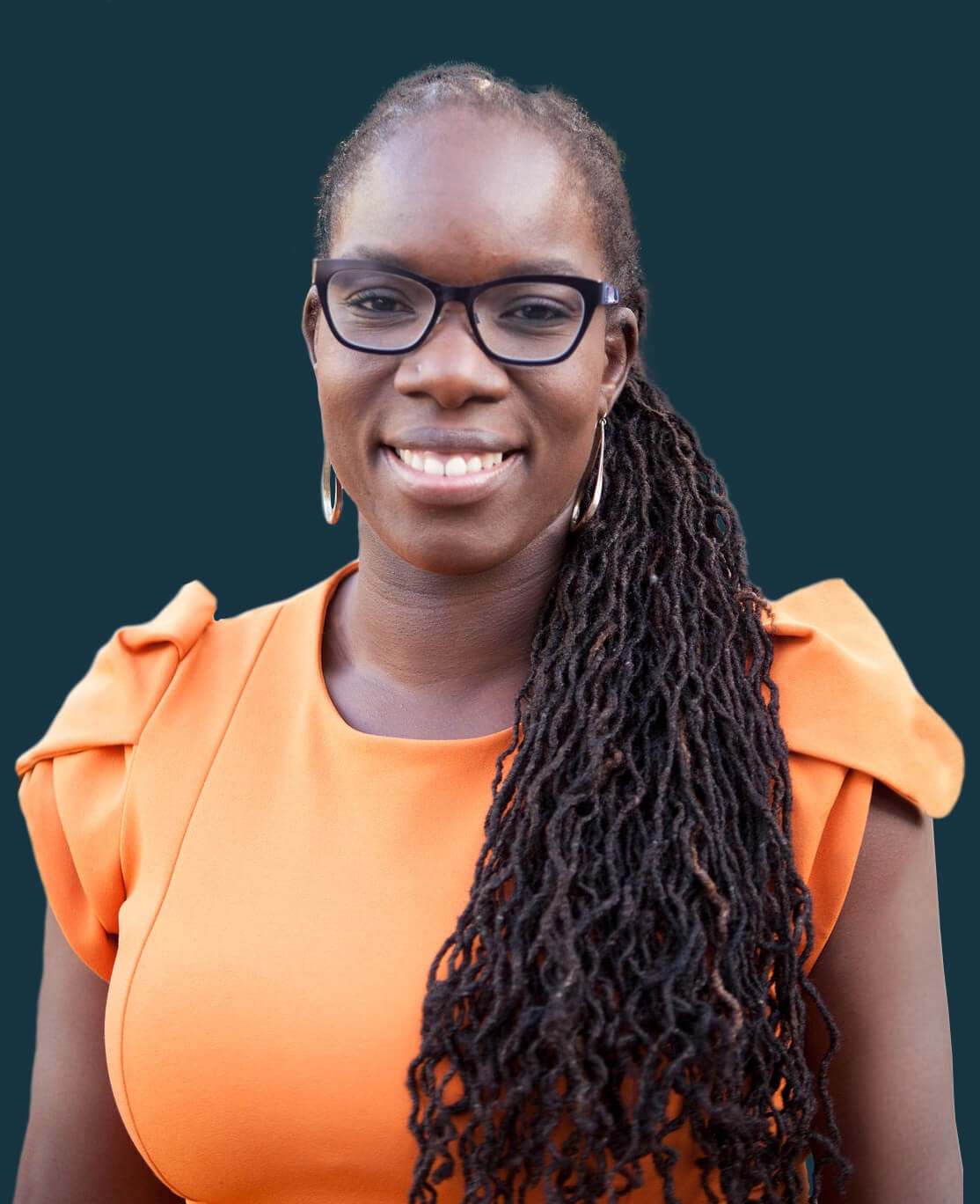 Dr. NanaEfua B. Afoh-Manin

Founder

Shared Harvest Foundation

Dr. NanaEfua B. Afoh-Manin (Dr. Nana) is an emergency doctor, public health practitioner, entrepreneur, and a champion for health equity. In 2018, Dr. Nana co-founded the Shared Harvest Foundation, a Black-owned and women-led social enterprise providing empathy-driven technology and holistic healthcare to under-resourced communities facing hardships, especially due to the coronavirus pandemic. Inspired by the charitable works of the legacy of African women in her family,  Dr. Nana embarked on her own path of service. Dr. Nana has dedicated her career to raising awareness about the social determinants of health in refugee, urban, and disaster settings. She has trained clinicians and field officers and has been deployed during public health crises. Her efforts for health equity led her to create the Shared Harvest Foundation in 2018 to spread compassion through the promotion of service, wellness and debt relief.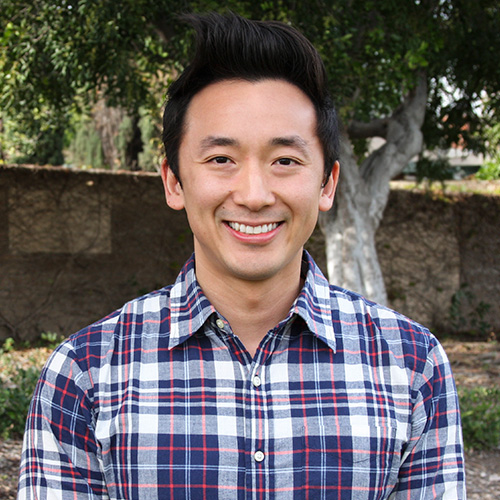 Stephen Chen

Founder and CEO

Scanwell Health

Stephen Chen is putting lab testing into the hands of people. He's the founder and CEO of Scanwell Health, a digital health company that's turning the smartphone into a clinical lab. Under Chen's stewardship, Scanwell's approach pairs proven diagnostics with patented computer vision technology, so there's no need to send samples back to a lab. Patients receive results in minutes. Testing takes place in the comfort and safety of people's homes. Chen has been at the forefront of at-home testing long before the COVID-19 pandemic. In 2017 he and his team received the first and only FDA clearance for an over-the-counter diagnostic smartphone app, and they've since leveraged the technology in a myriad ways. And in response to the COVID-19 pandemic, Chen and his team partnered with Becton Dickinson on a COVID-19 antigen test that will play a significant role in reopening the economy, schools, and travel.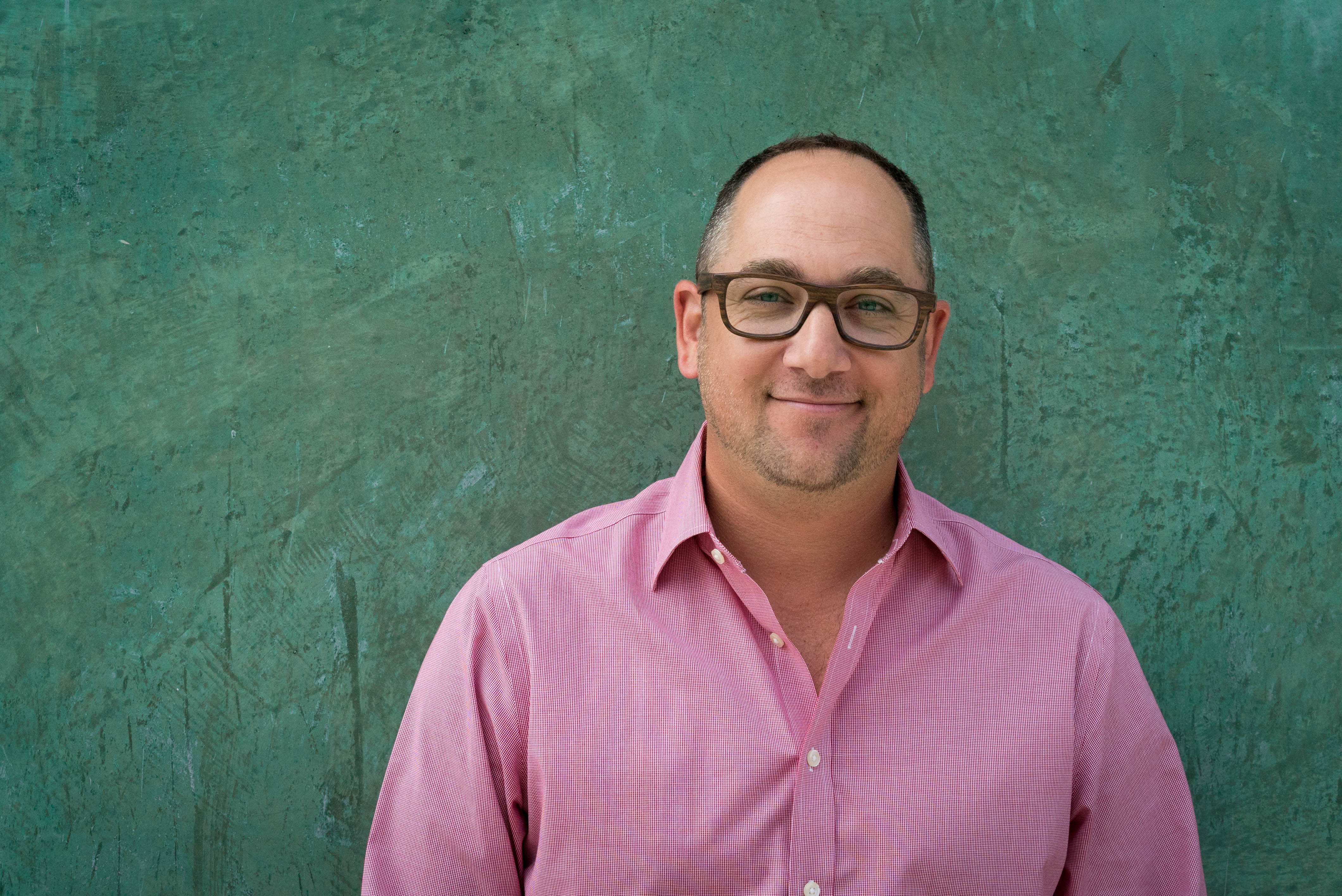 Jamey Edwards

President, CEO & Co-Founder

Cloudbreak Health

Jamey Edwards servs as president, CEO and co-founder of Cloudbreak Health, a leader in unified telemedicine and health disparity solutions.  Cloudbreak Health's goal is to level the playing field for the underserved population and promote health equity.  He led the development of innovations that were first to market to help meet communication needs and improve clinical care and the encounter experience.  The need is so great that Cloudbreak Health is in 1,900 different healthcare facilities, performs over 140,000 encounters per month on their platform and offers healthcare interpretation in over 250 different languages.  During the COVID 19 pandemic, the company accelerated its product road map.  Cloudbreak Health was the first to build and market their virtual "Telequarantine" solution, offering it for free to market as their contribution to fighting the pandemic.  It was designed to protect front line workers (core to their mission) by reducing the risk of transmission.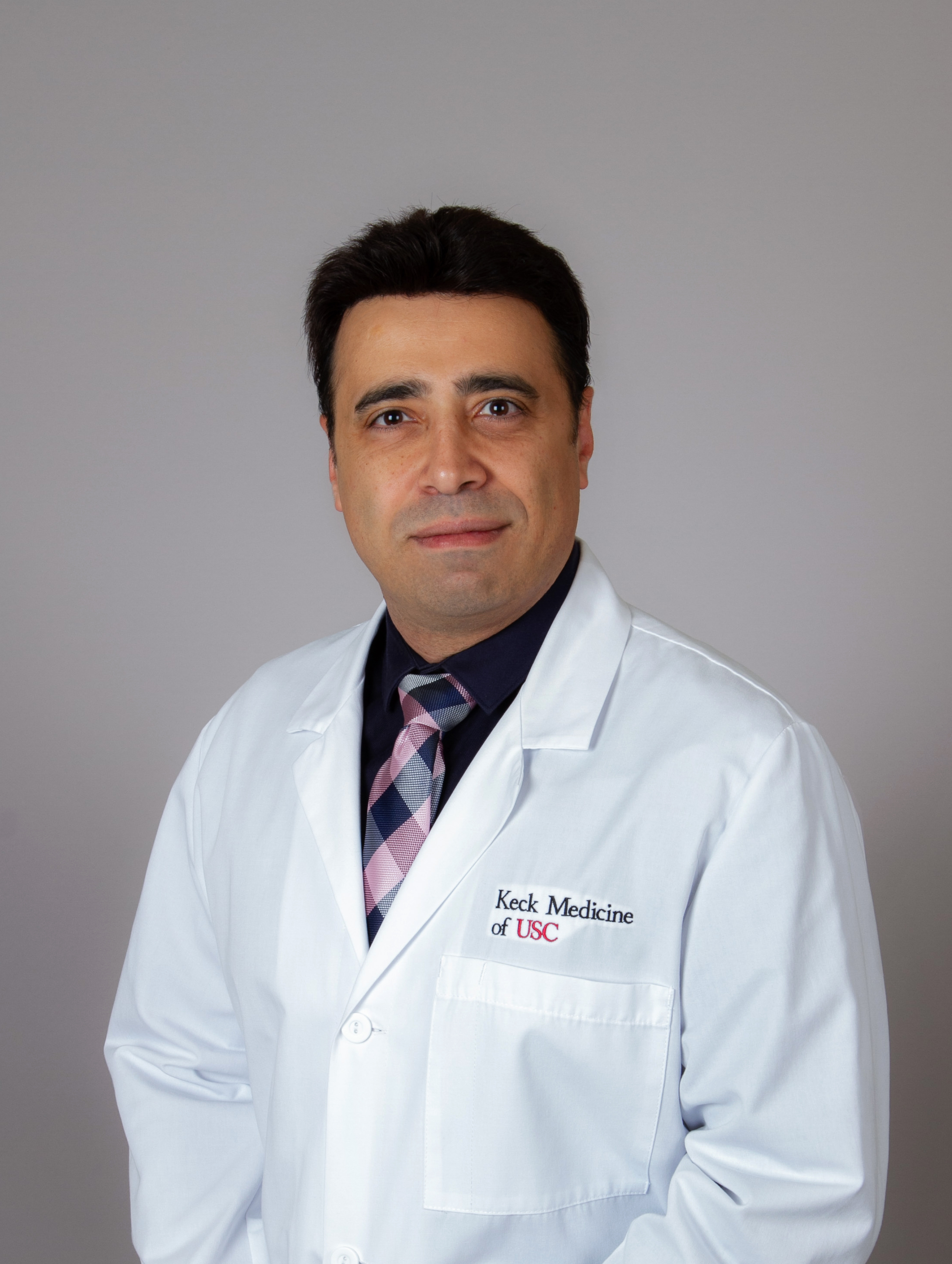 Ali Gholamrezanezhad, MD

Clinical Emergency Radiologist and Assistant Professor of Clinical Radiology

Keck Medicine of USC

Ali Gholamrezanezhad, MD, has had a busy 18 months, becoming one of the most prolific researchers to analyze COVID-19's effect on the body and mind and in doing so, transform the way the disease was tracked, diagnosed and how patients were treated. Since January 2020, he has gathered and analyzed a wide array of COVID-19 data and patient scans to be the lead or corresponding author on 48 COVID-19 articles, 38 of them published and 10 in pre-publication. And he's done it while holding down his dual roles as clinical emergency radiologist with Keck Medicine of USC and an assistant professor of clinical radiology at the Keck School of Medicine of USC. Early during the pandemic, Dr. Gholamrezanezhad was able to see the crucial role radiologists played in understanding COVID-19 and felt it was his duty to share his observations with other scientists and physicians.
Insurance Executive of the Year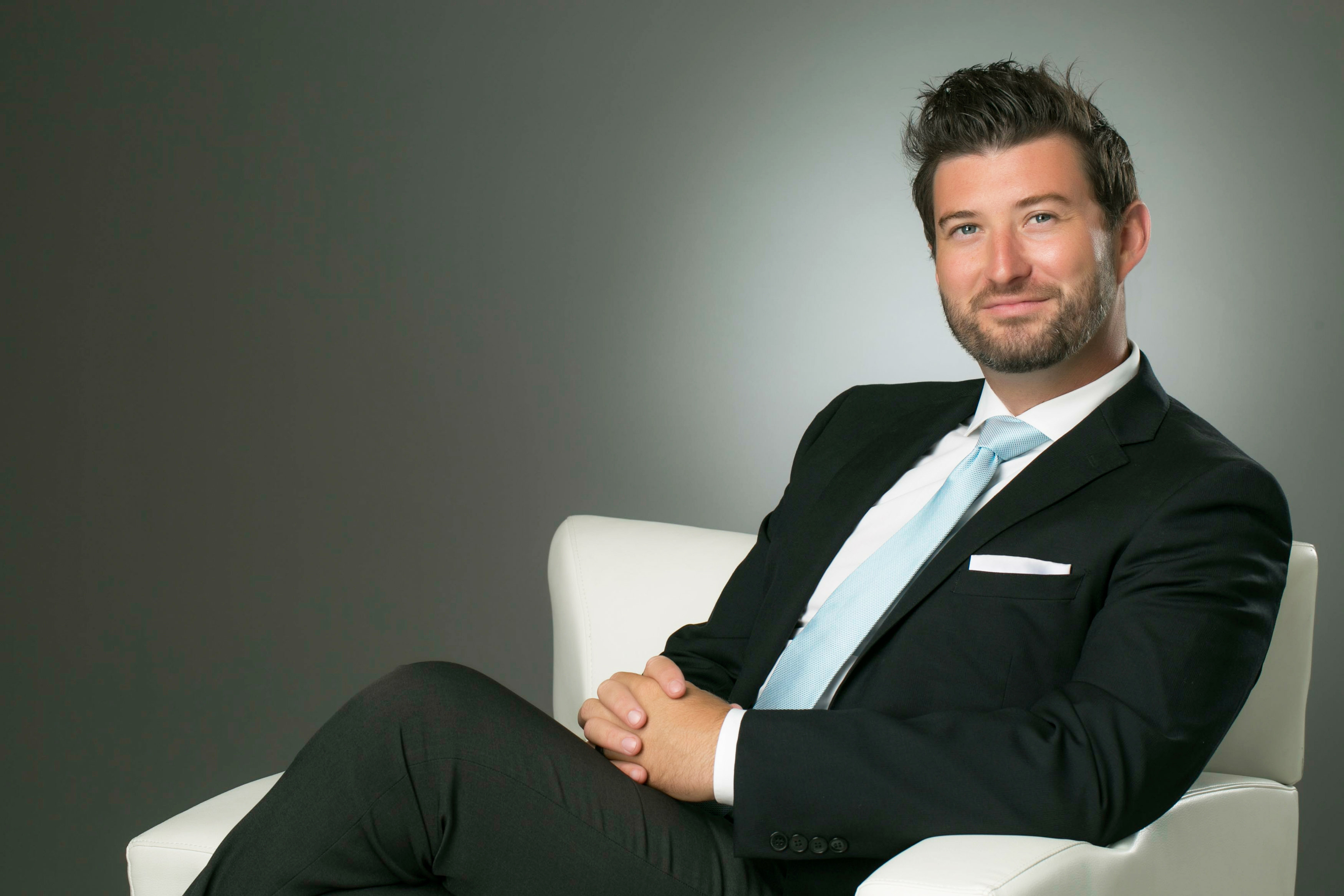 Tobias Kennedy

President
Montage Insurance Solutions

Tobias Kennedy was just promoted to the post of president at Montage Insurance Solutions. He earned the position after working his way up the ladder over his 14 years at Montage. He has personally saved Montage clients thousands to millions of dollars on their premiums, bringing forth great plan designs in large part because he holds the Montage core values of serving clients well with "Dedication, Service, and Integrity." Kennedy attends employee enrollment events and wellness and employee engagement meetings, often bringing the crowd to their knees in joyful laughter due to his fun-loving style as a presenter. He is deeply knowledgeable about the insurance industry, its products and services, technology and beyond.  He is an innovative leader that pushes forward to make sure Montage is a leader in its field and is always willing to help or coach his teammates.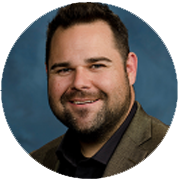 Thomas Means

Health and Life Insurance Specialist

PCH Benefits & Insurance Solutions

Tom Means, founder of PCH Benefits & Insurance Solutions, specializes in offering employee benefits products primarily throughout the greater Los Angeles area, a full scope of coverage and benefits solutions from conventional health insurance to a variety of creative ancillary benefits by representing national and global insurance companies providing a broad array of products at competitive prices. Not only a brilliant businessman,  is an expert in strategic compensation planning and employee benefits structuring. He has been the recipient of numerous business and insurance awards including Insurance Professional of the Year, Certification of Appreciation from the City of Los Angeles, Certificate of Achievement from the State of California, and others. In addition to those coveted and prestigious awards/recognitions, he cares deeply about social services, children, health and wellness, politics and economic empowerment.
Outstanding HealthCare Volunteer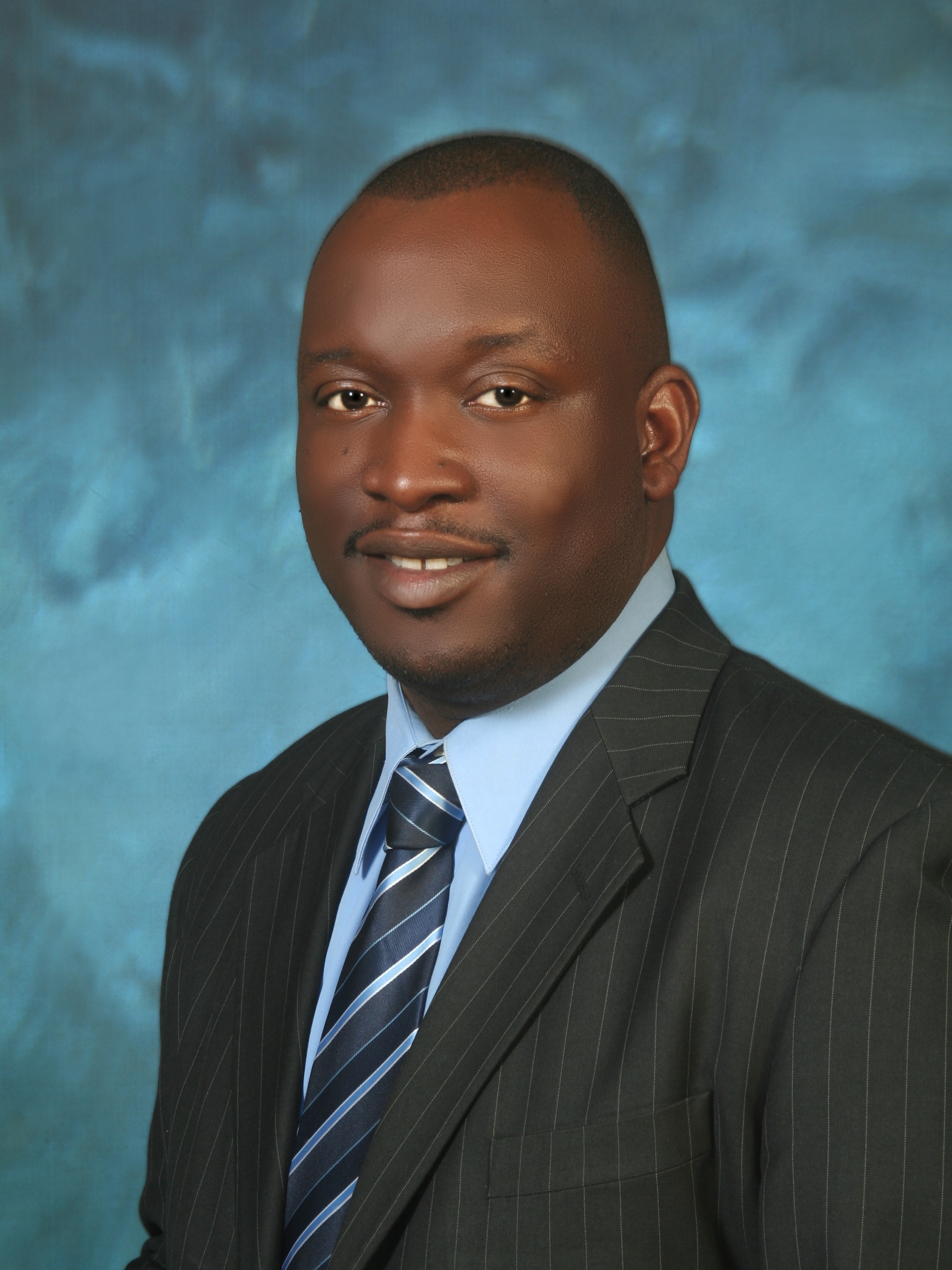 Eric Burroughs

Chairman Health and Wellness Action Group

100 Black Men of Long Beach, Inc.

100 Black Men of Long Beach, Inc. seeks to improve the quality of life within local communities through education, health and wellness, economic opportunities, and the provision of leadership and mentoring. The vision of the 100 Black Men of Long Beach is to be the premier community organization that serves as a catalyst to improve the quality of life for African Americans and provide the tools to become productive and community minded citizens. Eric Burroughs is the Molina Healthcare Inc., MolinaCares Accord Healthcare Foundation "Community Champion" award recipient for 2021 for his efforts as chairman of the Health and Wellness Action Group at 100 Black Men of Long Beach. He has helped over 4000 men, women, veterans and others with health education and resources. He also has distributed over 200,000 units of personal protective equipment during the pandemic.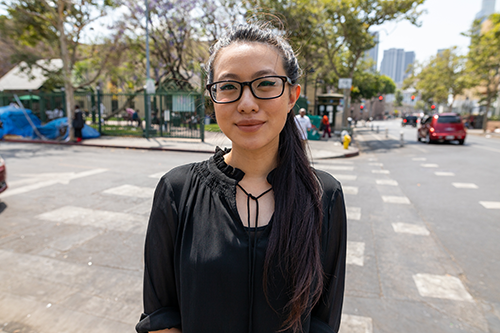 Stephanie Chang

Co-Founder

Health Matters Clinic

Stephanie Chang has worked tirelessly to recruit and train volunteers and to run events for Health Matters Clinic. She volunteered countless hours while doing her medical school rotations to cook, package healthcare kits, and manage health clinics. At the start of the pandemic, she took the initiative to find a place for herself where she could be most useful to help a community that she believed needed the most help. She felt that as a medical student but not yet a doctor, there had to be something she could still do to ease the burden of the pandemic in some way. She did not only provide practical/technical knowledge and time – she is always a friendly face when interacting with the community she served and always makes an effort to make everyone feel comfortable and seen and equal.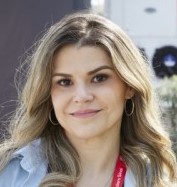 Manoela Maciel

Emergency Department Volunteer

Cedars-Sinai

When the first coronavirus patients began arriving at Cedars-Sinai in early 2020, the hospital's volunteer programs were mostly suspended. The medical center resumed the programs on a limited basis a few months later. That presented volunteer Manoela Maciel with an opportunity. Without missing a beat, Maciel immediately stepped forward and returned to the post she had occupied since 2016 in the Emergency Department.  Maciel took on as many additional shifts as possible. When asked why she was one of the first volunteers to return the Emergency Department, her succinct answer speaks to the courage of so many healthcare heroes and reveals the heart of a volunteer: "I could see that people needed help." For many anxious patients, the presence of a courageous, empathetic and knowledgeable volunteer like Manoela Maciel made their visit a manageable one.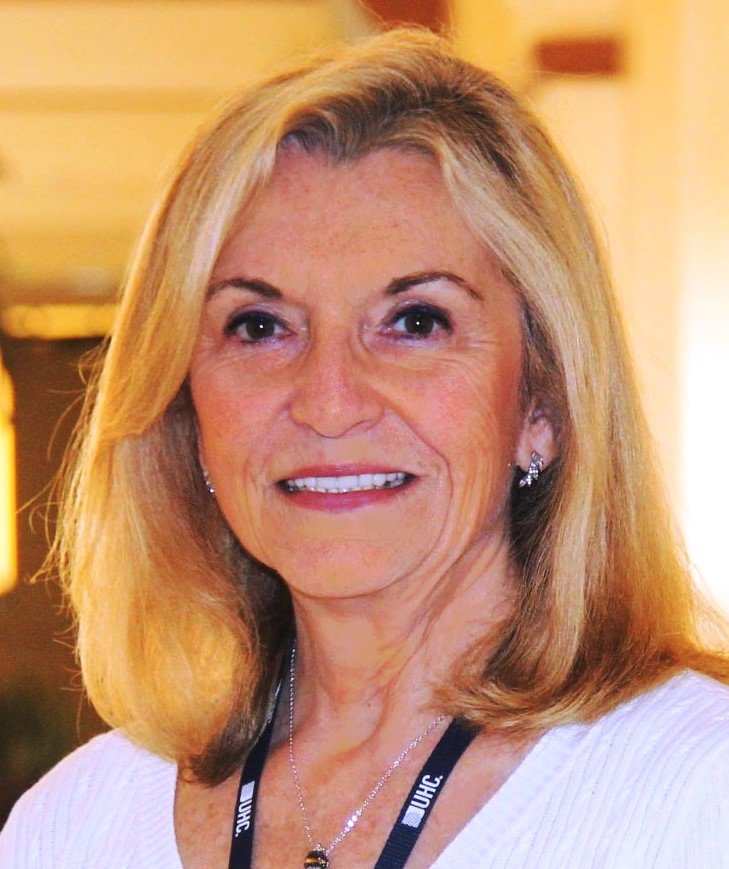 Pamela Jane Nye

CEO
Operation Scrubs

The mission of Operation Scrubs is to have one billion people worldwide say "thank you" to the 27 million nurses around the globe, the unsung frontline heroes who care for us, who are the eyes and ears of the doctor. Pamela Jane Nye, CEO of Operation Scrubs, Inc., is an advocate for educating and honoring nurses. She asks that a billion people leave their 'thank you' on the permanent virtual Nurses Wall of Gratitude. She is leading the charge to get people to just say "thank you" by the end of the Year of the Nurse 2021. Operation Scrubs has rebounded after COVID highjacked the 2020 Year of the Nurse as proclaimed by the World Health Organization. "As a nurse, I know how meaningful this will be to nurses everywhere. There is nothing more powerful than being appreciated," she explained.
Top Hospital or Medical Center of the Year


Cedars-Sinai

Since 1901, Cedars-Sinai has strived to be a blessing to Los Angeles, and during the pandemic it has proven again and again its value to the communities it serves. More than 50 organizations – public and private, within Cedars-Sinai's traditional service areas and beyond, have partnered with the hospital to rush to the aid of vulnerable Angelenos. Houses of worship, community clinics, city and county agencies and other organizations joined forces with Cedars-Sinai teams to support Black, Latino, Korean and Filipino communities.  Cedars-Sinai facilitated the partnership between SoFi Stadium and the Los Angeles Unified School District to administer 37,000+ vaccinations to educators and staff. Also, more than 100 community partners received $25 million in funding from Cedars-Sinai to advance access to care and address social determinants of health during the pandemic. And more COVID-19 patients received their care at Cedars-Sinai than at any other hospital in Los Angeles.

Children's Hospital Los Angeles

Founded in 1901, Children's Hospital Los Angeles (CHLA) celebrated its 120th anniversary in 2021. It is the oldest, largest, and best hospital for children in an eight-county area surrounding Los Angeles, drawing families from all 50 states and more than 90 countries so that children can receive the very best care. The hospital's clinical teams treat patients ranging in age from newborn infants to young adults for everything from well-child visits to organ transplantation. It is home to the largest pediatric residency training program at a freestanding children's hospital of its kind in the western United States. Among the top ten children's hospitals for National Institutes of Health funding, The Saban Research Institute of Children's Hospital Los Angeles leads the field in innovative bench-to-bedside basic, translational and clinical research conducted in pediatrics. CHLA has grown to provide care to manage more than 600,000 patient visits annually.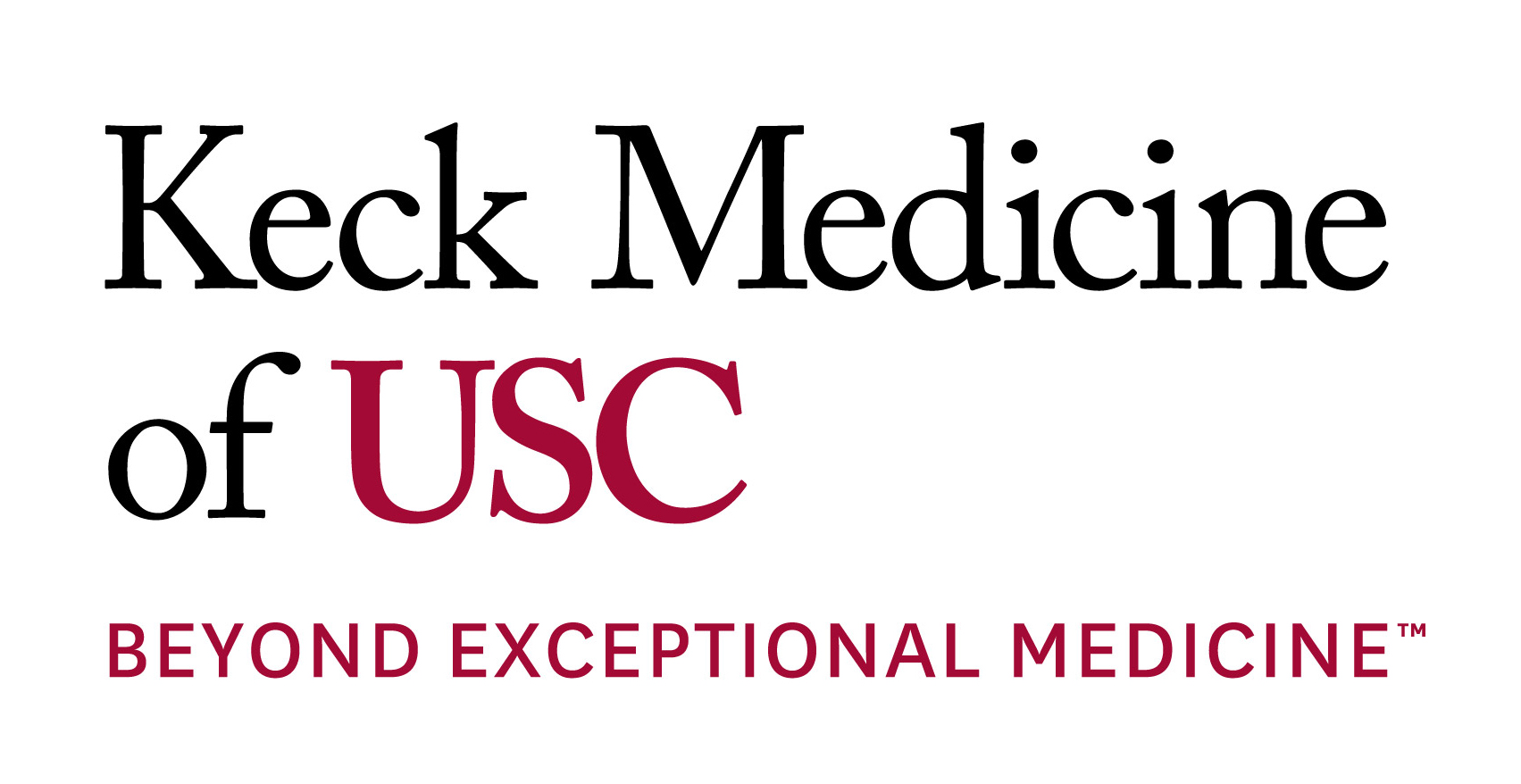 Keck Medical Center of USC

When the pandemic hit, Keck Medical Center's leadership team, physicians and researchers sprang into action on many fronts. The medical center, which consists of Keck Hospital of USC and the USC Norris Cancer Hospital, has already been recognized among the best hospitals in the country. And now, COVID-19 gave those at the medical center a chance to prove why it is nationally ranked. Keck Medical Center was one of the first medical centers in Los Angeles County to mandate face masks for everyone, whether in its clinics or offices. It was also among the first nationwide to implement COVID-19 testing for all people admitted or transferred to its hospitals. Throughout the pandemic, Keck Medical Center was there for its patients, making sure non-COVID patients continued to receive excellent and life-saving care while creating safe space and changing procedures for COVID-19 patients.

UCLA Health

For more than 60 years, UCLA Health hospitals have provided the best in health care and the latest in medical technology to the people of Los Angeles and throughout the world. Its four hospitals on two Southern California campuses include Ronald Reagan UCLA Medical Center, UCLA Santa Monica Medical Center, UCLA Mattel Children's Hospital and the Stewart and Lynda Resnick Neuropsychiatric Hospital at UCLA. The hospitals' comprehensive preparation made them leaders in the COVID-19 response. Their clinical labs were among the first in the country to develop in-house testing for COVID-19, reducing the time to get results from several days to a few hours and increasing the hospitals' testing capacity. As a leading academic health system that regularly treats patients with infectious diseases and other complex illnesses, UCLA Health hospitals were uniquely positioned to support the fight against COVID-19.
Top COVID-19 Research Organization


Cedars-Sinai

Early in 2020, as reports emerged of a new virus in China, Cedars-Sinai experts understood that California's population was at risk. Shortly after the first cases of COVID-19 appeared in Los Angeles, a rapid-response team formed comprised of our top clinician-scientists, epidemiologists, pathologists, immunologists, analytical chemists and biostatisticians. In a matter of days, several hundred medical investigators had set aside their research and turned their attention to COVID-19. The team's subsequent contributions to the global response to the pandemic have been significant. Cedars-Sinai researchers have conducted more than 100 studies of SARS-CoV-2, including 20+ clinical trials of new therapies, and discovered a Southern California strain of the coronavirus and tracked its explosive spread. They published game-changing discoveries in world class medical journals and forged a powerful COVID-19 research consortium across multiple U.S. institutions, igniting numerous studies involving thousands of healthcare workers and patients.

COVID-19 Pandemic Research Center, Keck School of Medicine of USC
When USC made the decision to close its campus and move classes to online, faculty mobilized to generate new COVID-19 research and founded the COVID-19 Pandemic Research Center (CPRC). The CPRC aims to understand and mitigate the impact of COVID-19 on community health locally and globally, with a focus on health inequities related to age, gender, occupation, race, and socioeconomic status. It has initiated or collaborated on more than a dozen far-reaching studies, many of them long-term in scope, including the Los Angeles Pandemic Surveillance Cohort, a collaboration with the Los Angeles County Department of Public Health to study up to 3,000 county residents over time to better understand social inequities exposed by COVID-19, and the Rapid Antigen Study, which examines the feasibility and effectiveness of using rapid antigen testing as a strategy to help prevent transmission of COVID-19.
Exceptional COVID-19 Vaccine Roll Out Initiative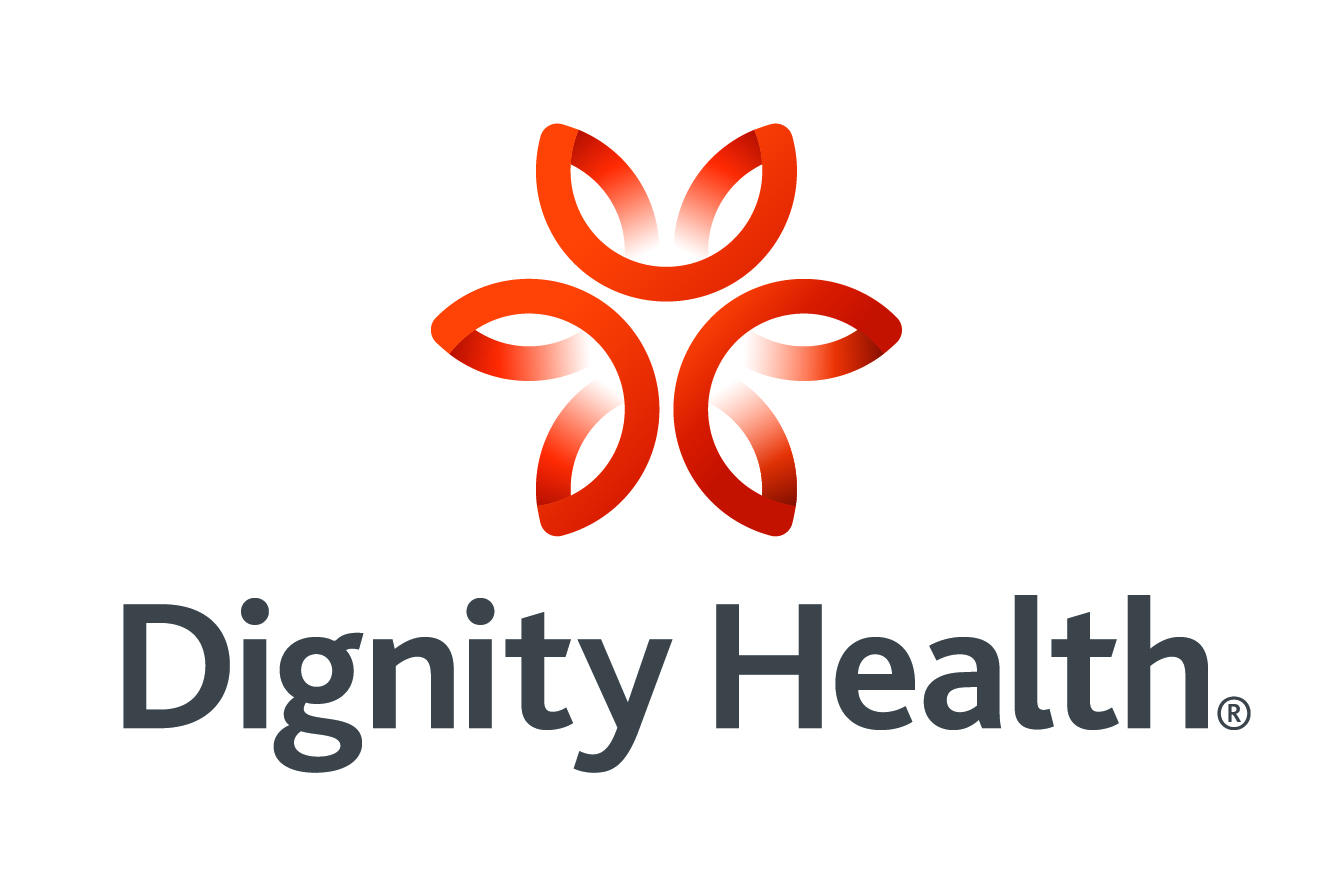 Dignity Health Southern California

In February and March 2021, Dignity Health joined forces with AEG, the LA Galaxy, and the city of Carson to successfully vaccinate 20,248 people from across Los Angeles by hosting a large-scale event at the Dignity Health Sports Park in Carson. This massive undertaking didn't just happen once as a single-dose clinic, but over the course of two weeks, to deliver first and second dose Moderna vaccines to 20,248 people who otherwise may not have had a chance at receiving their doses. For those populations at highest risk, Dignity Health knew it needed to take the vaccination clinics out of its hospitals and into the communities. The most diverse communities in LA have been amongst the hardest hit. As such, Dignity Health worked directly with LA Care and the city of Carson to identify and register as many at-risk seniors in underserved areas as possible.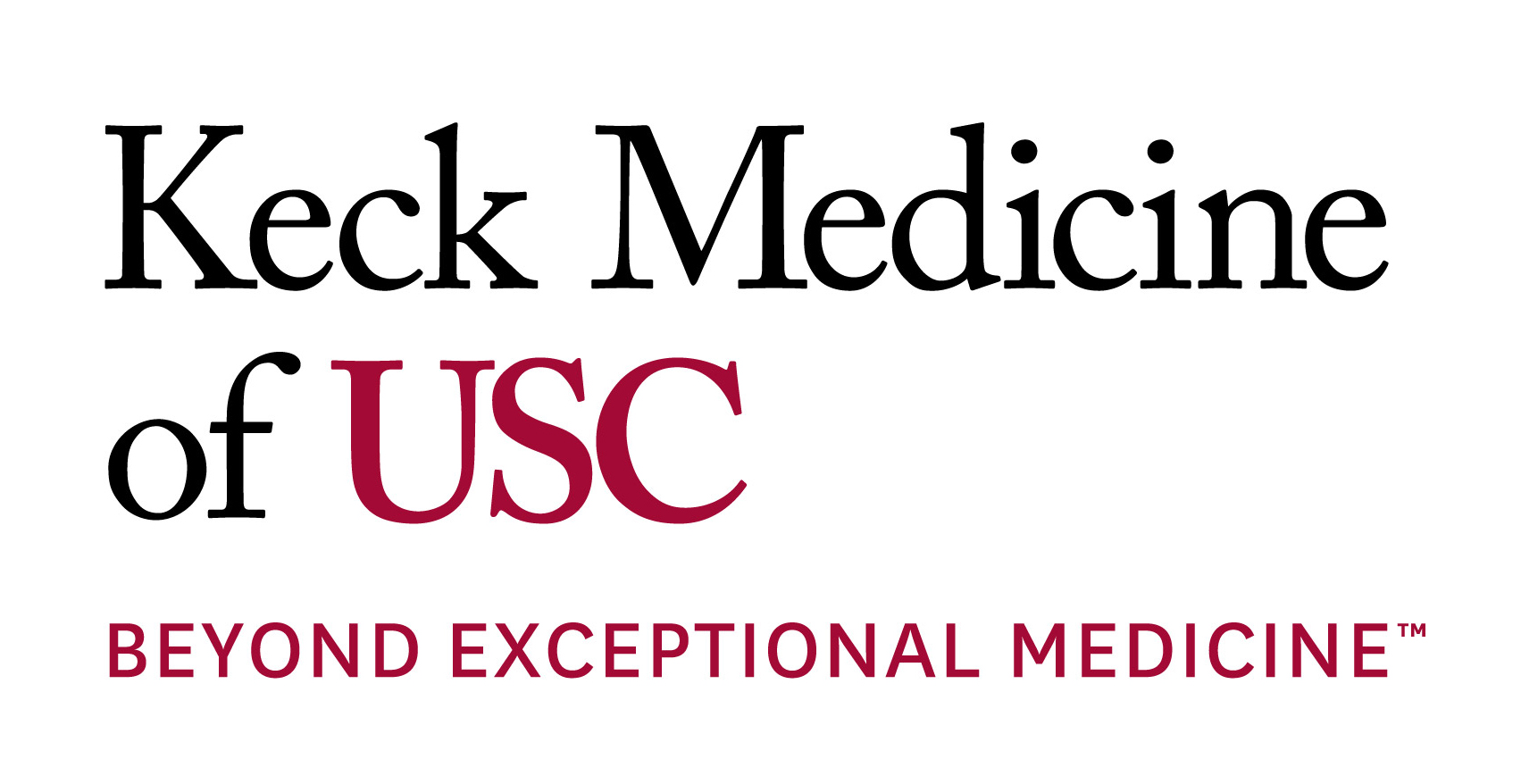 Keck Medicine of USC

As soon as the first COVID-19 vaccines received emergency use approval on December 11, 2020, Keck Medicine of USC hit the ground running to vaccinate staff, the community and patients. The first COVID-19 vaccines were administered on December 17, 2020. Teams from the USC School of Pharmacy, the Keck School of Medicine of USC and Keck Medicine of USC took the lead to provide vaccines for health care workers and next, patients over 65. Keck vaccinated nearly 300 relatives age 65 and older of its environmental services, cafeteria, parking and materials management workers. Health equity was always a top priority. In late February, Keck Medicine offered dedicated vaccine clinic appointments to residents 65 and older in the underserved communities which have been disproportionately affected by the coronavirus. As of the end of June, 2021, Keck Medicine has administered more than 80,700 doses of the vaccine.

L.A. Care Health Plan
In the spring of 2021 – as the supply of COVID-19 vaccines was increasing and becoming available to more segments of the population – L.A. Care Health Plan and Blue Shield of California Promise Health Plan quickly mobilized to launch a series of free COVID-19 vaccine clinics in high-need areas near their jointly-operated Community Resource Centers. The drive-thru and walk-up vaccine clinics, which took place in April, were open to L.A. Care and Blue Shield Promise members – the majority of whom are low-income individuals – and to the general public. Nearly 3,500 individuals were vaccinated through these vaccine clinics. The resource centers – which are located in hard-hit communities such as East Los Angeles, Pacoima, Lynwood and the Antelope Valley, where many of the health plan's members live – collaborated with local churches, community colleges and other community-based organizations to repurpose their large venues to assist in administering the one-dose Johnson & Johnson vaccines.

UCLA Health

UCLA Health was one of the first Los Angeles-based health organization to administer the vaccine when it was approved at the end of 2020 and actively vaccinated health care workers through January. At the end of January, UCLA Health began to administer the vaccine to the 65+ patient population. Constant and consistent email messages were delivered to its patient population, providing detailed instructions on who was qualified for the vaccine, at what time, and what the process was for receiving the vaccine. Invitations were sent to patients through the UCLA Health patient portal as inventory became available. By March, UCLA Health had administered more than 100,000 vaccinations in Los Angeles. Additionally, UCLA Health frequently had its experts answer new FAQs so it could empower patients with the most current information. Its COVID-19 resource center was, and still is, a great source for vaccine updates and more.
Community Clinic of the Year


Airport Marina Counseling Service

During the COVID-19 pandemic, concerns about mental health and substance use have grown, including concerns about suicidal ideation. While many mental health clinics were unable to continue offering low-cost mental health services, especially at the outset of the COVID-19 outbreak, Airport Marina Counseling Service (AMCS) transitioned swiftly to a telehealth model that kept clients connected with their therapists at a time when they needed them most. There is no doubt that AMCS's swift actions helped save lives. Beyond that, the clinic continued to offer services on a sliding scale, enabling everyone, no matter what their economic status, to access care. AMCS was also a leader among traditionally disenfranchised groups. Through its LGBTQ Affirmative Therapy Center, one of the few such centers in Los Angeles, AMCS was able to focus specifically on the mental health of the lesbian, gay, bisexual, transgender, queer, questioning, intersex, and asexual population.

Kedren Community Health Center

When faced with the COVID-19 pandemic and the vaccine misinformation epidemic of and hesitancy, no entity was as perfectly situated to serve the community as Kedren Health. Over the years, Kedren Health has built a reservoir of trust with the South Los Angeles community, providing primary care and behavioral health services. When vaccines were still scarce, Dr. Jerry Abraham (director of Kedren's vaccine program) was the squeaky wheel until county health officials directed a supply of vaccines to the community Kedren serves. Dr. Abraham was even covered by TMZ, calling his efforts an "awesome COVID vaccine model to service minority communities." When vaccines became plentiful, Kedren did the hard work of bringing vaccines directly to the community instead of waiting for the community to come to it. Thousands of South LA Residents are safer from COVID because of the groundbreaking work of Kedren Clinic.
Educational or Institutional Program of the Year

Children's Hospital Los Angeles

Children's Hospital Los Angeles (CHLA) has developed a training program to better serve the mental health needs of the community. During the pandemic, the number of patients presenting mental health issues at their pediatrician appointments dramatically increased so CHLA came up with a proactive solution: implement a training program and "warmline" to help its Care Network pediatricians better serve patients and families coping with mental health challenges. This program features providing network pediatricians with a screening questionnaire to help detect signs of depression and anxiety, and the tools to enable network pediatricians to triage and treat anxiety, depression and ADHD. Further, to provide patients and families what they need when they need it, CHLA established a "warmline" to assist pediatrician members of the CHLA Care Network with answers and advice regarding how best to support behavioral health needs of their pediatric patients before they reach crisis level.

David Geffen School of Medicine at UCLA

As the youngest Top-10 medical school in the nation, the David Geffen School of Medicine at UCLA (DGSOM) is a groundbreaking community of problem solvers, caregivers, innovators and life-long learners with a noble mission: to heal humankind by delivering leading-edge research, education, patient care and community engagement. DGSOM leaders believe that a strong organizational culture is critical to the institution's ability to achieve its mission and vital to its well-being and cohesion as a community. In recent years, the DGSOM adopted an initiative called the Cultural North Star that helps build and maintain an inclusive, mission-driven culture by mapping decisions, actions and interactions to a shared framework that includes the pillars: Do what's right; Make things better; Be kind. As part of UCLA Health, which regularly treats patients with infectious diseases and other complex illnesses, the DGSOM is uniquely positioned to support the fight against COVID-19.
Outstanding Community Outreach


Kaiser Permanente Southern California

From the first moments of the pandemic, Kaiser Permanente Southern California lived up to its longstanding commitment to serving communities. The organization began by providing the community with accurate and updated COVID-19 information from its medical experts via multiple communication platforms.  Then, as vaccines were made available, it built on that outreach effort by administering vaccinations directly to hard-to-reach communities, and by establishing a mass vaccination site at Cal Poly Pomona that administered over 300,000 vaccines.  It quickly leveraged its long-standing community relationships to provide life-saving information using trusted messengers, along with sharing expertise, critical resources, and grants via its broad community network. Information, connections, financial support to community groups, and vaccinations form the foundation of Kaiser Permanente Southern California's robust community outreach effort in response to COVID-19.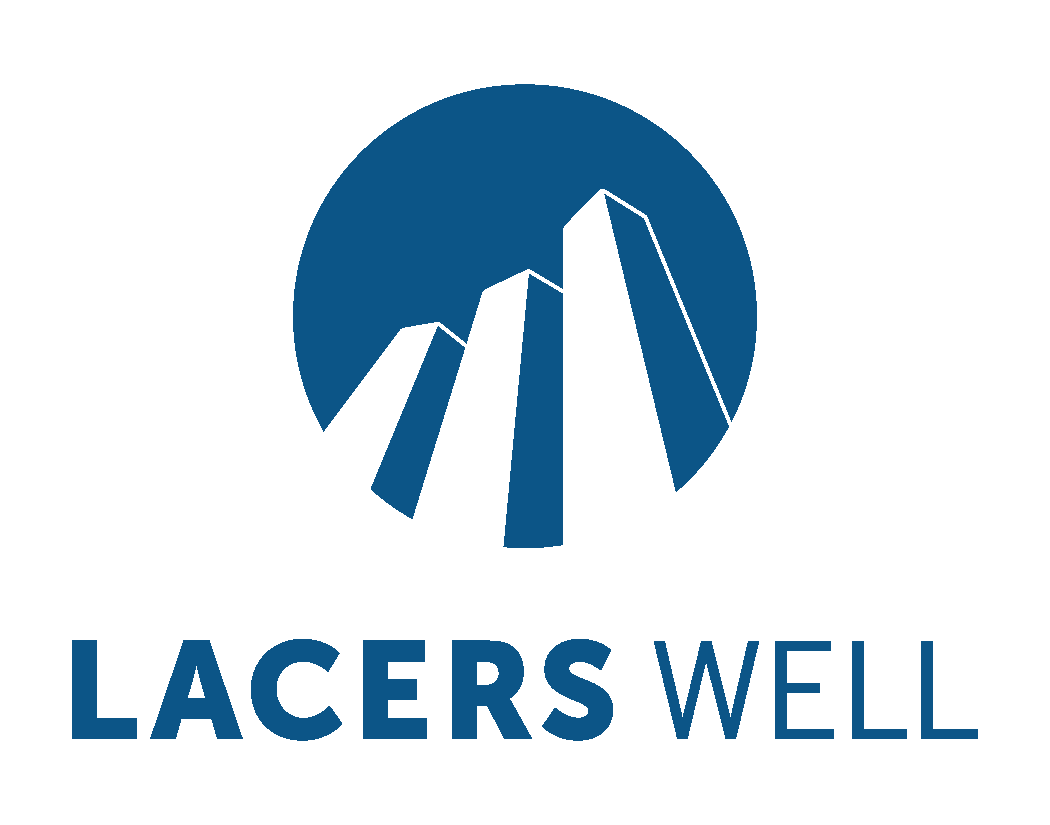 Los Angeles City Employees' Retirement System

Generally, wellness programs are administered by employers to improve attendance and productivity.  The Los Angeles City Employees' Retirement System  (LACERS) is unique, as it is one of a few known retirement system that has instituted a wellness program with the intention of helping its retired members achieve the best possible retirement. LACERS has approximately 20,000 retired members and administers its own health plans through Kaiser Permanente, Anthem Blue Cross, SCAN, United Healthcare, Delta Dental, and Anthem Blue View.  In partnership with and through sponsorship from these organizations, a robust program has been developed that integrates social media, newsletters, emails, educational seminars by leading experts, multi-session workshops, and activities.  Also, LACERS has assembled a group of volunteer retired members, their wellness champions, who lead various events for other LACERS retirees and guests (walks, book clubs, museum and garden visits, etc.).
COVID-19 Pandemic Research Center, Keck School of Medicine of USC

In the "Stay Connected Los Angeles" educational campaign, Lourdes Baezconde-Garbanati, PhD, MPH, a professor at the Department of Population and Public Health Sciences, Keck School of Medicine of USC, and her colleagues helped 333 residents from high-risk populations get a COVD-19 vaccination. The group has also secured vaccination appointments for 1,950 educators who live or work in East Los Angeles. In addition to tackling the logistical barriers, Baezconde-Garbanati and the Stay Connected LA team worked with 11 artists in the Eastern area of Los Angeles to develop culturally grounded public health messages that resonate within the Latino culture. Artist Paul Botello's winning art led an outdoor media campaign that launched in July. The messages will be displayed outside as murals, bus bench signage, staircase artwork, and online as social media posts, digital murals and GIFs.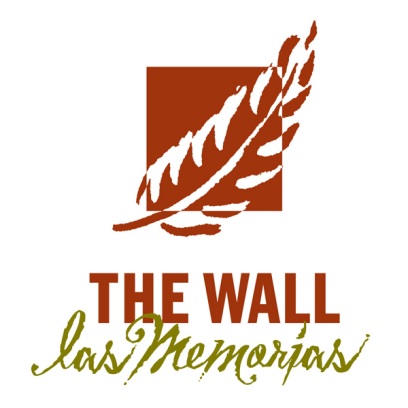 The Wall Las Memorias (TWLM)

The Wall Las Memorias (TWLM) is a community health and wellness organization dedicated to serving Latino, LGBT, and other underserved populations through advocacy, education and building the next generation of leadership. Having started as a movement to build the first publicly funded AIDS monument in the nation in 1993, TWLM currently provides health prevention and awareness programs in the fields of HIV, Hepatitis C, substance misuse, and mental health. At its core, TWLM aims at addressing health and social disparities on a local, state-wide, and national level, bridging grassroots outreach with long-lasting and effective health prevention campaigns. For more than 27 years, TWLM has garnered admiration for its tremendous work in serving marginalized communities of color and high-risk populations throughout Los Angele County.
Best Homecare Program
24 Hour Home Care

Providing reputable in-home care for over 12 years, 24 Hour Home Care serves one of the most vulnerable populations: seniors and people with developmental disabilities. The impact COVID-19 presented to this population gave 24 Hour Home Care a chance to step up and innovate by taking a stance to become a part of the solution. In March of 2020, 24 Hour Home Care became one of the only non-medical home care companies to support those with COVID-19. The company developed a safety-first approach called S.A.F.E.R. at home and has provided 211 COVID+ patients with over 69,460 hours of COVID-19 care. And it was done safely and securely, with less than 1% reported COVID-19 diagnosis by caregivers and clients from a possible workforce exposure. In total, 24 Hour Home Care has provided just under five million hours of safe care to seniors and individuals with developmental disabilities during the pandemic.
Team Select Home Care

With five offices in California and growing, Team Select Home Care has been a driving force in the home health space, promoting quality patient outcomes, best practices, new methods of reducing re-hospitalizations and compassionate care. Over the past year, Team Select Home Care has been proactively advocating for the Family CNA Program to be available in all 50 states. This life-changing program would allow parents of medically fragile children the opportunity to become certified caregivers at no cost to them or the state. This program would improve access to care, increase the quality of care these families receive, decrease daily costs, and allow hospital nursing staff to be available for other opportunities of care. With this program, existing nurses in the workforce would be able to operate at the peak of their discipline, resulting in increased capacity to care for a larger number of medically fragile children.
Outstanding Collaboration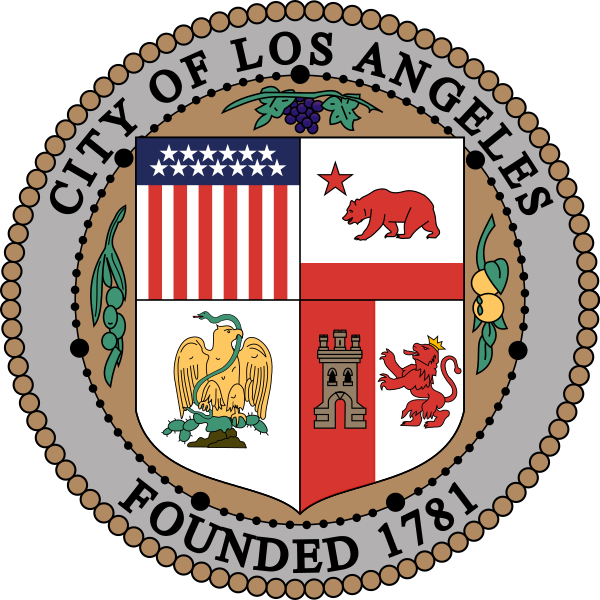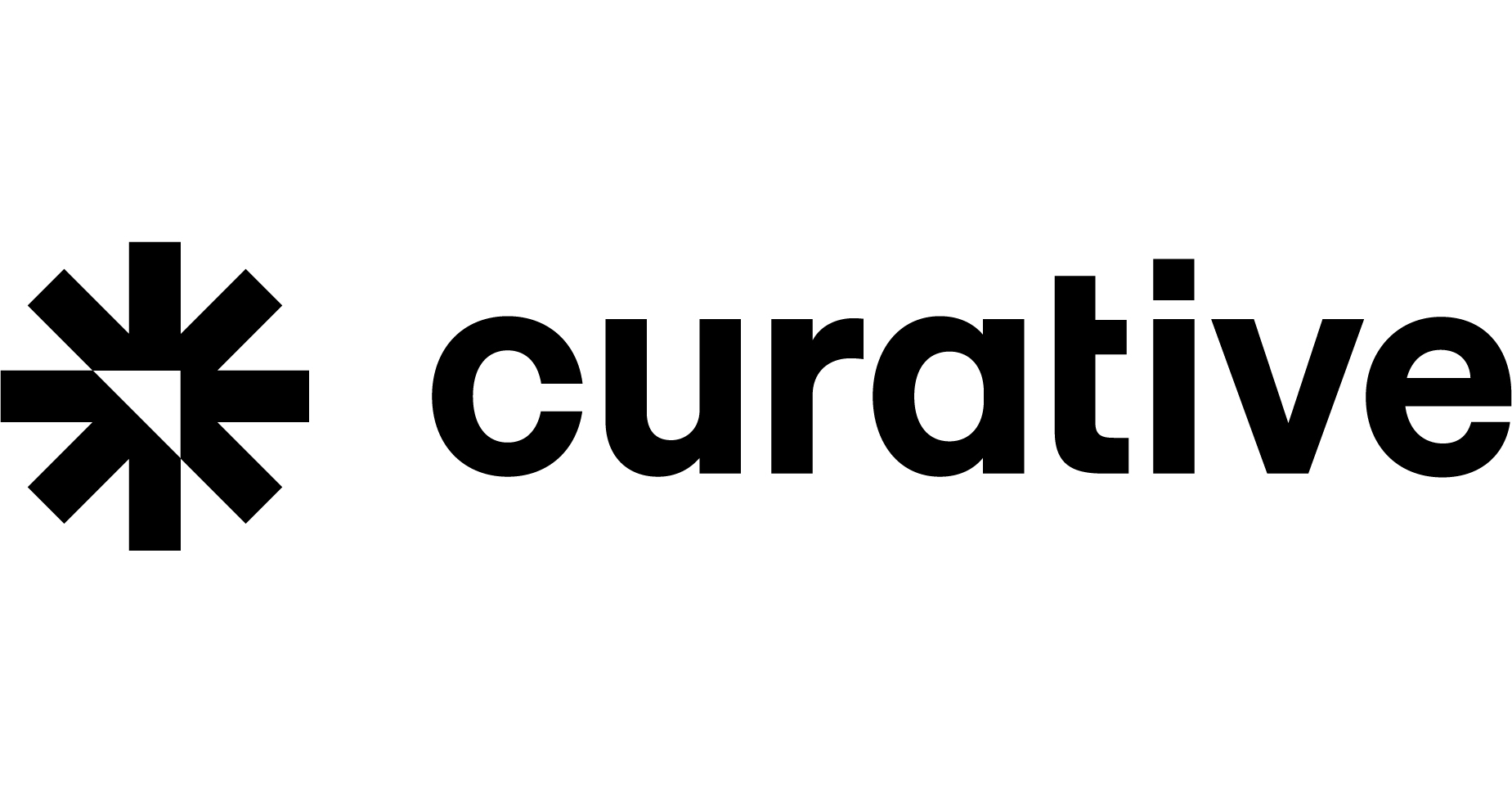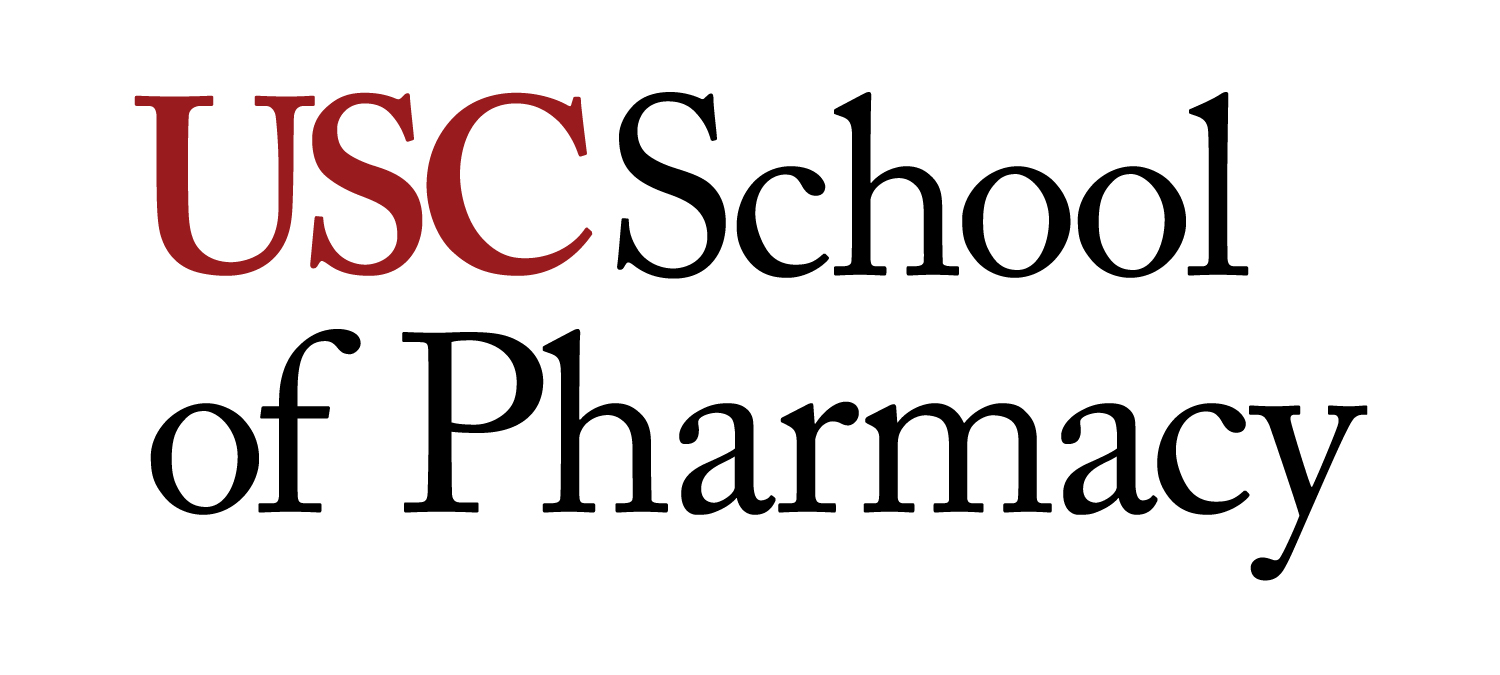 The City of Los Angeles COVID-19 Communities Lifting Communities Vaccination Program  
/
Carbon Health
/
 Community Organized Relief Effort (CORE)
/
 Curative / USC School of Pharmacy
This one-of-a-kind public-private collaboration was created to facilitate the mass distribution of COVID-19 vaccines to Angelenos between December 2020 and May 2021. The dedication and focused commitment of the collaborative partners played a vital role in the city's turnaround from an epicenter of the pandemic to having one of the nation's lowest case rates.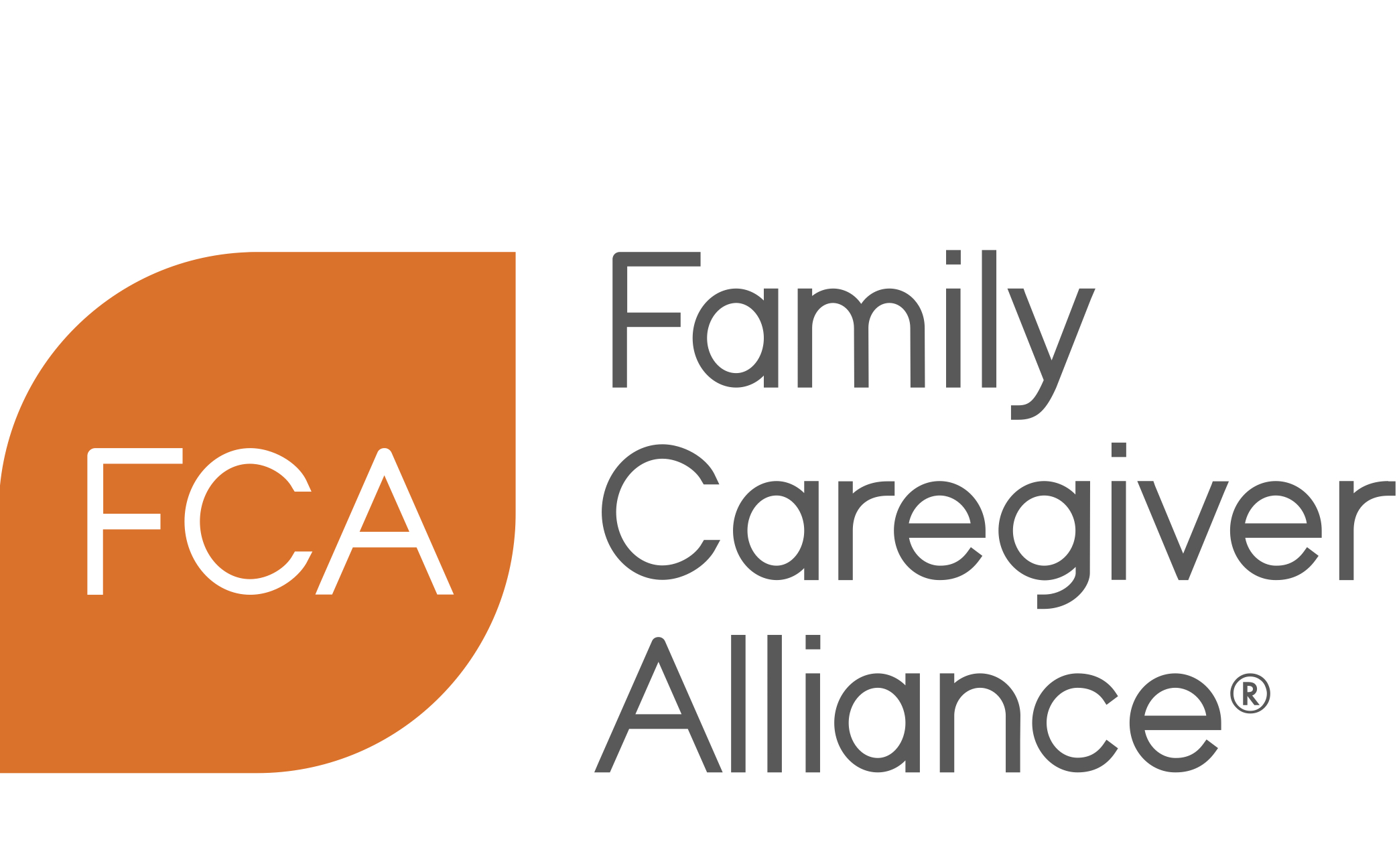 The Rosalinde and Arthur Gilbert Foundation
/
Family Caregiver Alliance

The Rosalinde and Arthur Gilbert Foundation (in partnership with Family Caregiver Alliance) created and funds an annual Innovations in Alzheimer's Caregiving Awards program. In the recent past, The Rosalinde and Arthur Gilbert Foundation undertook a review of issues facing caregivers of adults with Alzheimer's disease. In June 2007, the Foundation published an expert panel discussion report, Strengthening Caregiving for Alzheimer's Disease, which outlined promising practices, research recommendations, and key principles for caregiver support. It is against this backdrop that the Rosalinde Gilbert Innovations in Alzheimer's Disease Caregiving Legacy Awards program was initiated. The program promotes innovation in the field of Alzheimer's disease caregiving.

Stand Up To Cancer / Exact Sciences

In December 2020, Stand Up To Cancer unveiled a collaborative initiative with cancer screening and diagnostic test provider Exact Sciences, aimed at improving colorectal cancer screening, early detection and prevention. As part of this, a colorectal cancer "Dream Team" of researchers will identify communities near anchor institutions that serve minority and medically underserved communities, pinpoint the unique local needs of those areas, and turn participating communities into "Stand Up To Cancer Zones" with high rates of colorectal cancer screening. The team will implement at-home stool-based colorectal cancer screening programs at community health centers, ensure patients with abnormal test results receive a follow-up colonoscopy, and build a collection of samples for future research to ensure that low income and racial/ethnic minority populations are represented.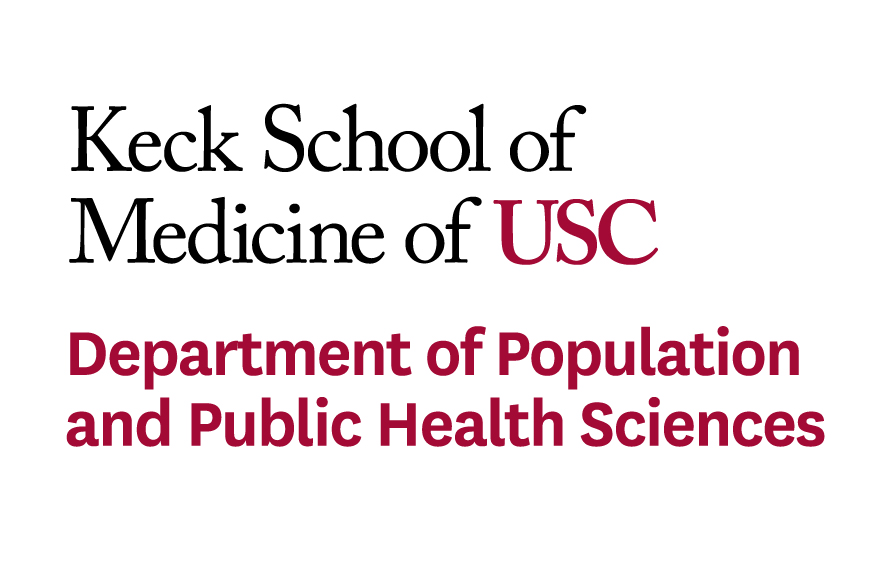 COVID-19 Pandemic Research Center, Keck School of Medicine of USC
/
Los Angeles County Department of Public Health
/
USC Sol Price School of Public Policy
/
USC Schaeffer Center for Health Policy & Economics
USC and the Los Angeles County Department of Public Health are launching a study that will follow up to 3,000 county residents over time to better understand social inequities exposed by COVID-19 as well as other impacts of the pandemic. The goal of the study is to closely track the continued impact of COVID-19 infections on communities and families, even as vaccination programs roll out. The study will allow the investigators to distinguish between those participants who are positive due to prior infection and those who are positive due to vaccination.
Best New Product or Service


Scanwell Health

Stephen Chen is putting lab testing into the hands of people. He's the founder and CEO of Scanwell Health, a digital health company that's turned the smartphone into a clinical lab. Scanwell's approach pairs proven diagnostics with patented computer vision technology, so there's no need to send samples back to a lab. Patients receive results in minutes. Testing takes place in the comfort and safety of people's homes. And perhaps most importantly, Scanwell tests are clinical-grade, with similar accuracy to in-person tests. In response to the COVID-19 pandemic, Chen and his team have partnered with leading medical technology company Becton Dickinson on a COVID-19 antigen test; a type of test that will play a significant role in reopening the economy, schools, and travel. Scanwell is making it possible for lab tests to be performed in the home, both inexpensively and at scale.
USC Verdugo Hills Hospital Community Resource Center for Aging
To assist local older adults and their caregivers navigate the transitions of aging, particularly during the pandemic,  USC Verdugo Hills Hospital (USC-VHH) launched the Community Resource Center for Aging (CRCA). Access to the CRCA is free to anyone in the community. The CRCA, which is funded by a generous grant from the Navigage Foundation, aims to improve the quality of life for older adults by connecting them with a broad network of support services from the hospital, as well as nonprofit and public health organizations. People can also receive guidance navigating both daily needs, like food and medicine delivery, mental health support or transportation, to major life decisions like long-term care, assisted living or even hospice care. Since launching, the CRCA has helped more than 150 older adults and their caregivers with more than 300 requests.
Return to Health Care Awards Recap Supplement
For reprint and licensing requests for this article, CLICK HERE.