Zest Gives Credit Scores a Reboot
Monday, August 2, 2021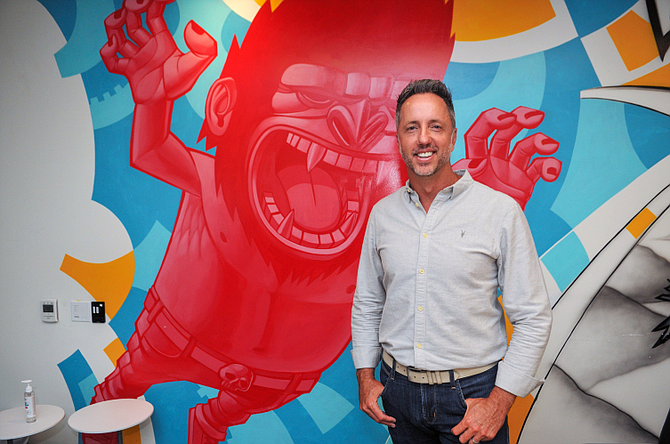 Burbank-based ZestFinance Inc. is back on track. 
 
The fintech is no longer lending to subprime borrowers. It exited that business more than two years ago after a messy scheme came to light involving payday lending where cash-strapped consumers were getting charged double-digit interest rates on loans.

The company is instead focused on developing credit underwriting standards and software to improve credit scoring methods for financial institutions that want to take the bias out of lending, a practice called debiasing.
 
"The idea that one size fits all is over," Mike de Vere, ZestFinance chief executive, said. "It's really a new age where you have tailored models that are customized for a bank."

ZestFinance, doing business as Zest AI, offers software that has the potential to reduce lending disparities with regard to race, religion, sex and marital status by processing enormous amounts of personal information. The software has the added benefit of boosting approval rates on installment loan applications with fewer charge-offs.
 
Lenders have endorsed the company's moves.  

This summer, Zest AI received $18 million in strategic investments from Jacksonville, Fla.-based VyStar Credit Union; Nebraska-based First National Bank of Omaha; and returning Bay Area venture capital investor Northgate Capital, an arm of London-based Capital Partnership.

The latest funding round gives Zest AI a total of $33 million in venture capital investment since it began its makeover in 2018.  

The catalyst for the company's comeback came from de Vere, who arrived at Zest AI in May 2018 as a chief operating officer but quietly succeeded Douglas Merrill in December 2019.

Troubled past
Merrill, who previously worked as Google's chief information officer, co-founded Zest AI in 2009 with ex-Sears executive Shawn Budde.
 
Merrill wanted to apply lessons learned from working on Google's algorithms to the credit underwriting business. The company claimed it could use artificial intelligence to spot trends in a borrower's record that traditional lending models missed.
 
But he left the company in December 2019 after getting it caught up in payday lending, charging high interest rates through one of its partners, BlueChip Financial, a corporation founded by the Turtle Mountain Band of Chippewa Indians in North Dakota.

Around the same time, the company began doing business as Zest AI to reflect its new direction, though it's still registered as ZestFinance.

"Douglas leaving the company was really the inflection point in the organization," de Vere said.

In September, ZestFinance settled all litigation involving its ties to BlueChip Financial.

"With no admission of fault, we settled with the plaintiffs and cut all ties to the client involved (BlueChip Financial), as well as to the payday loans industry. That chapter of our story is closed," the company said in a statement.

Just as the pandemic began in March 2020, Zest AI laid off 15% of its workforce.
The fintech has shifted its focus from a business-to-consumer enterprise with a lending component for subprime borrowers to a business-to-business model in which it offers credit scoring software to lenders. 

Closing the gap
Zest AI is working with many banks and credit unions on its new debiasing software.

"If I was going to ask your mom to describe you, she could easily describe you with 24 data points. Now if I asked someone to describe you with 1,000 data points, that would clearly present a better picture of who you are, and that's kind of a proxy for who you are as a lender," de Vere said. "That's only possible with machine learning."

Jenny Vipperman, chief lending officer of VyStar Credit Union, which rolled out the credit underwriting software from Zest AI earlier this year, said her credit union is impressed with the results.

For credit card applications, VyStar is seeing 23% more protected groups of minorities getting approved for credit who were denied before.
 
"And at the same time, we're also improving for nonprotected classes, generally your white men who don't have disabilities, by 19%," Vipperman said. "So, credit approvals are being improved across the board, but even more so for protected classes, which demonstrates the fairness of closing the gap."

Vipperman also said overdraft protection for checking accounts is approved for 35% more women and minorities and those with disabilities who will have access to funds when they need it. For auto loans, those rates increase to 33% for protected classes, she said.

The timing might be right for Zest AI.
 
The federal government's Consumer Financial Protection Bureau is drafting guidelines to serve as guideposts for lenders on how they should calculate credit scores designed to replace today's FICO scores. Many observers have argued FICO scores discriminate against minorities in credit applications.
 
The FICO model is used by most banks, credit unions and lenders, and is based on consumer credit files developed by the major credit bureaus: Dublin-based Experian, Atlanta-based Equifax Inc. and Chicago-based TransUnion.

When banks look more broadly at a person's financials, as well as their spending habits and preferences, as Zest AI does, they can make a better decision about who is likely to repay, de Vere said.

Credit unions such as Vystar and others locally are paying attention.
 
In April, nearly two dozen credit unions around the country banded together to form their own venture capital fund, called Curql Collective, which wants to invest heavily in fintechs like Zest AI.

The Des Moines-based venture unveiled its $150 million fund in April. Local members include Torrance-based Unify Financial Credit Union and Santa Ana-based SchoolsFirst Federal Credit Union.

"We would definitely support an investment from Curql in Zest," Gordon Howe, president and chief executive officer of Unify Financial, said. "Zest is why we participated in Curql, not just with an investment (of $3 million), but to have access to these companies that don't get on the radar."
For reprint and licensing requests for this article, CLICK HERE.