Hudson Pacific to Build New Studio in Sun Valley
Monday, August 2, 2021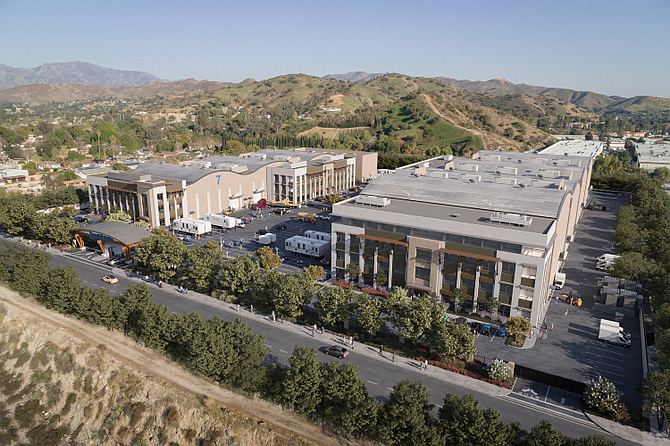 Brentwood-based Hudson Pacific Properties Inc. and New York-based Blackstone Group Inc. have announced plans for Sunset Glenoaks Studios, a new studio in Sun Valley.

The project is fully entitled and will cost $170 million to $190 million to develop. It is expected to be completed in the third quarter of 2023.

Sunset Glenoaks Studios will join the firm's Hollywood portfolio of Sunset Gower Studios, Sunset Bronson Studios and Sunset Las Palmas Studios.

The 240,000-square-foot Sunset Glenoaks Studios will sit on more than 10 acres at 11070 W. Peoria St.

"We couldn't be more excited to bring the first large-scale studio development in the last 20 years to Los Angeles," Blackstone Real Estate Senior Managing Director Jacob Werner said in a statement. "This investment reflects both our high conviction in content creation, a space that is benefiting from strong, secular tailwinds, and our long-term commitment to the Los Angeles market."

The project will have seven soundstages, ranging from 15,000 square feet to 21,000 square feet; 120,000 square feet of support space; a mill; 450 parking spaces; and truck loading. The studio will also provide the option to shoot on a virtual stage.

"Sunset Glenoaks is a perfect example of our long-term strategy with Blackstone to buy and transform existing facilities and to build new, state-of-the-art studios within Los Angeles and other high-priority production markets we've identified for expansion," Victor Coleman, Hudson Pacific chairman and chief executive, said in a statement.
 "We are leveraging our development and studio operations expertise to further expand Sunset Studios' facilities here in Los Angeles, where demand from leading content creators for top-notch, fully integrated soundstages and support space continues to significantly outpace supply."
For reprint and licensing requests for this article, CLICK HERE.