J2 Global to Spin Off Cloud Fax Business
Monday, April 26, 2021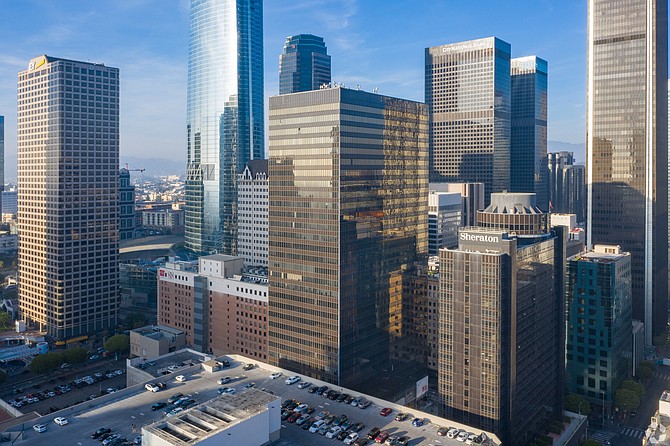 Downtown-based internet services company J2 Global Inc. announced April 19 that it will separate into two publicly traded companies.

Under terms of the split, which is expected to take place in the third quarter of 2021, most of the company will remain under the J2 Global name while a significant portion of J2's cloud services division will be spun out into a separate entity called Consensus.
 
J2 said the latter company would primarily include its cloud fax business, which includes the eFax document transmission service. J2 President and Chief Financial Officer Scott Turicchi will serve as Consensus chief executive while J2 Chief Executive Vivek Shah will remain in his current role, the company announced.

"Fundamentally, we believe this separation unlocks a great deal of value for both companies, enabling them to better pursue independent growth strategies," Shah said in a call with investors.
 
Founded in 1995, J2 has amassed an arsenal of internet brands, from video game website IGN to online deal finder RetailMeNot, which the company acquired last year for $420 million.
 
J2 has both a digital and a cloud services division, with the latter including the cloud fax brands which will make up the core of Consensus.

In its most recent 10K filing with the Securities and Exchange Commission, J2 noted that its cloud fax services constituted more than 20% of the company's revenue.
 
The company said its dependence on this segment of its business as a revenue generator could become a liability as more governments and businesses adopt digital signature technology, which would minimize the need for cloud-based fax systems.
Turicchi said Consensus would focus on expanding cloud fax services in the health care industry where these tools are already widely used.
 
"The ability to securely share health information across hundreds of thousands of care settings is essential to ensuring quality care delivery," Turicchi said. "The primary method to transmit these documents is by fax."

Turicchi said opportunities exist for the company to grow its business within the health care industry through an interoperability platform that allows providers to communicate with one another while complying with requirements under the Health Insurance Portability and Accountability Act.

"Consensus was designed to meet the needs of providers to send and receive information within their workflows with a comprehensive and efficient toolset that's easy to use," he said.

In the near term, Consensus will focus on building out tools to better meet the needs of health care providers and manage sensitive information about patients, Turicchi said.

The new company is expected to have revenue between $333 million and $342 million in 2021, with most of that coming as recurring payments from current cloud fax customers.
 
Revenue for J2, without the business elements constituting Consensus, is expected to be between $1.30 billion and $1.33 billion in 2021.

Shah said the split would allow J2 to focus more on building out its business as a holding company for internet brands while Consensus forges a separate path as a software-as-a-service company with enterprise clients.
 
J2 will remain focused on building through an aggressive mergers and acquisitions strategy following the company's split, Shah said. Since 2013, J2 has invested more than $2.5 billion in acquisitions, including the 2017 purchases of digital news website Mashable and video game retailer Humble Bundle.

Shah himself joined the company through its 2012 acquisition of digital media company Ziff Davis, where he served as chief executive.

Shah told investors that the vast majority of J2's recent acquisitions had been in support of business elements separate from the cloud fax services now being spun out into Consensus.
 
The division will "more than ensure that (J2) has the capital required to continue its programmatic approach to acquisitions and value creation," Shah said.

As part of the separation, at least 80.1% of outstanding Consensus shares will be distributed to J2 shareholders on a pro rata basis, the company said.
For reprint and licensing requests for this article, CLICK HERE.