Fifth Wall SPAC Seeks $250 Million
Monday, April 26, 2021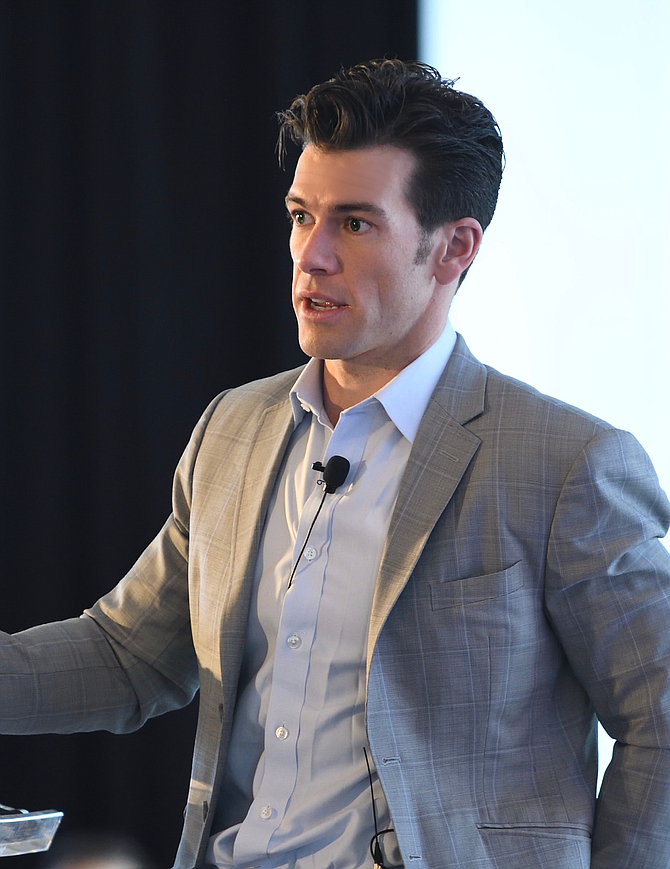 Venice-based Fifth Wall Ventures Management is launching its third special purpose acquisition vehicle, or SPAC, and the venture capital firm has recruited athletic star power to help identify overseas combinations, according to a securities filing made with the federal government.

Alana Beard, a former WNBA all-star with the Los Angeles Sparks, has joined as a board member of the SPAC, as well as Fifth Wall's two other SPACs announced earlier this year. Beard also is a senior associate with Silicon Valley-based venture capital firm SVB Capital.

Fifth Wall said it plans to raise $250 million for the SPAC, called Fifth Wall Acquisition III, and issue 25 million shares on Nasdaq at $10 a share. It will trade under the ticker symbol FWAC.

Deutsche Bank, Goldman Sachs & Co., and Bank of America Corp. are underwriting the deal.

Fifth Wall co-founder Brendan Wallace will lead the newly formed company as chief executive and chairman while the firm's chief operating officer, Andriy Mykhaylovskyy, will be chief financial officer.
 
Also joining the SPAC board is Adeyemi Ajao, formerly the co-founder and CEO of Tuenti, known as "the Spanish Facebook." He also was a founding investor of Cabify in July 2011, the largest ridesharing company in Latin America, which is currently valued at more than $1 billion, according to the filing.

Fifth Wall aims to span the void between mammoth-sized, legacy real estate companies and technology startups. With its latest SPAC, the VC firm is targeting proptech firms — companies that intersect technology and real estate — located outside of the United States.
 
Fifth Wall is one of the largest property technology venture investors in the United States. Founded in 2016, the company has built a name for itself through early investments in breakout startups, several of which are now unicorns — privately held startups with valuations exceeding $1 billion.

Other Fifth Wall investments include Tempe, Ariz.-based online real estate company Opendoor Technologies Inc., which went public through a SPAC deal in December and now has a market capitalization of nearly $18 billion.  

Fifth Wall also has backed View the Space Inc. a New York-based commercial real estate platform to lease and invest; States Title Inc., a San Francisco-based firm that provides real estate settlement services; and Industrious, a New York-based coworking company.
 
In February, Fifth Wall Acquisition Corp. I, Fifth Wall's first SPAC, closed its $345 million initial public offering. Its second SPAC, called Fifth Wall Acquisition II, was filed in March with federal securities regulators to raise up to $150 million in an initial public offering.
 
SPACs accounted for the majority of the IPO market last year, raising more than $83.3 billion, according to trade publication SPACInsider.
For reprint and licensing requests for this article, CLICK HERE.