B. Riley SPAC Reduces Deal Size by 40%
Friday, April 23, 2021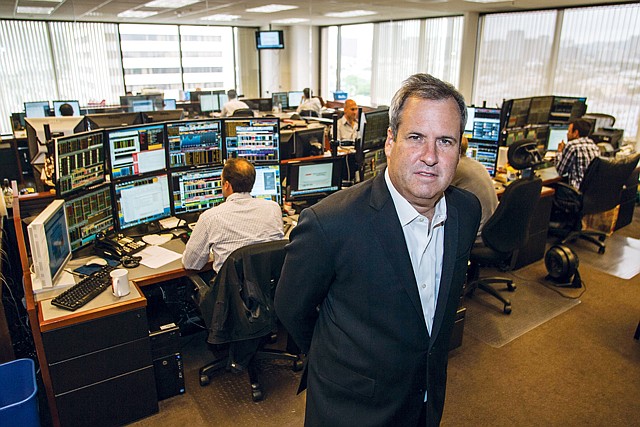 The fourth blank check company formed by Santa Monica-based financial services firm B. Riley Financial has reduced the proposed deal size for its upcoming IPO by 40%, according to a regulatory filing.
The New York-based blank check company, called B. Riley Principal 250 Merger, now plans to raise $150 million by offering 15 million units at $10. It had previously filed to offer 25 million units at the same price.
The company is co-led by Daniel Shribman, B. Riley Financial's chief investment officer and president of B. Riley Principal Investments, and Bryant Riley, chairman and co-chief executive officer of B. Riley Financial.
While the SPAC hasn't identified a particular target industry or geography, B. Riley Principal 250 Merger intends to focus on established businesses that have an enterprise value of $800 million to $2 billion.
B. Riley Principal 250 Merger was founded in 2020 and plans to list on the Nasdaq under the symbol BRIVU.
B. Riley has been involved in three other blank check formations.
The first began trading in April 2019 and raised $125 million. In February 2020, B. Riley Principal Merger completed its acquisition of Alta Equipment Co., a Livonia, Mich.-based company that sells new and used material handling and construction equipment in the Midwest.
In May 2020, B. Riley raised $175 million for B. Riley Principal Merger II, and the blank check company — also known as a special purpose acquisition company, or SPAC 
—
completed its merger with Edison, N.J.-based Eos Energy Enterprises in November 2020.
In February, the third SPAC, B. Riley Principal 150 Merger, raised $172.5 million by offering 15 million units at $10. It trades under the symbol of BRPM.
A SPAC is a publicly traded company created for the purpose of buying or merging with another company or companies.
SPACs are essentially a corporate shell through which investor money is raised via a public offering. Shares in the companies tend to trade around their IPO prices, at least until there's some movement to purchase a company and take it public. A SPAC has between18 months and two years to complete an acquisition.
SPACs accounted for the majority of the U.S. initial public offerings market last year, with 248 SPACs raising more than $83.3 billion, according to trade publication SPACInsider. This year, SPACs are off to an explosive start, with data as of mid-April showing a little more than $100 billion raised in 308 IPOs.
For reprint and licensing requests for this article, CLICK HERE.