Universal Hydrogen Raises $21 Million for Airplane Fuel Cells
Thursday, April 22, 2021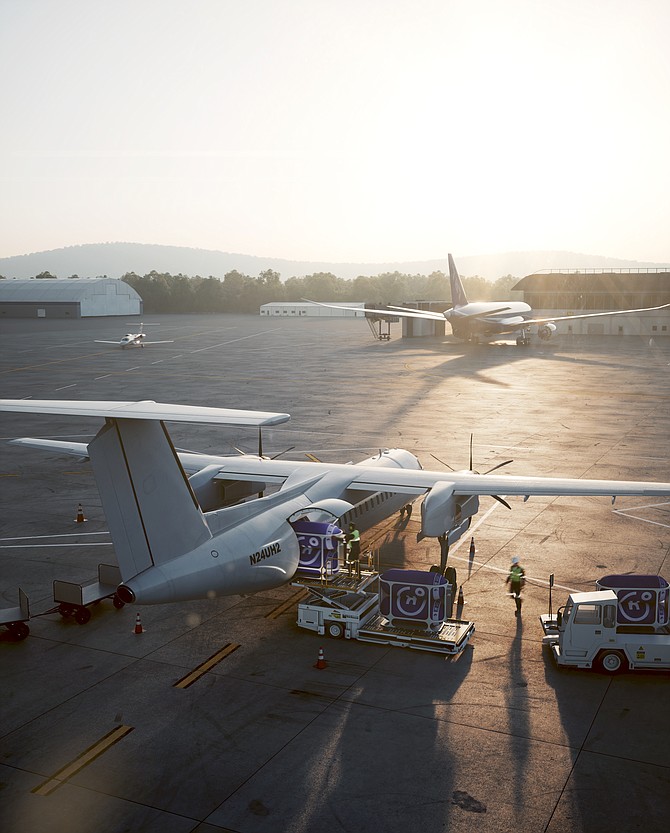 Venice-based startup Universal Hydrogen Co. has ambitious plans to use hydrogen fuel cells to dramatically reduce carbon emissions in the commercial airline industry, and the company announced April 22 that it had raised $20.5 million to move those plans forward.
"Hydrogen is today the only viable fuel for getting to true zero emissions in commercial aviation," company co-founder and Chief Executive Paul Eremenko said in a statement.
Universal Hydrogen launched last year and aims to develop transportable modular capsules containing hydrogen fuel capable of powering airplanes that would otherwise burn hydrocarbon fuels.
The company is also developing technology to enable smaller regional aircraft to be retrofitted with hydrogen fuel cell powertrains, so that its hydrogen capsules can be used without the need for new aircraft designs to accommodate them.
Universal Hydrogen's Series A funding round was led by Playground Global, with participation from a range of investors that includes the venture capital arms of aircraft manufacturer Airbus and airline JetBlue Airways Corp.
The company said it would use the funding to ramp up development of a hydrogen logistics network, which would connect hydrogen production facilities with airports, allowing fuel cells to be seamlessly delivered and reused. The funding will also support development of conversion kits necessary to retrofit existing aircraft.
Eremenko, who previously served as chief technology officer at Airbus, said that equipping smaller existing aircraft with the capability to use hydrogen fuel could encourage major aircraft manufacturers to incorporate this technology in future designs.
"Hydrogen is today the only viable fuel for getting to true zero emissions in commercial aviation, and our goal is to de-risk the decision for Airbus, Boeing Co., and (Commercial Aircraft Corp. of China) to make their next new airplane in the 2030s a hydrogen-powered one," Eremenko said.
For reprint and licensing requests for this article, CLICK HERE.