Seed Health Closes $40 Million in Financing
Wednesday, April 21, 2021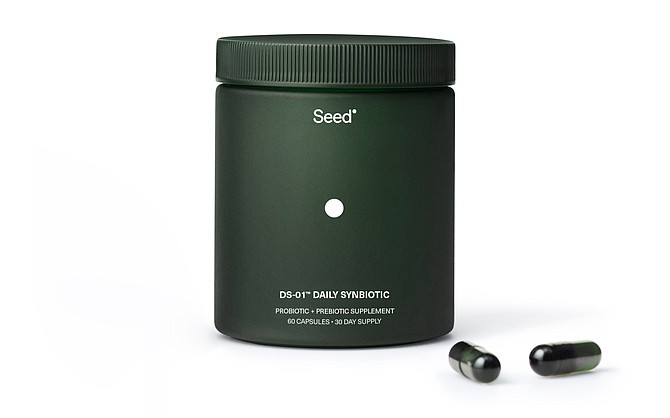 Venice-based microbial sciences company Seed Health Inc. announced April 21 that it has closed a $40 million financing round and plans to use the money to launch new microbe products, speed up global distribution and expand clinical research.

According to Seed Health's announcement, investors in the $40 million Series A financing round include London-based consumer-oriented venture capital fund Craftory, San Francisco biotech investor Artis Ventures and life sciences investor Gisev Group of Lugano, Switzerland.

Two firms that have previously invested in Seed Health — San Francisco venture capital firm Founders Fund and Austin, Texas-based 8VC — made additional investments as part of this Series A round.

The probiotic company will used the money to launch new microbe product categories, expand the company's digital health platform, develop new microbial stabilization technologies and expand international distribution channels.

"Advances in research reveal the vast potential of microbes to transform how we live and care for ourselves, our children and our environment," Ara Katz, Seed Health co-founder and co-chief executive, said in the announcement. "We are inspired to steward this next generation of probiotics and microbiome-based innovations that will disrupt and forever change the global categories of health, hygiene, diet and self-care."

Seed Health's flagship product, a broad-spectrum probiotic known as DS-01, has received authorization from the U.S. Food and Drug Administration to enter a clinical trial at Harvard Medical School. Another biotherapeutic to treat urinary tract infections is set to enter clinical trials in the U.S. and in Europe later this year.

"We are converging advances in sequencing technologies, metabolomics, and functional strain characterization to gain insight into microbial communities and develop interventions that are effective across a heterogeneous population or personalized," Raja Dhir, Seed Health's other co-founder and co-chief executive, said in the announcement. 
"These proceeds accelerate our multi-platform, multi-technology approach to efficiently take breakthrough research from discovery to market across ecosystems of the body at various life stages, developmental windows, and health conditions," he added.

Beyond applications for the human body, Seed Health is also developing microbial agents to address ecological and environmental challenges. Among these is a probiotic for honeybees and a microbial application for coral regeneration.
For reprint and licensing requests for this article, CLICK HERE.