SpaceX Launches 10th Mission of 2021
Thursday, April 8, 2021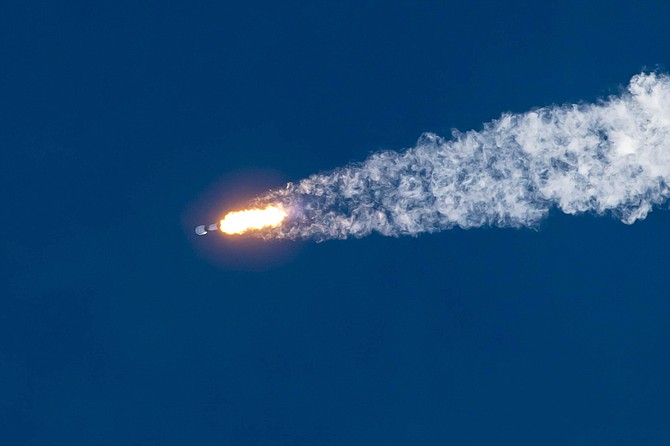 Space Exploration Technologies Corp. launched another 60 Starlink satellites on April 7, completing its 10th mission of 2021.
The latest launch took off from Florida's Cape Canaveral Space Force Station just after noon local time. Following liftoff, SpaceX landed the rocket's first-stage booster on a drone ship stationed in the Atlantic Ocean.
SpaceX has now completed 10 missions in less than four months, maintaining the blistering pace it achieved in 2020, when the company averaged a mission every two weeks.
It has deployed nearly 500 of its Starlink satellites since the start of 2021. They will bolster a global broadband network built around constellations of satellites launched by the company over the last two years.
Eventually, SpaceX plans to deploy well over 10,000 of the small satellites, which have been launched in batches of 60 at a time.
The network is now in beta testing in parts of North America and the United Kingdom. It is expected to provide high-speed internet access in areas poorly served by fiber networks.
Chief Executive Elon Musk has suggested the Starlink program could eventually be spun out into a separate, publicly traded company as SpaceX continues to focus on its launch business and the development of its new Starship rocket system.
The company will have some obstacles to overcome in order to make the program profitable. President and Chief Operating Officer Gwynne Shotwell reportedly announced earlier this month that SpaceX is still working on bringing down the cost of the terminals used by Starlink customers to access the satellite service.
Those terminals currently bear a sticker price of $499, with a manufacturing cost of roughly $1,500, Shotwell said.
For reprint and licensing requests for this article, CLICK HERE.