OSI Systems Announces $10 Million in New Contracts
Thursday, April 8, 2021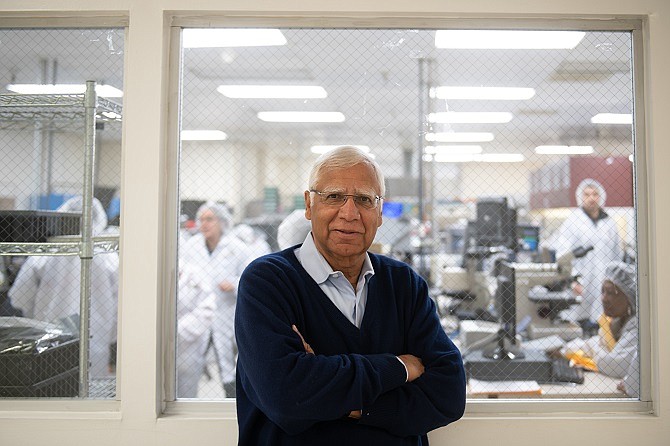 Security and health care systems manufacturer OSI Systems Inc. announced a pair of new contracts this week worth a combined $10 million.
The first, a $4 million order for patient monitoring systems, was announced April 5. The second, announced April 8, is a $6 million contract covering the operation and maintenance of security systems at "critical infrastructure facilities."
The Hawthorne-based company did not disclose its clients in either deal.
In a statement, OSI Chief Executive Deepak Chopra said that the company's most recent order came from a "longstanding customer" operating "security missions." The order includes continued operation of security and detection systems manufactured by the Rapiscan and American Science & Engineering brands, which OSI purchased in 1993 and 2016 respectively.
Through divisions focusing on security, health care and optoelectronics, OSI manufactures a range of products for clients in the homeland security, aerospace and healthcare industries.
The company has already announced nine new contracts in 2021, with a combined value of $70 million. Among these is a $16 million order for maintenance of airport security checkpoints that the company announced March 30.
Chopra said in January that OSI's security business had taken a hit as a result of the Covid-19 pandemic, leading to a decline in year-over-year quarterly revenue in the company's most recent earnings report.
Still, the company's healthcare division has seen solid growth amid the pandemic, with a 31% increase in year-over-year quarterly revenue for the three months ending December 31.
"Our health care backlog is solid," Chopra said in January. "We will continue to focus on enhancing our core products and developing new products." 
For reprint and licensing requests for this article, CLICK HERE.