Los Feliz Multifamily Development Secures $35 Million in Financing
Monday, April 5, 2021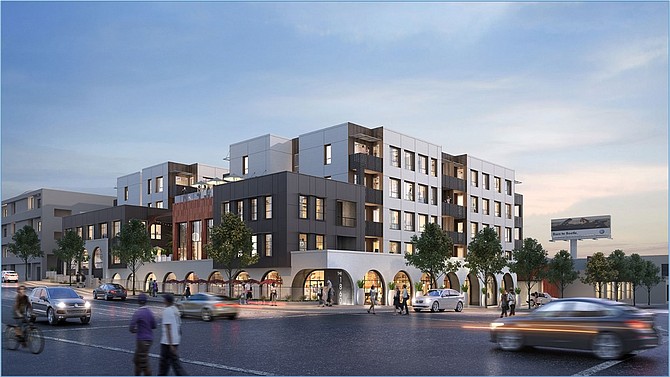 Commercial mortgage banking firm Gantry Inc. has lined up $35 million in financing for a multifamily development in Los Feliz.

The five-story property, dubbed 1860 Apartments, will hold 87 units above 6,000 square feet of ground-level retail at the former site of a gas station on the corner of Franklin and Western avenues.

Construction is scheduled to be completed by the end of 2022.

The seven-year loan, which consists of interest-only payments during the construction loan period followed by a 30-year amortization, was secured from a life insurance company by George Mitsanas, Peter Hillakas and Andrew Curtis.

"This is an exceptionally well-located project with a rock-solid development team," Mitsanas said in a statement. "We have arranged billions of dollars in construction to permanent loans over the years, but we are especially proud to have put this one together during the height of the Covid-19 pandemic. Hopefully, no facial masks will be required during the 2022 grand opening ceremony."

Earlier this year, Gantry was involved in the $364 million refinancing of a portfolio consisting of self-storage and industrial properties developed and owned by Calabasas-based Ezralow Co. L.A. properties in the portfolio are in Culver City and West L.A.

The commercial mortgages came from four separate life insurance companies.

Despite the pandemic, several other large refinancing and loan deals have been recorded in L.A. lately. Earlier this year, six apartment buildings received $56.5 million in loans. The properties, with a total of 210 units, were in Beverly Hills, West Hollywood and North Hollywood, and were owned by an unnamed local developer.
For reprint and licensing requests for this article, CLICK HERE.