ServiceTitan Secures $500 Million
Friday, April 2, 2021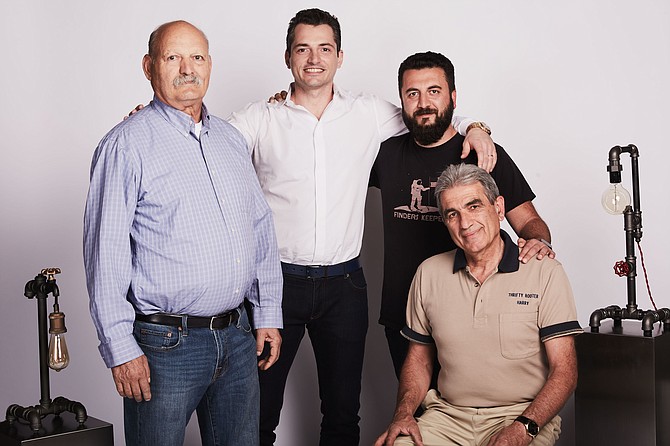 Glendale-based ServiceTitan Inc. is quickly becoming one of the most valuable startups in the Los Angeles area.

The software developer announced March 26 that it had hauled in a whopping $500 million in a funding round led by Tiger Global Management and Sequoia Capital Global Equities that values the company at $8.3 billion.

ServiceTitan also announced it now employs 1,600 people and collects more than $250 million in annual recurring revenue.

Founded in 2012, the company operates a digital platform for the home and commercial services industries. Its software is used by plumbers, HVAC technicians and other contractors to manage jobs, process payments and market services.

"Today, as both homeownership rates and time spent at home reach record highs, these essential service providers are facing rising demand from an increasingly tech-savvy homeowner," Chief Executive Ara Mahdessian said in a statement.
 
Mahdessian founded ServiceTitan with Vahe Kuzoyan as a tool for the trade businesses operated by their respective fathers. At the time, few other software companies were focused on this large blue-collar vertical, and ServiceTitan has used that to its advantage.

The company is "powering a massive industry that has been underserved by technology for years," said Chase Coleman, founder and partner at Tiger Global Management.

According to ServiceTitan, more than 7,500 businesses use its software products, facilitating more than $20 billion in sales annually. The company said it experienced a 50% rate of growth in the last year alone while working with contractors to enable contactless services for homeowners amid the Covid-19 pandemic.

"We depend on the men and women of the trades to maintain our life support systems: running water, heat, air conditioning and power," Mahdessian said.

"By providing contractors with the tools they need to deliver a great customer experience and grow their businesses with ease, ServiceTitan is enabling the hardworking men and women of the trades to reach the level of success they deserve," he added.

H.I.G. Growth Partners and a host of existing investors also participated in ServiceTitan's latest funding round. The company said it would use the new capital to further develop its product offerings and hire new customer support, sales and engineering staff. 
For reprint and licensing requests for this article, CLICK HERE.