Summer Jobs Data Paints Grim Picture for LA County
Monday, September 28, 2020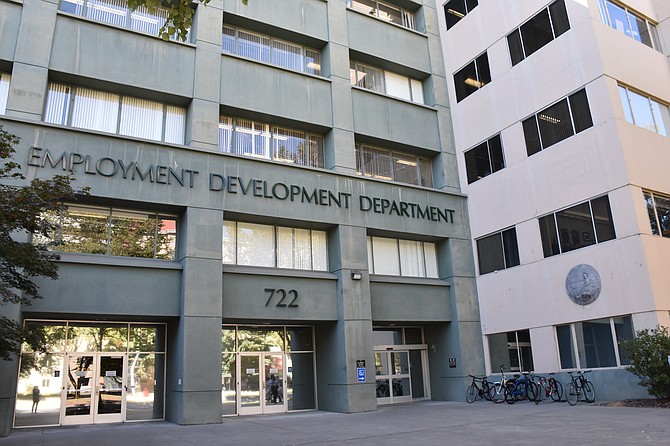 Los Angeles County's jobs recovery slowed over the summer, with the region lagging the state and nation in both unemployment rates and the proportion of jobs regained since the pandemic began.

The state's Employment Development Department reported that the county gained 11,500 jobs in August. While that's a turnaround from the net loss of 3,600 jobs in July, it means the county only gained about 8,000 jobs during those two summer months.

L.A. County has seen a net loss of more than 530,000 jobs since hitting a peak of 4.63 million jobs in February. 

Even adjusting for seasonal factors — chiefly the summer break at schools — the picture remains of a slowing jobs recovery. In July, the county gained 34,000 jobs, according to the EDD's seasonally adjusted figures, down from 155,000 in June. And in August, the gain shrank to a mere 7,200 jobs using seasonally adjusted figures. 

While the unemployment rate fell to 16.1% in August from a revised 17.9% in July, it's still nearly 5 percentage points higher than the statewide average of 11.4% and nearly double the 8.4% nationwide rate for the month.

In short, L.A. County's economy — which was hit harder than most other areas during the spring lockdown of the economy — is having a tougher time bouncing back than the rest of the nation.

"Industries that are key and unique to our area — such as the motion picture industry, international tourism and live entertainment/sports — were very hard hit and continue to suffer" with limited reopenings, Bill Allen, chief executive of the Los Angeles County Economic Development Corp., said during an economic briefing on Sept. 21.

The motion picture industry, for example, lost a net 60,000 jobs between February and July as production companies were forced to postpone activity due to Covid-19 restrictions. 

The industry inched up by 1,200 jobs between July and August to 92,300. Only last week was an agreement reached between entertainment labor guilds and production companies on reopening standards.

The relatively anemic jobs recovery has pushed back estimates of when the county's economy might return to prepandemic employment levels.

Taner Osman, research economist with Beacon Economics in Westchester, now says it will take until at least May to regain all the jobs lost in the pandemic shutdown. That's three months later than his original estimate of February.

But even that time frame is optimistic. Osman said he is assuming that the average monthly jobs gain of 58,000 between May and August will continue throughout the recovery period. 

If it turns out that the month of June, with its roughly 150,000 job gain was an anomaly and monthly job gains return to recent historical levels of about 7,000 per month, it could take up to five years to recover all the jobs lost.

Looking ahead, there are both positive signs and negative pressures on the local economy. 

On the plus side, Covid-19 cases have continued to decline in L.A. County since their July peak. If the drop continues, the county could move into the state's next reopening tier by mid-October. 

That would mean indoor dining with limited capacity at restaurants, as well as limited capacity at movie theaters and other venues. This could prompt some rehiring of workers — provided customers actually return once the reopenings take place.
On the negative side, the loan program for small businesses has expired, and the $300 per week increase in unemployment benefits that President Donald Trump authorized for six weeks through an executive order will end in California in October.

As of Sept. 23, no negotiations were scheduled in Congress on another stimulus bill, so no additional loans to businesses or unemployment insurance payouts to unemployed workers will be coming for at least several weeks and may not arrive until after the Nov. 3 election.

"With no new stimulus bill coming, businesses are likely to run through their loan dollars, and we may see additional layoffs in coming weeks," LAEDC's Allen said.

On the individual side, the additional unemployment insurance payouts helped prop up consumer spending, according to Shannon Sedgwick, director of LAEDC's Institute for Applied Economics.

"Without any kind of supplemental payment, many unemployed individuals, who max out at $450 per week (in state unemployment insurance), will have to cut back on their spending and make hard choices to make ends meet," Sedgwick said. "Businesses, which are already on thin ice because of the measures taken to slow the spread of the virus, will be impacted further by these reductions in spending, which may lead to additional closures."
For reprint and licensing requests for this article, CLICK HERE.