Quibi Stays Quiet on Sale Speculation
Monday, September 28, 2020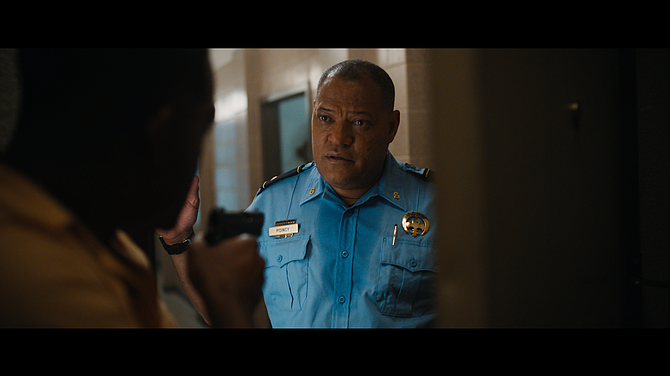 Host Jimmy Kimmel cracked wise about Quibi, Jeffrey Katzenberg's troubled mobile-only streaming service, during the Prime Time Emmy Awards on Sept. 20. 

"Quibi has 10 Emmy nominations this year including ... dumbest thing to ever cost a billion dollars," Kimmel said.

Kimmel's statement wasn't quite accurate. The funding tab for Quibi was actually $1.75 billion.

The streaming service did win twice at the Creative Arts Emmys Awards in the short form category for actors Laurence Fishburne and Jasmine Cephas Jones for the police drama "#FreeRayshawn." 

But Emmy Awards have not saved Quibi from recent speculation that the struggling streamer, launched April 6, is up for sale. 

Quibi had only attracted a reported 2.9 million downloads of its app and 1.5 million active users as of the end of May. Analytics firm Sensor Tower Inc. said more than 90% of Quibi subscribers dropped the app at the end of a three-month free trial.

Quibi rebutted the numbers, reportedly saying the service had 5.6 million downloads as of May 31. Still, Katzenberg has acknowledged Quibi's disappointing performance and has blamed it on Covid-19.

On Sept. 21, the Wall Street Journal sparked a flurry of speculation by reporting that Quibi was exploring "strategic options" including a possible sale, an attempt to raise more money, or going public through a merger with a special purpose acquisition company, or SPAC.  

"(Quibi Chief Executive Meg Whitman) and Jeffrey are committed to continuing to build the business in the way that gives the greatest experience for customers, greatest value for shareholders and greatest opportunity for employees," a company spokesman said in an email. "We do not comment on rumor or speculation."

Michael Goodman, director, television and media for Strategy Analytics Inc. in Boston, said Quibi would likely want to quell rumors of any sale or IPO plans, even if true, as it could drive down the asking price. 

"Seeing a sale happen in less than a year is usually considered a distress sale," Goodman said. "(The message) is, frankly, you don't think things are going to get any better."
For reprint and licensing requests for this article, CLICK HERE.