Mega Lion Signs Large Industrial Lease in Santa Fe Springs
Monday, September 28, 2020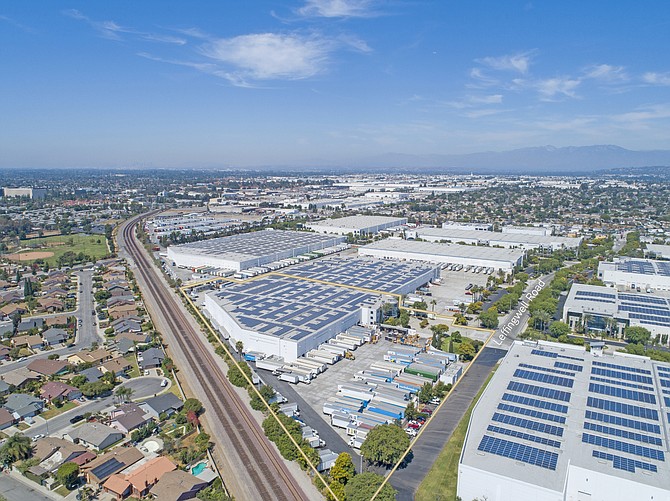 Online retailer Mega Lion Inc. has signed a lease for roughly 132,000 square feet at an industrial property in Santa Fe Springs.

The building, at 13021 Leffingwell Road, is owned by Golden Springs Development Co.

NAI Capital's Ryan Campbell represented Mega Lion in the lease. Colliers International Group Inc.'s Steve Calhoun and Clyde Stauff represented Golden Springs. 

The property was built in 1999 and has almost 297,000 square feet of space.
Mega Lion's new site has a nearly 11,000-square-foot office spread over two stories, a warehouse area with high ceilings, 25 dock high doors, 23 trailer parking stalls and 140 parking spaces.

"Demand from ecommerce users for high-ceiling warehouse distribution space continues to drive an already low vacancy rate even lower," Campbell said in a statement. 

"Santa Fe Springs and the surrounding industrial submarkets are essentially fully occupied when it comes to modern industrial buildings. My client is expanding from 50,000 square feet and is thrilled with the quality and location of this property to grow their booming distribution business," Campbell added.

Industrial spaces have been in demand in the Mid-Cities area. The vacancy rate in the area during the quarter was a mere 2.7%, according to data from Jones Lang LaSalle Inc. while 1.2 million square feet of space was sold or leased.

The asking rent for space in the area was 82 cents a square foot, up 1 cent in a year, according to JLL.

A handful of large industrial sales and leases have been announced recently.

Earlier this summer, an industrial building in the City of Industry sold for $52.1 million.

Los Angeles Regional Food Bank, a nonprofit, purchased the building at 2300 Pellissier Place from Haralambos Leasing Co. It is nearly 256,000 square feet with a large fenced yard, parking and a nearly 25,0000-square-foot mezzanine.

Also in the City of Industry, a furniture company recently signed a 282,000-square-foot lease.

Ardmore Home Design I
nc.'s wholesale furniture brand Made Goods signed the lease at 918 S. Stimson Ave. for a corporate headquarters and warehouse expansion. The space is more than double the size of its current facility, a 128,800-square-foot location nearby.

Also, a wholesale auto parts distribution company recently signed a five-year lease for roughly 132,000 square feet in a Prologis Inc. building. The property is in the City of Industry at 19545-19649 San Jose Ave.

Meanwhile US Elogistics Service Corp., a China-based ecommerce company, signed a roughly 232,000-square-foot industrial lease in Vernon at the Prologis Vernon Business Center at 5215 S. Boyle Ave.

Industrial assets have had 41 straight quarters of positive net absorption with vacancy near an all-time low, according to a report from CBRE Group Inc.

Ecommerce is expected to necessitate demand of 2 billion square feet of industrial space in the next 10 years, according to the brokerage.
For reprint and licensing requests for this article, CLICK HERE.