LABJ Insider: Hey CFOs, We're Counting on You
Monday, September 28, 2020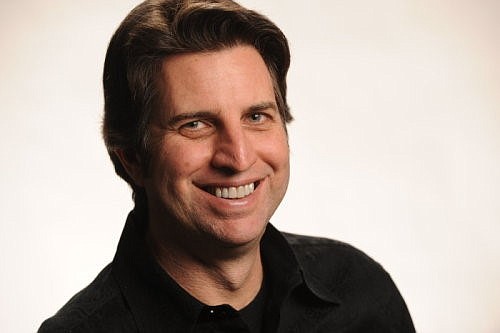 There's no question that these are challenging times for every member of the business community, but the load might just hang a bit heavier on chief financial officers, the often unsung heroes at almost every company.

That's why the Business Journal's annual CFO Awards last week were so well timed. In a moment peppered by the pandemic, the CARES Act and the Paycheck Protection Program, the folks navigating these uncharted financial waters face ongoing challenges.

A panel before the virtual awards ceremony featured Brian Hegarty from Marsh & McLennan Insurance Agency, Brandon Ferrera from Fifth Third Bank and Atul Sapra from RSM.

Even though the PPP program is now closed, Sapra said that local companies who took the funding need to be aware of its future impact. 

"One of the issues is the exemption of PPP loans being taken into income," he said. 
"Congress basically said, 'Hey we're going to exclude any forgiveness in indebtedness in PPP loans.' California said, 'We're going to conform.' That's a big deal. Definitely talk to your tax adviser, make sure if you're going to go through the forgiveness route, take a look at federal and California."

M&A activity was also a hot topic, with Ferrera saying there's an abundance of capital for prospective buyers while election-year uncertainty is motivating potential sellers. Deal advisers, he added, are actively engaged.

There's also opportunity when businesses adapt, according to Hegarty, who talked about working with a restaurant chain to ramp up delivery services and transform patios for outdoor dining. The company's reward? Strong increases in revenue driven by the new services. 

Winners this year included executives from companies including Anastasia Beverly Hills, MannKind and Headspace Inc. For a complete list, the awards package starts on page 27.

• • • 

All, or rather Al, is not lost after all. Legendary deli Nate 'n Al's, a second home to L.A. power brokers for decades, is working with the city of Beverly Hills to find a new location.

While the search takes place, the restaurant will remain in its longtime home at 414 N. Beverly Drive after reaching an agreement with the building's new owners. 

The worst was feared when the property was sold and a plan to move to a new location fell through. Add in the Covid-19 shutdown (the restaurant has been doing takeout and delivery since May), and things looked bleak.

But with a temporary home secured, Beverly Hills last week announced it was going shoulder to shoulder with Nate 'n Al's owners Shelli and Irving Azoff in an effort to relocate the restaurant within the city and ensure its future.
• • • 

Speaking of Beverly Hills, the tony town may have lost one luxury hotel last week as the Luxe Rodeo Drive Hotel was shuttered (see Hannah Madans' story on page 5), but the area received some good hospitality news when the Beverly Wilshire announced it would reopen Oct. 1. 

The iconic Wilshire Boulevard destination has been closed for six months due to the pandemic. Management has used the time to do some renovations, along with improving the property's social distancing, sanitizing and other safety measures.
For reprint and licensing requests for this article, CLICK HERE.