Hawke Media, LA Stage Ecommerce Conference
Monday, September 28, 2020
Sawtelle-based marketing consulting firm Hawke Media has partnered with the city of Los Angeles for the inaugural Ecommerce Week LA, a virtual event taking place from Sept. 28 to Oct. 2.

The weeklong conference will showcase ecommerce businesses and share ideas to help those companies grow their brands.

"Although we're focusing on the L.A. ecommerce community, the week is meant to include participants from all over the world," a company spokesperson said. 

Because of the global pandemic, all programs will be conducted online. 

Hawke Media has lined up speakers from a range of locally based companies, including Venice-based digital avatar company Genies Inc., Mar Vista-based comedy livestream platform Laugh Lounge Inc., West Hollywood-based footwear company Tamara Mellon Brand Inc., Beverly Grove-based subscription box company FabFitFun Inc. and Bouqs Co., a Marina del Rey-based ecommerce platform for direct grower-to-consumer floral distribution.

Each day will have a dedicated theme. 

The Sept. 28 sessions, for instance, will focus on investment, including a discussion on venture capital during the pandemic and a panel looking at how startups can raise their first round of funding. 

The theme for the Sept. 29 sessions will be "the future of digital identity," including a panel discussion on how to use 3D and augmented reality technologies to increase online conversions. 

Other daily themes include fashion and marketing during the holiday season.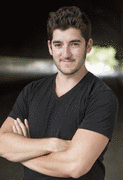 The event will also feature apparel design competitions, floral design workshops, master classes with company executives and entrepreneurs, and storytelling workshops.

"Ecommerce Week is an opportunity to build a stronger L.A. and highlight the fact that this is the best city in the world to launch an ecommerce brand. From our manufacturing to supply chain to media and entertainment to tech resources, there is no better place to host this," Hawke Media Chief Executive Erik Huberman said in an email.

"We are excited to see this event bring the community closer and in turn help more ecommerce businesses succeed over the years."

Hawke Media, founded in 2014, provides services such as branding, web design, marketing and media buying as well as photo and video production. Its customers include Verizon Edgecast, K-Swiss Inc. and Tamara Mellon.
For reprint and licensing requests for this article, CLICK HERE.