Edison Settles Thomas Fire Claims for $1.2 Billion
Wednesday, September 23, 2020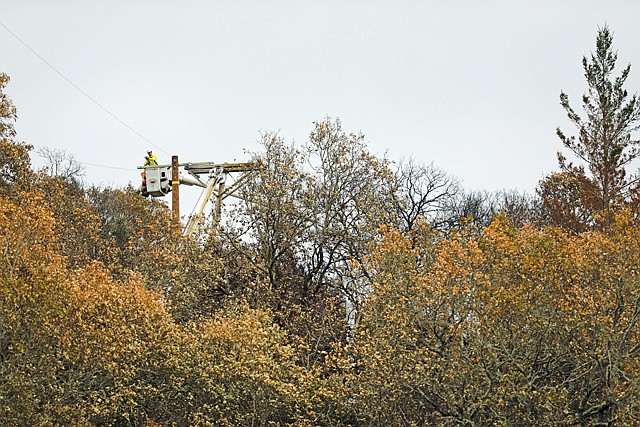 Southern California Edison announced Sept. 23 that it has settled insurance companies' claims from the 2017 Thomas Fire and subsequent mudslides.

The utility, a subsidiary of Rosemead-based Edison International, agreed to pay the carriers $1.16 billion for claims they have already paid. Edison also said it would pay insurance policyholders who file claims before a July 2023 deadline, up to an unspecified total payout cap.

In addition, Edison revised upward its total liability for the December 2017 Thomas Fire, the January 2018 Montecito mudslides that originated on slopes burned by that fire, and the November 2018 Woolsey Fire. The new estimate is $6.2 billion, up from its previous estimate of $4.9 billion.

To accommodate the higher liability, the company said it plans to take an $878 million charge against fourth-quarter earnings. This follows a $1.8 billion writedown on the company's earnings in the fourth quarter of 2018 for wildfire damage claims.

The company also announced that it plans to issue an additional $1 billion worth of equity to fund the payoff of new debt it will have to raise to pay for the insurance claims.

The Thomas Fire burned nearly 282,000 acres in Ventura and Santa Barbara counties and destroyed 1,063 structures, mostly homes in the cities of Fillmore, Ojai, Santa Paula and Ventura and unincorporated areas in both counties. 
At the time, the fire was the largest in California history. Since then, six blazes have consumed more acres, including five that started in the last two months and are still burning.
 
A Southern California Edison internal investigation and the Ventura County Fire Department both determined that SCE's equipment likely sparked one of two ignition points for the Thomas Fire.

"We are making significant progress toward resolving wildfire-related litigation," Pedro Pizarro, chief executive of Edison International, said in the announcement. "The settlement announced today resolves all the subrogation claims in the pending 2017 Thomas and Koenigstein fires and January 2018 Montecito Mudslides litigation."

Pizarro added that while other claims remain, "SCE has reached settlements with several hundred individual plaintiffs in litigation arising from these events. The company continues to explore reasonable settlement opportunities with other parties."
For reprint and licensing requests for this article, CLICK HERE.