LA Food Bank Pays $52 Million for Industrial Site
Monday, September 21, 2020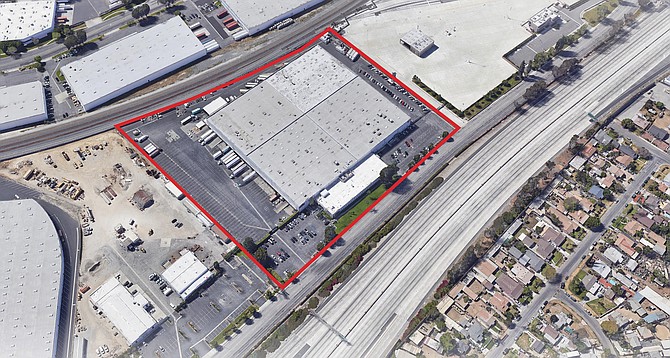 An industrial building in the City of Industry has sold for $52.1 million to the Los Angeles Regional Food Bank.

The property, located at 2300 Pellissier Place, is nearly 256,000 square feet.

The nonprofit L.A. Regional Food Bank purchased the building from Haralambos Leasing Co.

Newmark Knight Frank's John McMillan, Jeff Sanita, Danny Williams and Greg Stumm represented the buyer. Lee & Associates' Jack Cline and LA Industrial Group's Peter Bacci represented the seller.

The property has a large fenced yard, parking and a nearly 25,000-square-foot mezzanine.

"The competition to acquire large industrial assets in Los Angeles is extremely high," McMillan said in a statement. "We had been looking for a building of this size and quality for the L.A. Food Bank to acquire for over a decade — the one to two options that popped up every year would quickly get acquired by institutional investors. When we discovered this building could be purchased, we wasted no time in seizing the opportunity."

For the L.A. Regional Food Bank, the need to find a new space became even more pressing with the arrival of the coronavirus. 

"The Covid-19 pandemic has increased the urgency for the Food Bank to find a suitable facility as our food distribution has doubled over the past several months," Michael Flood, president and chief executive of the food bank, said in a statement.

The L.A. Regional Food Bank serves more than 300,000 people each month and distributes more than 1 million pounds of food every week, according to the nonprofit's website. 

Industrial space in the San Gabriel Valley is in high demand.

During the second quarter the vacancy rate was a mere 3.6%, according to data from Jones Lang LaSalle Inc. The asking rate was 83 cents a square foot, up 4 cents in a year.

Nationwide, industrial assets have had 41 quarters of positive net absorption, according to data from CBRE Group Inc. And vacancies are near all-time lows nationwide. 

The growth of ecommerce will lead to a demand for more than 2 billion square feet of industrial space in the next 10 years, according to CBRE. 

The group also found that roughly 314 million square feet of industrial space is now under construction; 37% of it is already leas
For reprint and licensing requests for this article, CLICK HERE.