8minute Solar Signs Another Major Deal
Monday, September 21, 2020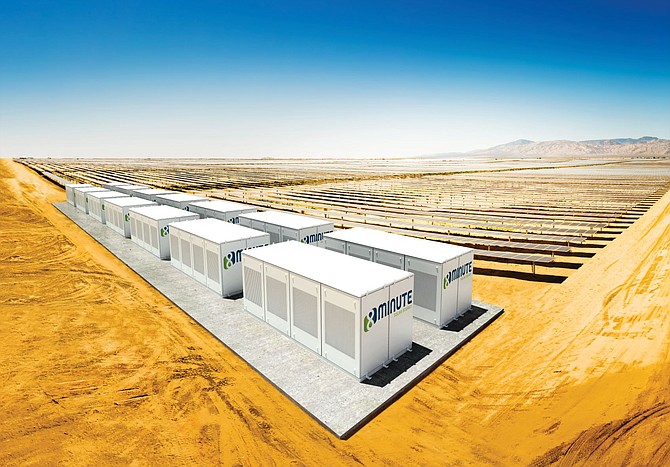 Mid-Wilshire-based 8minute Solar Energy has secured its third recent deal to build a major solar power generation and storage plant in the Central Valley.

The company, an independent solar power developer, announced Sept. 10 that it has signed a 15-year power purchase agreement with Clean Power Alliance to help fund the construction of a 400-megawatt solar power generation and storage plant in Tulare County.

The facility is expected to open in 2023. 

Downtown-based Clean Power Alliance is a community choice aggregator created as an alternative to the monopoly utilities that have traditionally served Southern California.

With more than 1 million customer accounts in 32 communities in Los Angeles and Ventura counties, Clean Power Alliance is the largest such organization in the state.

This announcement follows two other recent solar power and storage plant deals for 8minute Solar in Kern County: a 250-megawatt facility announced in June with a pair of Central Coast community choice aggregators; and a 400-megawatt facility announced in November in partnership with the Los Angeles Department of Water & Power.

All of these planned facilities also have battery storage capability to address one of the shortcomings that became obvious during the recent heat wave-induced rolling blackouts: the lack of storage capacity statewide for solar and wind power.

"The recent blackouts and continued wildfires in California offer sobering proof of the urgent need for more renewable and reliable energy generation that both fortifies our grid and fights climate change," Tom Buttgenbach, 8minute Solar's founder and chief executive, said in the announcement. "Large-scale solar paired with energy storage is the most efficient, lowest-cost way to achieve just that." 

Buttgenbach added that this new generation of solar-plus-storage power plants is replacing an aging fleet of fossil fuel power plants, providing more economical and cleaner solutions for energy generation in the state.

Financial terms of 8minute Solar's 15-year power purchase agreement with Clean Power Alliance were not disclosed. 

But Deb Greenspan, a spokeswoman for 8minute, said the total capital investment for the solar facility "will be in the hundreds of millions of dollars, including over $200 million directly benefitting Tulare County."

In addition to whatever money will come from the power purchase agreement, 8minute Solar can tap a $225 million letter of credit facility from a consortium of five banks that the company negotiated earlier this year.
For reprint and licensing requests for this article, CLICK HERE.