LABJ Insider
SoFi Stadium's Opening Is Cause for Celebration — Just Not Yet
Monday, September 14, 2020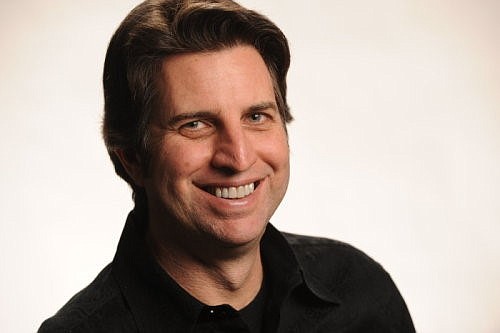 Along with 72,000 other people, I was supposed to be at SoFi Stadium on Sunday night, getting a first look at the biggest project to hit the Los Angeles area in decades and watching the Rams take on the Dallas Cowboys.

Of course, this was meant to be more than just the beginning of another National Football League season. It was envisioned as the signature start for Stan Kroenke's massive and futuristic multipurpose venue, the crowning achievement (barring a Super Bowl victory) in his ambitious effort to return the Rams to L.A. 

The night ought to have been an only-in-Los Angeles soiree — a celebration of what happens when community and commerce converge to create something that resonates beyond the moment. 

We should have come together in Inglewood to recognize the impact of a stunning design by HKS Inc., the impressive buildout by AECOM and Turner Construction, and the extensive contributions by dozens of contractors and thousands of workers from inside and outside of the L.A. business community.

For reasons that are painfully obvious, none of that transpired. Sure, the $5 billion venue opened with a nationally televised flourish, but until the pandemic recedes and it's safe to put fans in the stands, SoFi's proper coming out party will have to wait. 

It will happen eventually. And there will be plenty of other opportunities to celebrate and explore because there's much more to come at the Hollywood Park complex. For now, however, we'll all just have to endure this delay of game.

• • • 

The Business Journal's Black Business Matters series took another step forward last week with a Women Leaders webinar that brought together a handful of smart, innovative executives to share their experiences in business and life. The live event, like others we've staged since the pandemic began, attracted hundreds of attendees.
 
The wide-ranging conversation touched on aspects of the business dynamic that are unique to Black women and highlighted the many ways they navigate these situations. 

Dawn Rosemond, a partner at Barnes & Thornburg, discussed the power that Black women bring to the mix in a corporate environment because of their experience outside the workplace. "We have unique challenges. We carry unique burdens because of the intersectionality of our race and gender," Rosemond said, adding that there are still times during diversity and inclusion discussions that she has to remind people, "You're talking about women's issues, but you're not talking about me."

Cassie Betts, founder of the Made in South L.A. Technology Academy, pointed out that sometimes the biggest barriers facing Black women in business are self-imposed. "White men don't give themselves a cap," she said, explaining that Black women often hold themselves back from setting ambitious plans and achieving their goals. 

Amber Meshack, director of business, jobs and social responsibility at Los Angeles World Airports, talked about the importance of having a "kitchen cabinet of mentors" and including white men in that mix because they can provide access and be supportive sponsors. She also challenged white men to think about "who you can open a door to."
For reprint and licensing requests for this article, CLICK HERE.