Honda, GM Team Up on Electric Vehicles
Monday, September 14, 2020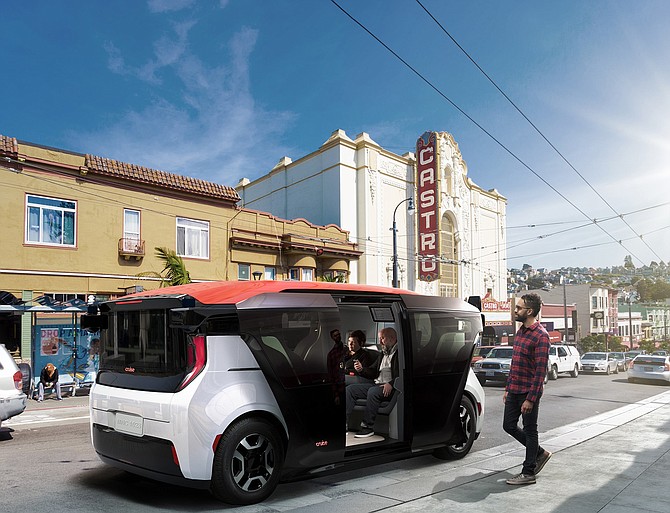 Honda Motor Co. Ltd., which has its U.S. headquarters in Torrance, and Detroit-based General Motors Co. have formed a North American alliance to develop shared electric vehicle platforms and propulsion systems.

The companies said they would also collaborate on research and development, sourcing of materials and logistics for electric vehicles.

According to the nonbinding agreement, the partnership will help both automakers "accelerate innovation and more effectively deploy resources in advanced and next-
generation technologies."

The announcement comes at a time when Tesla Inc. outranks all other automakers in terms of market cap, even after Elon Musk's company saw a recent 20% decline in value.

"Through this new alliance with GM, we can achieve substantial cost efficiencies in North America that will enable us to invest in future mobility technology while maintaining our own distinct and competitive product offerings," Honda Executive Vice President Seiji Kuraishi said in a statement.

"Combining the strengths of each company, and by carefully determining what we will do on our own and what we will do in collaboration, we will strive to build a win-win relationship to create new value for our customers," he added.

The alliance, governed by senior executives from both companies, is the result of a long-standing collaboration that included Honda and GM joining forces in 2013 to develop hydrogen fuel cell technology.

In 2018, Honda partnered with GM and Cruise, GM's autonomous-vehicle unit, and pledged to contribute $2 billion over 12 years to "pursue a shared goal of transforming mobility through self-driving vehicle technology."

The collaboration resulted in Cruise Origin, a self-driving, all-electric shuttle built at GM's Detroit-Hamtramck plant. The vehicle was unveiled in January. A couple of months later, the automakers announced they were also collaborating on two new electric vehicles for Honda powered by GM's Ultium batteries.

The latest pact will focus on vehicle platform-sharing possibilities in more than four core segments, along with propulsion systems, infotainment and connectivity services, advanced driver-assist features and vehicle-to-everything technology, according to GM President Mark Reuss.

"We expect vehicle co-development planning discussions to begin right away, with engineering work starting in early 2021," Reuss said in a statement.

"We'll also explore joint purchasing activities to create further cost efficiencies by leveraging the scale and best practices of both companies. … We both aim to leave a better, cleaner planet for our children and their children. That's what drives our plan for an all-electric future," he added.

Honda's Kuraishi said the two companies "have different cultures and unique strengths, but we share several common goals. This includes a commitment to creating sustainable mobility with zero collisions and zero CO2 emissions.

"Toward this shared objective, GM has demonstrated a major proficiency in battery electric vehicles, while, at Honda, our approach includes a portfolio of internal combustion engine and hybrid-electric vehicle technologies as we bridge to an electrified future," he said.

Shortly after announcing the strategic alliance with Honda, GM said it forged a 10-year partnership with Nikola Corp. to design and build its Badger pickup truck, in exchange for a $2 billion stake in the Arizona-based electric-vehicle startup.
For reprint and licensing requests for this article, CLICK HERE.