CropSwap App Connects Local Farmers, Consumers
Monday, September 14, 2020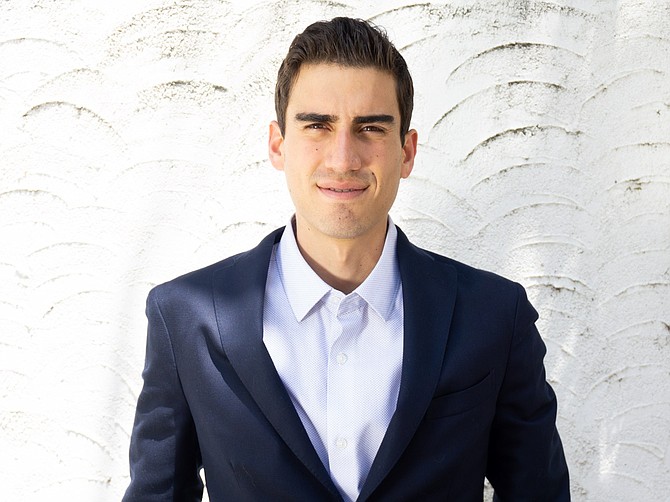 Silver Lake-based CropSwap Inc. is trying to move farmers markets onto a mobile app.

The company's digital marketplace, which launched in June, allows users to order subscription boxes of produce from local farms.

"We're bringing tech back down to this local space," said CropSwap co-founder and Chief Executive Rob Reiner. "(It's) a product that supports your local farmers and keeps your money directly in your local community.

The CropSwap app lets growers post their produce box offerings on the app and shows consumers a map with nearby farms that offer pickup and delivery.

In addition to one-time purchases, consumers can initiate an in-app chat with farmers to arrange regular pickup or delivery for the boxes, which can generate recurring revenues for the grower.

CropSwap has also developed a routing feature for the app to facilitate the work of delivery drivers.

The farmers select produce for the boxes based on their current harvests. CropSwap intends to develop a feature that allows buyers to customize their boxes in the future, Reiner said.

Transactions are completed within the app, which works with 50 farms in markets including Los Angeles, New York and St. Louis.

The CropSwap app processes $50,000 in monthly transactions, according to Reiner. Farmers pay an 8% fee for each transaction while consumers pay a 10% service fee for each purchase.

Each farm is allowed one free location pin on the app, which represents a 5-mile delivery radius. A farm can add pins for additional service areas for $5 per month.

Reiner said CropSwap will launch a marketing campaign in late September. "We are going to be the only app to be able to say that your products are delivered within 12 hours of harvest. That's never been done before," he said.

CropSwap launched in 2017 as a mobile platform that showed users what products they could purchase from nearby growers. It shifted to building the digital marketplace in November and launched the app in June.

"Over the two years, we realized that this model needed to grow, and it needed to provide data to growers to show them that there's a demand in their area," Reiner said. 
For reprint and licensing requests for this article, CLICK HERE.