TikTok Discussing Options With US
Thursday, September 10, 2020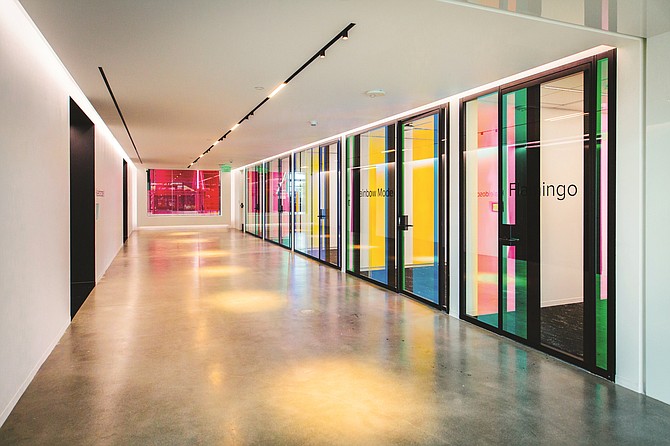 TikTok's parent company, Beijing-based ByteDance Ltd., is reportedly in discussions with the U.S. government on ways to avoid a complete sale of TikTok's U.S. operations.
The popular short-form video platform has offices in multiple U.S. locations, including its largest office in Culver City.
Negotiations have intensified since the Chinese government took steps to make TikTok's sale to a U.S. technology company more difficult, according to the Wall Street Journal, which cited anonymous sources.
One possible option is for ByteDance to retain a minority stake in TikTok while having a U.S. technology partner secure the app's data. But it's unclear whether that arrangement would
satisfy the concerns of the White House
, the Wall Street Journal reported.
Chinese officials on Aug. 28 introduced restrictions on technology exports that give Beijing the power to veto the sale of TikTok's algorithm to its U.S. bidders. Bloomberg reported that Chinese officials have told ByteDance any proposal must be submitted for approval with detailed information about technical and financial issues, but they haven't given specific guidance on what kind of deal would work.
The
new rules from China have narrowed
the already limited options for the platform to maintain its U.S. operations as it faces the deadline imposed by President Trump for a sale to a U.S.-based company.
If no deal is reached by Nov. 12, the app could face a ban in the U.S. under an executive order signed by Trump.
Both Oracle Corp. and Microsoft Crop. continue to be interested in buying TikTok's U.S. operations despite the restrictions imposed by Beijing. It's possible that
ByteDance could pull out of a sale
altogether if it determines it can't satisfy both governments, the bidders and its own shareholders, according to Bloomberg.
For reprint and licensing requests for this article, CLICK HERE.