Fulgent Shares Soar on Covid Testing Announcements
Friday, September 4, 2020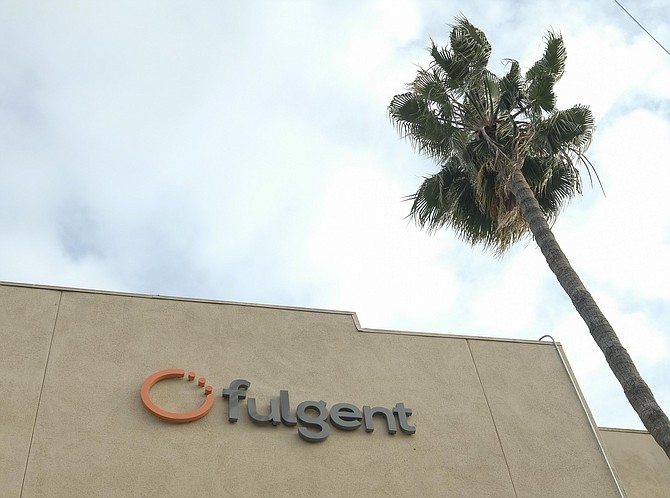 Shares of Temple City-based genetic testing company Fulgent Genetics Inc. jumped more than 11% on Sept. 3 following two announcements about expanded Covid-19 testing.

Fulgent announced a partnership with New York City Health and Hospitals to provide Covid-19 testing in 1,600 locations through the city for students returning to New York-area schools. 
In addition to on-site testing, Fulgent will also provide home testing kits through its Picture Genetics home genetic testing platform. Test results are promised within 48 hours.

"Fulgent is very happy to partner with the City of New York on such an important and novel testing protocol," Brandon Perthuis, Fulgent's chief commercial officer, said in the announcement. 
"It's an ambitious goal to test so many students in such a rapid fashion, but the combination of the Fulgent technology platform and lab capacity along with the strong testing infrastructure of New York City makes this possible," he added.

Fulgent also announced that effective Sept. 28, it will automatically add detection of Influenza types A and B for all Covid-19 tests it conducts, including its drive-through sites, back-to-work and back-to-school as well as its at-home testing platform.

"With flu season fast approaching, we believe it will be critical to differentiate between Influenza and SARS-CoV-2, and that this combination of virus testing will become the standard of care during the remainder of the pandemic," Perthuis said in the influenza testing announcement. "Adding Influenza A and B testing to our COVID-19 testing solution further solidifies Fulgent Genetics as the go-to laboratory for testing during this pandemic."

These new testing opportunities come a month after Fulgent announced its first test analysis lab outside of California in Houston. 
The company also announced in its quarterly earnings report on Aug. 5 that during the second quarter, its testing volume jumped 1000%, leading to a doubling of revenue to $17.3 million and a 10-fold increase in earnings to $3.3 million.

Fulgent shares rose 11.6% to $32.18 on Sept. 3 following the announcements.
For reprint and licensing requests for this article, CLICK HERE.