LA Banks Show Some Gains in Q3 Earnings
Monday, October 26, 2020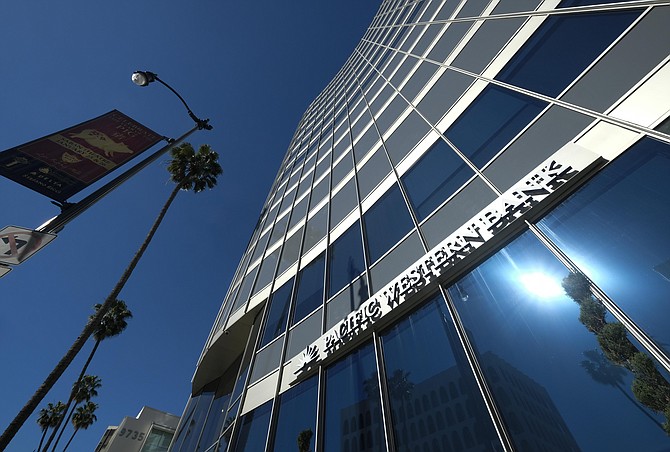 While the earnings picture improved for Los Angeles-area banks during the third quarter, most did not match the performance levels of the largest U.S. banks.

Local players' dependence on debt payments and relative lack of fee-driven earnings have left many stuck in recovery mode even as industry leaders thrive.

"If you are relying on the loan yields you are going to continue to struggle," said Dean Kim, an executive director and research analyst at Playa Vista-based William O'Neil & Co. Inc. 

With the federal funds rate at near zero through at least 2022, net interest margins are set to stay thin for the foreseeable future. 

The largest U.S. banks, such as JPMorgan Chase & Co. and Goldman Sachs Group Inc., have felt much smaller impacts from the low rates and other Covid-driven market distortions. Buoyed by strong trading and investment banking revenues, both banks reported increased profits in the third quarter relative to the same period last year.

Local and regional banks generally draw much smaller portions, if any, of their revenues from these fee-based services. The problem is compounded for banks that have significant portions of their loan portfolios in areas heavily impacted by the Covid-related downturn, such as hospitality and retail.

Beverly Hills-based PacWest Bancorp reported third-quarter earnings of $45.5 million, up from $33.2 million in the second quarter, but still down from $110 million in the third quarter of 2019. 

The bank's total loss in 2020 as of Sept. 30 was roughly $1.35 billion, driven largely by a brutal first quarter that saw it hemorrhage $1.43 billion.

"Our priority continues to be on mitigating potential credit losses in our portfolios, especially those portfolios impacted most by Covid-19," PacWest President and Chief Executive Matt Wagner said in a statement. 

Christopher McGratty, an analyst at Keefe Bruyette & Woods Inc., described a relatively murky near-term outlook for PacWest.

"Like most banks, (PacWest) is not immune to today's economic challenges, which are likely to be felt through declining margins, potentially slower loan growth, and higher credit costs," he said in a report. 

"And while the company has significantly de-risked the loan portfolio in recent years, we still believe near-term earnings visibility will be low, which could keep the company's relative valuation from expanding meaningfully," McGratty added.

Koreatown-based Hope Bancorp Inc. fared slightly better, but still struggled with down earnings year over year. 

The bank reported third-quarter income of $30.5 million, up from $26.8 million in the second quarter, but down from $42.6 million in the third quarter of last year. Unlike PacWest, which fell short of analyst expectations, Hope beat analyst predictions by nearly 32%.

While nearly all banks have set aside larger-than-normal pools of capital in anticipation of pandemic-driven loan defaults, many reduced these in the third quarter.
Hope, by contrast, grew its loan-loss provisions to 1.37% of total loans in the third quarter, significantly above the Federal Reserve's estimated 1% ratio of nonperforming loans to total loans nationally in the second quarter. 

Preferred Bank's results mostly tracked with its counterparts. The downtown-based bank reported earnings of $17.1 million in the third quarter, up from the $15.3 million last quarter, but down from $20 million the same period one year ago. 

Pasadena-based CIT Bank's parent company, CIT Group Inc., followed a similar pattern in its third-quarter results — albeit with slightly more dramatic fluctuations. The parent reported earnings of $83 million in the third quarter, up from a $98 million loss in the second quarter but well short of the $143 million profit in the third quarter of 2019.

Moving into the fourth quarter, Kim predicted another spell of mixed results for local banks. His outlook was somewhat brighter for the new year, but only if there are notable improvements in the pandemic. "Beyond the fourth quarter," he said, "it is really going to depend on Covid."
PacWest Bancorp
FOUNDED: 1999
HEADQUARTERS: Beverly Hills
CEO: Matt Wagner
BUSINESS: Banking services
EMPLOYEES: 1,835 as of Jan. 31
MARKET CAP: $2.42 billion
NET INCOME: $45.5 million (Q3 2020)
NOTABLE: PacWest is the fourth-largest bank based in L.A., with roughly $28 billion in assets.
For reprint and licensing requests for this article, CLICK HERE.