El Segundo Office Building Secures $125 Million Loan
Monday, October 26, 2020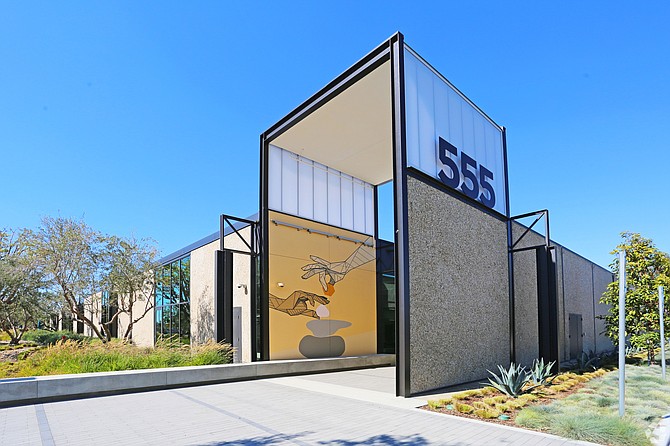 A recently renovated creative office building in El Segundo has received a $125 million loan.

The property, located at 555 Aviation Blvd., is owned by Tishman Speyer.
Cushman & Wakefield Inc.'s Rob Rubano, an executive managing director at the brokerage, secured the financing from lender Royal Bank of Canada.

The property has 260,000 square feet of office space and a parking garage, Rubano said.

"The loan was basically to refinance the existing loan and have some future money to pay off the leasing," he added.

Despite Covid-19, Rubano said, the property saw a lot of interest.

"Tishman did a really, really good job on the asset. They put a lot of money into it. We had a lot of lenders that wanted to do it," he said. "There's a lot of lenders that still have money to get out. For a great asset with great sponsors, there is still optionality."
He added that while the markets are not as strong as they were pre-Covid, the debt markets are stronger than the equity markets.

When it comes to lending, Rubano said, each asset type is faring differently. Industrial and life sciences are very desirable, he explained, while "multitenant office right now is hard to underwrite because we don't have great visibility on what office demand is going to be."

Still, Rubano said, low interest rates have allowed for "a bit of an uptick in refinancing volume."

The El Segundo property isn't the only big loan or refinancing Rubano has worked on recently.

He also secured a $167 million construction loan for the AVA Arts District, a 475-unit multifamily project downtown. The project, at 668 S. Alameda St., will also have roughly 60,000 square feet of commercial space. 

The loan was from a syndicate of banks led by Bank of America.

Rubano also helped land a $110 million loan for a nearly 288,000-square-foot office campus, known as the Symantec Southern California Campus, in Culver City. The property sold this summer for $120 million. Northwood Investors purchased the property from NortonLifeLock, formerly Symantec Corp. The loan came from Blackstone Group Inc.
For reprint and licensing requests for this article, CLICK HERE.