Beverly Hills Site Sells for $36 Million
Monday, October 26, 2020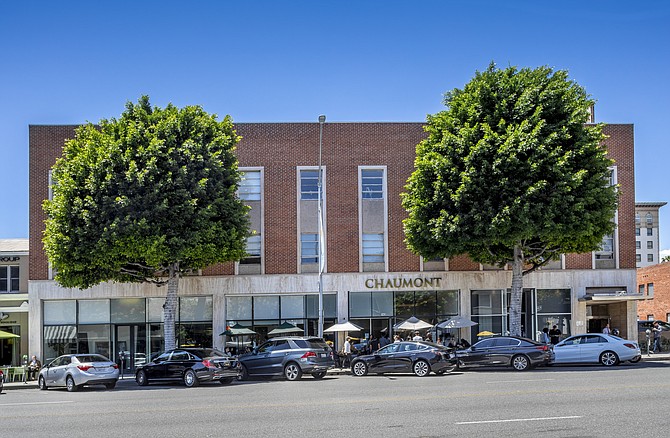 A mixed-use property in Beverly Hills has sold for $36.2 million.

The three-story building at 139 S. Beverly Drive has 29,735 rentable square feet, as well as a surface parking area. The ground floor has retail and the upper two floors have office space. Most of the leases are short term.

The Hakim Family, led by Sam Hakim, purchased the property from Sakioka Farms, which has owned the building for more than 70 years.

Newmark Group Inc.'s Kevin Shannon, Laura Stumm and Michael Moll represented the seller. Sean Fulp and Jay Luchs also assisted in the sale. The buyer was self-represented.

"This is yet another example of private capital with a long-term horizon, buying an extremely well-located asset, despite the current uncertainty," Shannon said in a statement.

The property is located in the highly desirable Beverly Hills Golden Triangle. In the third quarter, the vacancy rate for office space in the area was 9.4% and rents averaged more than $6.29 a square foot, according to Newmark's research.

That's higher than the average asking rate of $6.10 per square foot for Class A properties in Beverly Hills, according to the brokerage's data.

Although average asking rents are at a record high, the brokerage said in its third-quarter report that it expects rents to trend down. Tenants are hesitant to make long-term leasing decisions with many signing short-term renewals or extensions to put off long-term plans.

Sublease space is also increasing, the group found. For retail, rents in the area average $12.02 a square foot with vacancies of 2.1%.

Despite the difficulties facing retail even before the Covid-19 pandemic, the Golden Triangle has remained in demand.

"The Beverly Hills Golden Triangle is on the short list for best zip codes in the world. It's hard to acquire premier fee-simple assets like this because owners don't sell very often, with many assets held generationally; 139 South Beverly hadn't traded in more than 70 years," Hannan said in a statement.

Although the pandemic has slowed sales and leasing activity, there have been some noteworthy office sales of late.

The largest in the third quarter was the iconic U.S. Bank Tower downtown. Singapore-based OUE Ltd. sold the property to New York-based Silverstein Properties Inc. for $430 million.

It was a significant discount over the $700 million price tag experts predicted it could fetch last year.

The tower is more than 70 stories tall.

To the west, the roughly 288,000-square-foot Symantec Southern California Campus in Culver City sold for $120 million. Northwood Investors purchased the property from NortonLifeLock, formerly known as Symantec Corp. The name change happened late last year.
For reprint and licensing requests for this article, CLICK HERE.