Burbank Apartment Portfolio Sells for $31 Million
Friday, October 23, 2020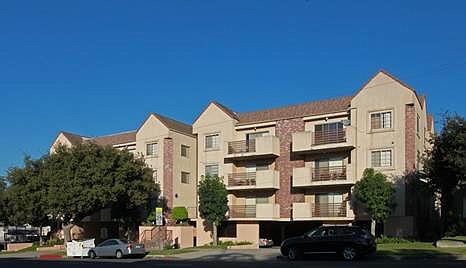 An 84-unit apartment portfolio in Burbank has sold for $31.3 million to Smoother Operator, which purchased the property in a trustee sale.
NAI Capital's Ziv Kozaski and Michael Dixon represented the seller and the buyer.
The portfolio is made up of two 42-unit apartment buildings located two blocks away from each other. The three-story buildings were constructed in 1988.
The Olive Avenue Apartments are located at 555 to 559 E Olive Ave. The building has 15 one-bed, one-bath units and 27 two-bed, two-bath units.
The Park Verdugo Apartments are at 321 S. 6th St. The property has 12 one-bed, one-bath units and 30 two-bed, two-bath units.
Each building has a pool, barbecue area and parking.
"This attractive long-term investment was placed on the market by the original owner for the first time in over 30 years. Within days of marketing the portfolio we received multiple offers," Kozaski said in a statement. 
"Rents at the buildings were substantially below market providing the new buyer, who owns many apartments in Burbank, an opportunity to increase income and in one fell swoop add 84 units to their portfolio. This is the largest apartment sale transaction in Burbank so far this year – and the biggest in three years," he added. 
Dixon said the buyer overcame "challenges in the mortgage market. The trustees were thrilled to cash out and receive their funds."
The sale is one of the biggest across all asset types in Burbank in the past 12 months.
There have been other sales in the market, including other multifamily properties. 
In January, a trust purchased a 33-unit building at 1720 Scott Rd. dubbed the Scott Road Apartments for $10.9 million. The property was built in 1988 and marketed as a value-add opportunity, according to CoStar Group Inc. 
And Gaska Inc. purchased the Cedar Apartments at 311 E. Cedar Ave. for $10 million. The property has 24 units.
No other multifamily sales in Burbank in the last year topped $7 million, according to CoStar.
For reprint and licensing requests for this article, CLICK HERE.