YogaWorks Files for Bankruptcy
Monday, October 19, 2020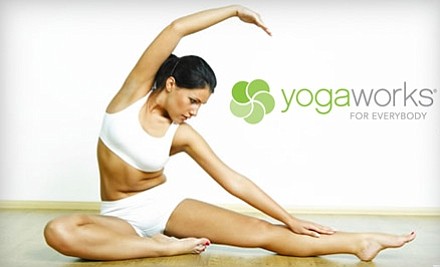 YogaWorks Inc., citing pandemic-related studio closures, filed for Chapter 11 bankruptcy Oct. 15, with its secured-debt holder Serene Investment Management as a stalking horse bidder.  

The Santa Monica-based company operated 60 yoga studios that generated approximately $58.5 million in revenue last year. It also offered online yoga classes that contributed another $1.6 million. 

YogaWorks employed 205 workers, including 30 on a full-time basis. It closed all in-person studio locations while continuing its livestream and on-demand operations.

The company listed $10 million in secured debt owed to Serene, $5.4 million in rent obligations and nearly $4 million in debts to vendors, taxes and employee wages. 

Serene will acquire YogaWorks' digital and yoga instructor training business and intellectual property unless a better bid surfaces at the auction set for mid-November. 

The San Francisco-based firm is also providing of $3.3 million in debtor-in-possession financing to support the reorganization.

"After considering a number of alternatives to overcome the financial challenge of the studio closures, we determined that implementing an orderly restructuring process is in the best interest of all of our key stakeholders," Chief Executive Brian Cooper said in a statement. 

Maty Ezraty, Chuck Miller and Alan Finger founded the company in 1987 in Santa Monica, offering Vinyasa-style yoga classes. In 2013, the company started offering on-demand yoga videos and workshops through a service called My YogaWorks Live. 

Boston-based private equity firm Great Hill Partners acquired the company in 2014 for about $45 million. The studio chain went public in 2017, raising $40 million but couldn't properly scale the growth.


For reprint and licensing requests for this article, CLICK HERE.