Women's Leadership Series 2020: Developing a Pipeline of Women Leaders
Custom Content by the Los Angeles Business Journal
Monday, October 19, 2020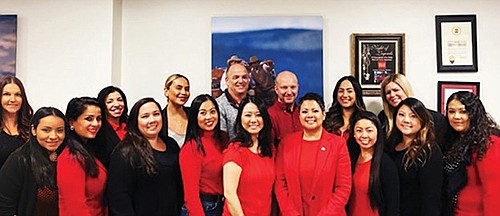 Women have unique perspectives and life experiences that can shape our view of the world and the way we make decisions. Though we are making strides to increase the number of women in leadership across industries, we can do more to uplift and empower women so that they can realize their full potential. Despite modest gains in recent years, women are still severely under-represented in corporate leadership positions.
Though difficult to say whether women's advances in corporate leadership result directly from other women's help, during my 28 year career in banking, I've found one of the most effective ways to increase female representation is through mentorship and sponsorship. Studies show 76% of people believe mentors are important however, only 37% of people currently have a mentor. Additionally, 63% of women have never had a formal mentor.
Leaders have a responsibility to identify and cultivate talent – and one of the surest ways to do that is through direct engagement and support of the next generation of promising leaders.
At Wells Fargo, we stand by our commitments to champion diversity and inclusion by creating environments where people are empowered to challenge thinking and deliver diverse ideas, build relationships with individuals who are different from them, and respect differences.
In fact, the Wells Fargo Women's Team Member Network (TMN) is the largest employee resource group at the company. With over 25,000 members nationwide, the Women's TMN connects dynamic women from across business lines to share ideas, knowledge and access to career development and growth resources - all of which are important components to mentor-mentee relationships.
In the Central Los Angeles region, 85% of my leadership team are women. They represent different ages, ethnicities, and backgrounds, and thus offer unique perspectives. As a mentor, I strive to empower my leaders to lean into their own personal and professional strengths, provide platforms for them to learn and grow and increase confidence in their leadership abilities.

In return, leaders are able to showcase these qualities through their own leadership. 32% of women say they have a mentor at work and 65% of those mentored go on to become mentors themselves, thus perpetuating the developmental cycle. I encourage my team to challenge their employees to think critically and practice sound decision making. By showing up for your employees during teachable moments, providing guidance yet space to make their own decisions, and recognizing areas for growth opportunities, together you can develop high-functioning talent with strong propensity to lead in the future.
My colleague Lisa McGeough, head of Corporate & Investment Banking and Wells Fargo International, once stated so eloquently, "Paying it forward is absolutely critical — making sure women see someone down the road who has faced similar obstacles, who has been successful, and who is mentoring, coaching, and supporting them behind the scenes when job opportunities arise."
Mentors play a key role in the development for nearly all leaders, but women often miss out on this crucial step. Mentors can help mentees hone their strengths, better understand their aspirations and career trajectory and ways they can fulfill their personal and professional goals. In turn, they can create a pipeline for future leadership development.
Do you have a mentor or mentee? Here are some common misconceptions about mentor-mentee relationships that may make you re-consider:  
1) Fiction: Mentor-mentee relationships should be developed from a formal program.

Fact: Many mentor mentee relationships are developed naturally, without formally asking. Mentors help others, informally or formally, navigate their careers by providing guidance for career choices and decisions. It is important, though, to set specific objectives once the relationship is established.
2) Fiction: A mentor should be someone who looks like me and is in the same line of business or industry.

Fact: Mentees should seek out those mentors who will advocate for you – both men and women, in diverse areas of interest. Diverse mentors can provide a broad array of perspectives.
3) Fiction: I am already a leader with direct reports. I don't need a mentor.
Fact: Mentors can be helpful at all levels of business. Meet with professionals at varying levels to continue broadening your professional network. By carefully selecting projects that offer opportunities for learning and growth, you may meet new people in positions that interest you.

It's so critically important for women to have mentors to whom they can relate. These truly transformational relationships have the possibility to shape and propel your career.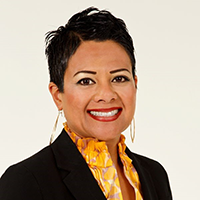 Natasha Mata is Central Los Angeles Region Bank President for Wells Fargo & Company. To learn more about women in leadership at Wells Fargo, visit stories.wf.com/women.
For reprint and licensing requests for this article, CLICK HERE.