Virgin Orbit Seeks Funds Ahead of Launch
Monday, October 19, 2020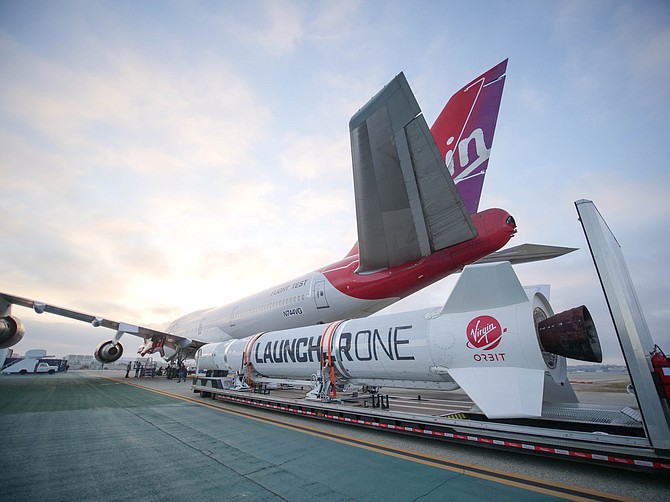 Long Beach-based satellite launch company Virgin Orbit, looking to rebound from a failed test flight in May, is seeking to raise funds ahead of a second launch.

The Richard Branson-led company wants to raise up to $200 million in a round that could value Virgin Orbit at roughly $1 billion, according to a report in the Wall Street Journal.

A company spokesman declined to comment on the reported figures but said Virgin Orbit had appointed advisers to "help assess third-party interest in the company."

"We have had growing interest from governments and the commercial sector in Virgin Orbit's fast-response and mobile launch system. We believe the company's development will be accelerated by bringing in new partners and capital to work alongside Virgin and Mubadala," Kendall Russell said in an email.

Mubadala Investment Co., a Virgin Orbit investor, is Abu Dhabi's sovereign wealth fund.

In August, the company said it had hired LionTree Advisors and Perella Weinberg Partners to explore potential financial transactions. The banks are reportedly charged with helping Virgin Orbit raise $150 million to $200 million by as early as the end of 2020 for capital expenditures and satellite launches.

Branson's company is competing with Elon Musk's Space Exploration Technologies Corp. and Jeff Bezos' Blue Origin in the emerging commercially led space exploration industry.

In May, Virgin Orbit's first demonstration flight failed after a rocket released from a highly modified jumbo jet failed to enter low-Earth orbit.

On average, one out of two launches of a new rocket design fail, Virgin Orbit officials said at the time.

Following the test, officials said they were already preparing for a second one, which will lift a NASA payload.

The company's LauncherOne rockets are being designed and manufactured in Long Beach, where the company employs about 500 people. The rockets are designed for commercial and government-built small satellites.


For reprint and licensing requests for this article, CLICK HERE.